Food Date Labeling Act aims to reduce food waste; a proposed ban on five food ingredients in California closer than ever
Food Date Labeling Act aims to reduce food waste; a proposed ban on five food ingredients in California closer than ever
The bill, originally introduced in 2021 to Congress, would streamline the food labeling process and reduce overall food waste in the U.S. if passed. In related news, California's legislature is getting closer to banning five key food ingredients.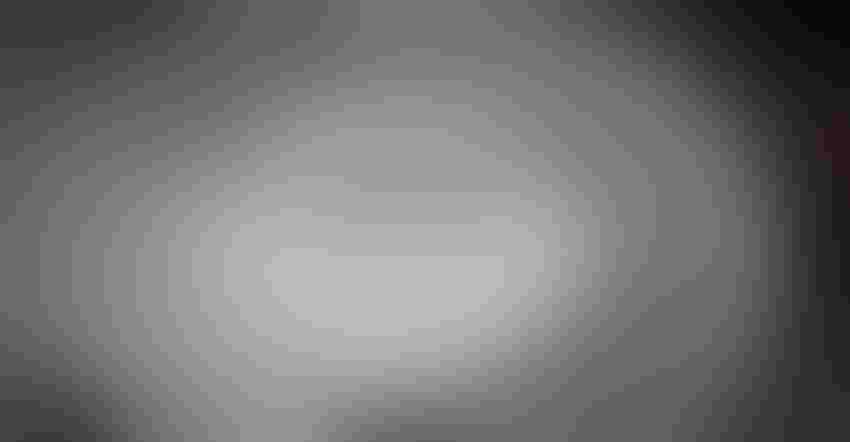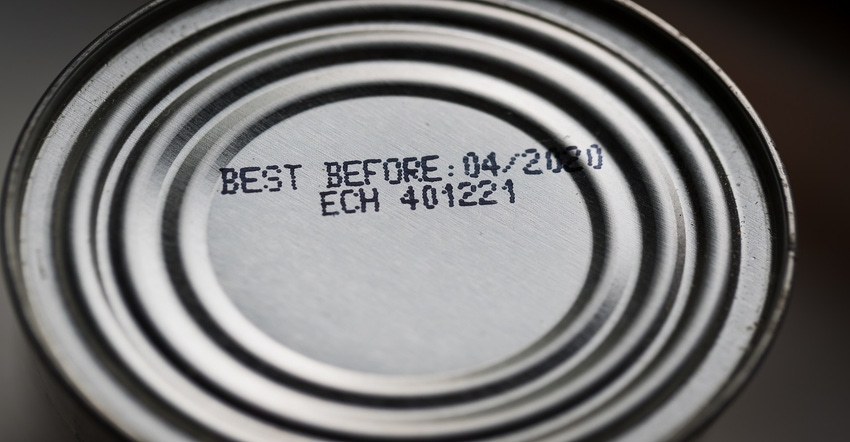 An effort to standardize food date labels is underway. Currently, FDA does not have standards for product dating, except for infant formula. FDA, in fact, does not even require dates. It's at the manufacturer's discretion to include a date and the format to use, such as a sell-by date, a use-by date, an expiration date or a date of manufacture.
Legislators are seeking a uniform solution to dating products with the reintroduction of a bill previously brought to Congress in December 2021, the Food Date Labeling Act. Then, U.S. Senate (S. 3324) and the House of Representatives (H.R. 6167)  failed to gain traction after referral to committees. "Speaker Pelosi never brought it up on the house floor," Mike Marinella, press secretary for Congressman Dan Newhouse, said.
On May 9, Rep. Dan Newhouse (R-WA) and other originators of the bill, Rep. Chellie Pingree (D-ME) and Sen. Richard Blumenthal (D-CT), resurrected the endeavor.
The proposed bill will simplify labels with a two-phrase system: "Best if Used By" and "Use By." The first is an indicator of quality. The second, a discard date, refers to the last date the product may be consumed for safety reasons. If label space is limited, abbreviations such as BB (Best if Used By) and UB (Use By) would be allowed. A manufacturer could add "Freeze By" if followed by a quality date or discard date using the uniform terminology.
Today, the lines between quality and safety are blurred. Manufacturers typically stamp a date based on shelf stability studies to ensure the food tastes and appears freshly made. This arbitrary date is usually on the short side to safeguard quality and does not reflect the safety of the food.
Consumers are confused and often dispose of healthy food. "Before you toss food, wait," according to USDA. "Check it out! Most shelf-stable foods are safe indefinitely. In fact, canned goods will last for years, as long as the can itself is in good condition (no rust, dents or swelling). Packaged foods (cereal, pasta, cookies) will be safe past the best by date, although they may eventually become stale or develop an off flavor."
State laws on outdated food sales and donations vary. The result, according to the bill's authors, is that usable food becomes garbage. "The Food Date Labeling Act is an important step toward streamlining our labeling process and reducing the 40% of our nation's food supply that is thrown away every year," Sen. Blumenthal said in a press release.
Rep. Newhouse makes a key point. Besides reducing food waste, "Americans will be able to save more of their hard-earned money. It's more important now than ever to ensure that Americans are not prematurely throwing out safe food—and that starts with bettering our food labeling practices."
According to USDA ERS' 2023 Food Price Outlook, food-at-home costs were 8.4% higher in March 2023 than March 2022. Food insecurity is on the rise, with nearly 25% of consumers reporting food hardship in Urban Institute's 2022 Well-Being and Basic Needs Survey. Sixteen percent of adults surveyed reported their households received food from charities.
Standardized date labeling would eliminate state laws that ban the sale or donation of food past the quality date. Only products past the "Use By" date would be prohibited to be sold or donated. Importantly, the bill instructs USDA and FDA to work together to educate consumers.
The introduction of this bill dovetails a bill brought forth in April 2023 by Sen. Blumenthal. The Food Labeling Modernization Act of 2023 (S. 1289) proposes multiple changes, including front-of-package labeling, health-related claims, the format of the ingredient list and the disclosure of gluten-containing grains. It was introduced in the House (H.R. 2901) by House Energy and Commerce Committee Chairman Frank Pallone, Jr. (D-NJ).
Proposed ban on five food ingredients in California
The ayes have it as legislation passed a third reading to ban five food ingredients in California. Fifty-four assembly members voted in favor of Assembly Bill 418. Twelve opposed. Next, the bill goes to the state Senate.
The speed with which this bill is traveling through the legislative process suggests the ban of brominated vegetable oil, potassium bromate, propylparaben, red dye No. 3 and titanium dioxide may soon become reality. The bill, introduced to the California Legislature on Feb. 2, 2023, quickly passed through two committees before its return to the Assembly and its third reading on May 15.
If the bill passes, enforcement will begin on January 1, 2025. Manufacturing, selling, delivering, distributing, holding or offering for sale a product that contains any of these substances would be punished by a civil penalty.
"Today's strong vote is a major step forward in our effort to protect children and families in California from dangerous and toxic chemicals in our food supply," Assemblymember and bill author Jesse Gabriel said on Monday. "It's unacceptable that the U.S. is so far behind the rest of the world when it comes to banning these dangerous additives. We don't love our children any less than they do in Europe and it's not too much to ask food and beverage manufacturers to switch to the safer alternative ingredients that they already use in Europe and so many other nations around the globe."
Opposition is strong among food industry members who understand the science, the many studies that demonstrate the safety of these ingredients at their current use levels and the regulatory framework that ensures the safety of these ingredients.
A coalition, including Consumer Brands Association, International Association of Color Manufacturers, California Grocers Association, California Chamber of Commerce, National Confectioners Association, American Bakers Association and others, wrote in a March 13, 2023 letter to Jim Wood, chair of Assembly Committee on Health: "The current regulatory environment provides significant scientific oversight where qualified regulators review hazards and risks. These regulatory bodies with scientific professionals have responsibility over all food additives, and these scientifically based regulatory processes should be allowed to continue without second guessing their outcomes."
It's important to note that Assemblyman Gabriel's information by which he is supporting this bill is not current. In Europe, red dye No. 3 is allowed in candied cherries. Titanium dioxide was briefly banned but the European Union reversed the decision in November 2022 saying its classification was based on faulty scientific analysis.
Cindy Hazen has more than 25 years of experience developing seasonings, dry blends, beverages and more. Today, when not writing or consulting, she expands her knowledge of food safety as a food safety officer for a Memphis-based produce distributor.
Subscribe and receive the latest insights on the healthy food and beverage industry.
Join 30,000+ members. Yes, it's completely free.
You May Also Like
---