Former FDA commissioner opposes California ingredient ban
Former FDA commissioner opposes California ingredient ban
Frank Yiannas urged California Gov. Newsom to carefully consider the potential national repercussions and risks associated with the proposed ban on certain food additives in Assembly Bill 418 (AB 418).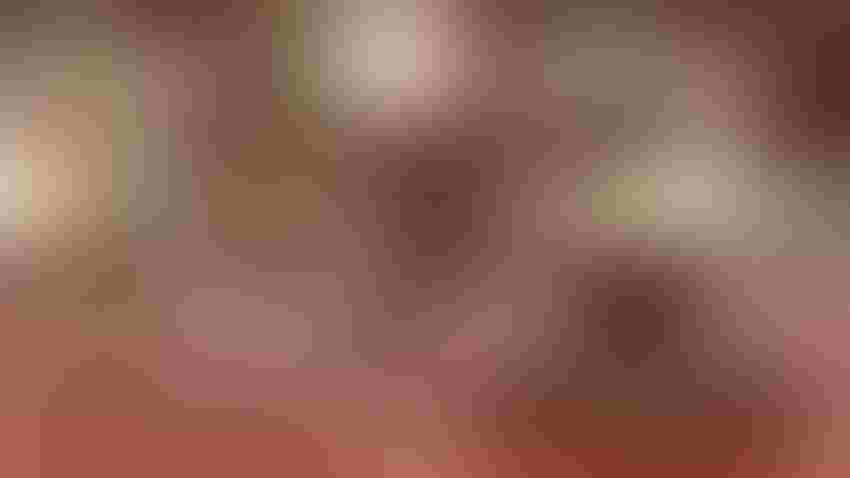 At a Glance
In his recent op-ed, Frank Yiannas details the national implications of California's proposed ban on certain food additives.

Yiannas argues that state-level actions like this could create a patchwork of conflicting regulatory standards.

He also challenges the argument that banning ingredients based on other countries' regulations is a suitable approach.
As California AB 418 awaits Gov. Newsom's signature to become law, Frank Yiannas, former deputy commissioner of food policy and response at FDA, voiced his opinion of the proposed ban in an op-ed published in The Orange County Register. While noting that the governor has a difficult decision to make, he asked him to think carefully and rely on experts at the federal level.
The passage of the proposed ban of brominated vegetable oil (BVO), potassium bromate, propylparaben and Red No. 3 will have national repercussions, as food companies will have to reformulate to comply with California law. A similar law was introduced to the New York legislature last spring.
Yiannas argues, "While this action is well-intended, if enacted, it does set a dangerous precedent on how food safety standards in our nation are best established. Without relying on a strong, science-driven federal food safety agency, our country is left with a state-by-state patchwork of different, emerging regulatory standards that would weaken our nation's food system and food safety efforts."
He continued: "The disruption such an approach would cause to the U.S. food system cannot be overstated. Imagine a system where state legislatures start banning different ingredients, based on a variety of reasons they believe are relevant or important (sometimes not based on the best science), and manufacturers then having to try to comply with such a dizzying patchwork. 
"This would result in a lot of business uncertainty, frequent changes, which may or may not be based on the best science, and unnecessary cost and disruption to the consumer," Yiannas maintained. "I also believe it would result in consumers having less confidence in the U.S. food system."
The former FDA official challenged the oft-relayed point made by proponents of the bill that the subject ingredients are banned in Europe. "The important point for your readers is to know, just because Europeans ban something, it doesn't mean we should too," he said to Food & Beverage Insider.
Also, as he pointed out in his recent op-ed, "Just rubber-stamping what another country does is not something the American people expect from their government."
The artificial sweetener, cyclamate, for example, was banned in the United States in 1969, but is not banned in more than 100 countries, including in Europe. Sodium cyclamate and calcium cyclamate were both removed from GRAS (generally recognized as safe). "However, salts of cyclamic acid (sodium and calcium) are allowed in the EU in some food categories," he said. "The use of vegetable carbon (carbon black) and FDC Yellow 10 are no longer allowed (terminated) in the U.S. However, both are allowed in the EU under certain circumstances."
Yiannas also addressed proponents' concerns that FDA moves too slowly. He said he is sympathetic, but mentioned three of the original five ingredients targeted by the ban are currently under review by FDA. "FDA has already initiated steps to remove BVO from the U.S. food supply, thereby making the California action unnecessary," he said.
Rather than bypassing FDA's authority, Yiannas said professionals "should be working with them and congressional leaders to ensure they operate to a high standard and have the experts, processes and technologies needed to adapt more quickly as science evolves and the food system changes.
"I appreciate the difficult position Gov. Newsom has been placed in and we should all wish him wisdom when making this decision," Yiannas explained. "In doing so, he'll have to consider what's good for his constituents, as well as the nation. It's critical to rely on experts at the federal level, in close collaboration with state officials, to maintain consistency, uniformity and consumer confidence in our nation's food safety system."
Subscribe and receive the latest insights on the healthy food and beverage industry.
Join 30,000+ members. Yes, it's completely free.
You May Also Like
---