Nestlé USA denies it misled consumers over 'No GMO' seal
Nestlé USA denies it misled consumers over 'No GMO' seal
A lawyer who reviewed a proposed class action lawsuit against Nestlé USA over its "No GMO" seal highlighted several perceived weaknesses in the complaint.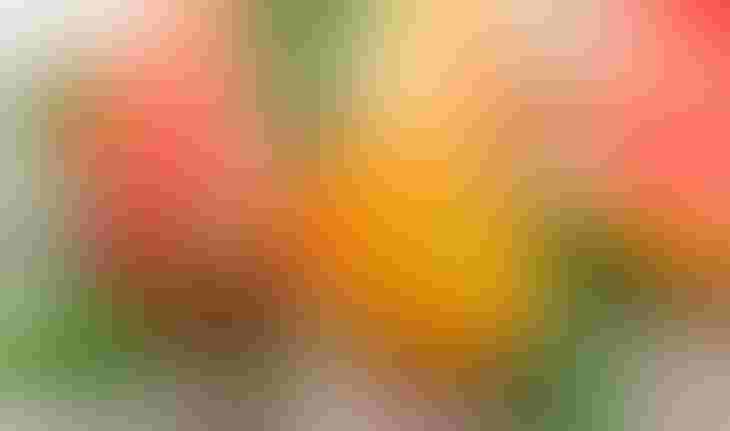 Nestlé USA has described as "baseless" a lawsuit in California that contends the Swiss food giant misled consumers regarding products that display a "No GMO IngredientsTM" certificate of approval on its packaging.
According to the proposed class action suit filed this summer, neither a "non-profit group" nor a "neutral third party" bequeathed the above certificate of approval, but rather it was Nestlé itself. What's more, the suit alleged, Nestlé USA "intentionally mimicked the appearance of independent verifiers' seals such as the Non-GMO Project," and many ingredients in its products come from GMOs (genetically modified organisms).
The suit [download complaint at bottom of article] quoted FTC guidelines that state, "It is deceptive to misrepresent, directly or by implication, that a product, package, or service has been endorsed or certified by an independent third party."
The named plaintiff, Jennifer Latiff, is a resident of Oxnard, California who is said to have purchased certain Nestlé products bearing the "No GMO IngredientsTM" seal, including: Lean Cuisine Marketplace frozen dinners and Coffee-Mate Natural Bliss creamer. Latiff filed her lawsuit July 27 in the U.S. District Court for the Central District of California, Western Division.
Third Party Certifier: SGS
Responding to the allegations, Nestlé reported a third party—SGS, a Geneva, Switzerland-based provider of inspection, verification, testing and certification services—verified its process for manufacturing its products that claim an absence of GMOs.
"Our product labels that declare the absence of GMO ingredients are accurate, comply with FDA and USDA regulations, and provide consumers with information to help them make informed purchasing decisions," the company asserted in an emailed statement.
William Acevedo, a food and beverage attorney and partner in California with Wendel Rosen Black & Dean LLP, reviewed the complaint but isn't involved in the case. In a telephone interview, he highlighted several perceived weaknesses in the proposed class action suit.
The lawyer found it peculiar that the complaint would reference FTC guidelines since he said Nestlé discloses on its packaging that it is working with a third party: namely SGS.
"Nestlé has expressly indicated SGS was involved," he said.
Nestlé USA also has a webpage devoted to GMOs in which it discloses the relationship with "SGS to ensure our supply chain and manufacturing processes are consistent with the 'No GMO ingredients' claim."
Fulvio Martinez, a U.S.-based spokesman for SGS, declined to comment for this article in response to questions about its relationship with Nestlé.
Daniel Warshaw and Michael Reese, two attorneys who filed the suit, did not immediately respond to a request for comment on Nestlé's statement.
Products from Animals Fed GMOs
In support of its allegations that Nestlé's "No GMO IngredientsTM" certificate of approval is misleading, the lawsuit stated Nestlé's "products that contain dairy come from cows fed GMO grains."
"This violates the Non-GMO Project standard, which does not allow for its seal of approval to be placed on dairy-based products that could be from animals fed GMO feed," the complaint asserted. "Defendant avoids the Non-GMO Project's feed standard by using its own, self-created No GMO IngredientsTM seal, thereby creating confusion and deceiving consumers."
Describing Nestlé's label as "deceptive," the suit alleged that "consumers paid a significant premium to purchase a non-GMO product to avoid the well-known health and environmental risks associated with GMO products."
Acevedo found the plaintiff's argument unpersuasive for a few different reasons. For starters, he referenced a law directing the secretary of the U.S. Department of Agriculture (USDA) to establish a national bioengineered food disclosure standard. Under Senate Bill 764, which was signed into law in 2016, the regulation adopted by the secretary "shall prohibit a food derived from an animal to be considered a bioengineered food solely because the animal consumed feed produced from, containing, or consisting of a bioengineered substance."
Though USDA hasn't finalized a rule to develop a national standard, its proposed rule published in the Federal Register incorporates the policy adopted by Congress in the law. "For example, eggs used in a baked good, where the eggs come from a chicken fed feed produced from BE corn and soy, would not be considered bioengineered solely on the basis of the chicken's feed," USDA explained in its proposal.
Acevedo acknowledged the Non-GMO Project has developed a more stringent definition of GMOs, but he said Nestlé isn't bound by that voluntary standard, and based on the federal standard, the company is free to obtain ingredients derived from animals fed genetically modified feed.
"I really think this [lawsuit] is an uphill slog for the plaintiff," Acevedo concluded, "and I would be surprised if it gets very far."
He pointed out Nestlé's webpage describes its position concerning ingredients derived from animals fed with GMO feed: such ingredients aren't GMOs. The court, Acevedo said, will have to decide whether "Nestlé was transparent with [its] labeling, which I believe they have been."
The lawyer also cited a 2016 court decision involving Chipotle Mexican Grill Inc. that could aid Nestlé in its defense. In that case, the plaintiff argued Chipotle's non-GMO claims were false and misleading because, in part, the restaurant chain sold meat and dairy products that came from animals that consumed genetically modified food. U.S. District Judge Haywood S. Gilliam Jr. wasn't persuaded.
"Indeed, there seems to be no dispute that the meat and dairy ingredients used by defendant are not themselves genetically engineered in any fashion," the judge wrote in his decision, granting Chipotle's motion to dismiss the complaint. "Rather, plaintiff contends that the reasonable consumer would interpret 'non-GMO ingredients' to mean meat and dairy ingredients produced from animals that never consumed any genetically modified substances. The court questions whether the complaint, as currently pled, plausibly supports such an interpretation."
Non-GMO Project
Also at issue in the lawsuit against Nestlé: allegations that it "created a deceptive No GMO IngredientsTM seal of approval label that mimics the Non-GMO Project seal." (See seals below shown in lawsuit).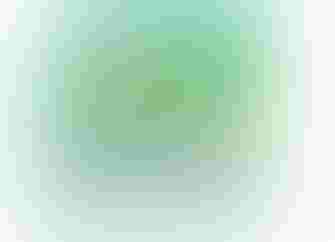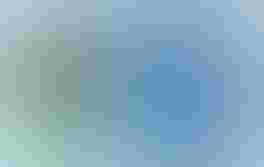 Acevedo said the plaintiff would need to produce consumer surveys to back up its claim, and he personally doesn't view the seals "as being so similar that a consumer would be confused." What's more, he opined the plaintiff wouldn't prevail on that theory alone.
"One, if it was just an issue of trademark confusion there, they don't have standing to bring that anyway," the lawyer said. "That would have to be the Non-GMO Project that's saying, 'Hey, you've designed a logo very very similar to ours. Stop it.'"
Asked to comment for this article on the lawsuit, the Non-GMO Project responded, in part: "As a 501(c)(3) nonprofit organization, the Non-GMO Project is committed to preserving and building sources of non-GMO products, educating consumers and providing verified non-GMO choices. The Non-GMO Project only authorizes the use of its 'Non-GMO Project Verified' certification mark—with the Butterfly—on products that comply with the standard. To truly avoid GMOs, consumers should look for the Butterfly.
Subscribe and receive the latest insights on the healthy food and beverage industry.
Join 30,000+ members. Yes, it's completely free.
You May Also Like
---