New pet food labels aim to provide transparency, consistency
New pet food labels aim to provide transparency, consistency
Association of American Feed Control Officials (AAFCO) recently approved new labeling guidelines for pet food, including treats and supplements, that highlight standardized nutrition information, clear ingredient statements, as well as proper storage and handling instructions. This is the first major packaging update made to pet food in more than 40 years, according to the independent organization, which has been guiding state, federal and international feed regulators with ingredient definitions, label standards and lab standards for more than 110 years.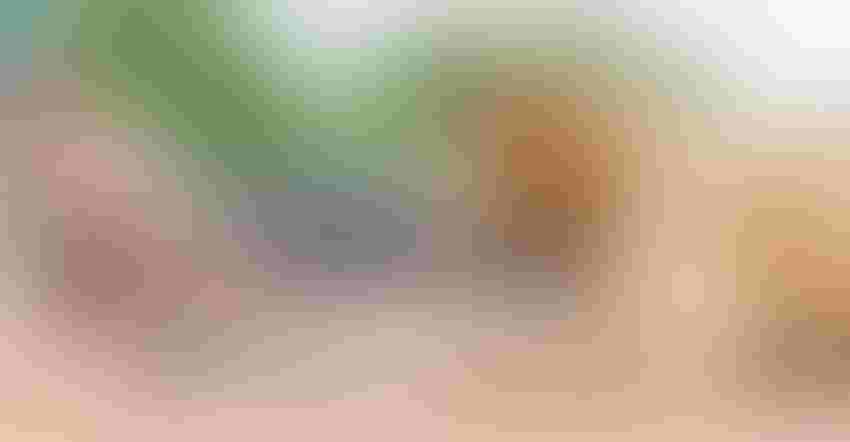 New labeling changes approved this week by AAFCO will modernize pet food labels. The effort to revamp companion animal food labels so they more closely resemble those of human food began in 2015. AAFCO and key stakeholders worked together to develop the revised Pet Food Model Regulations. AFFCO's role in pet food regulations is simply to establish model language that may be adopted into law. FDA, which oversees regulatory actions, is active in AAFCO.
Austin Therrell, executive director of AAFCO, explained the relationship between the two organizations. FDA staff serve on AAFCO's board of directors, pet food committee and other relevant committees, as well as acting as scientific resources for AAFCO, and local and state feed control officials.
"AAFCO and FDA have a memorandum of understanding (MOU) in place that outlines the AAFCO ingredient definition request process and the respective roles of each organization within that process," he said. "FDA members have been part of the development process for the updated model regulations and are very supportive of the changes."
AAFCO is recommending that states utilize a six-year enforcement discretion period while manufacturers begin to make packaging changes. The FDA animal food labeling requirements are codified in CFR 21, Part 501. Most U.S. states have separate commercial feed laws and regulations that expand upon the requirements listed in Part 501. During the next phase of the implementation process, states across the U.S. will go through their own legislative rule making process to adopt the new pet food regulations.
While a compliance deadline is not imminent, there are reforms that will require advance work by food manufacturers, such as changing nutritional information and revising ingredient statements. Some are easy adaptations, such as the relocation of the intended use statement that indicates the species name of pets to the lower-third of the front display panel.
The creation of a Pet Nutrition Facts panel is more complex. The format follows the design used for human food. The bordered box contains a calorie statement based on a familiar unit, such as a cup, can, treat or piece, and weight in grams. The biggest change is in the guaranteed analysis. Formerly, basic information was required: crude protein, crude fat, crude fiber and moisture. The new label will require the addition of total carbohydrate and a change from crude fiber to dietary fiber.
Rather than the old basic list of analysis, the new regulations require the nutritional information to graphically follow the same layout as for human food: protein, fat, total carbohydrate, dietary fiber, moisture and any other guaranteed nutrients such as omega fatty acids.
Pablo Coronel, Ph.D., senior fellow in food processing and food safety at CRB Group, observed that changes in the nutrition labels will necessitate an increase in testing: "Every supplier would have to either hire more people in the quality assurance/quality control lab or be ready to send more samples out." He calls those hidden costs and foresees a trickle-down effect in the supply chain. "Companies are going to be looking at their suppliers much more closely to make sure that what they sell them is also guaranteed and has the same nutrition that is expected," he maintained.
A change to the ingredient statement clarifies terminology to increase consumer understanding of meat, fish and poultry. For example, the generic term poultry would be used. "Now, instead of saying turkey meat or chicken meat, they can only say 'poultry' and it's going to encompass everything," Coronel said.
Similarly, fish may be used without further specification. When sugar is listed, it can only refer to sucrose from sugar cane or sugar beets. A vitamin or mineral premix has a new, optional parenthetical format such as minerals (copper sulfate, zinc sulfate, etc.).
Handling and storage instructions are optional. Simple icons include a refrigerator for storage of unused portions or a snowflake to depict items that must be kept frozen until ready to use. These are increasingly important as pet food evolves to resemble human food that is fresh and perishable.
 Although the deadline for compliance isn't firm, Coronel emphasized the need for suppliers to get ahead of the game. "Getting all the nutritional information and the testing can certainly take a while," he said. "Because of all the changes, updating packaging can take several months."
Cindy Hazen has more than 25 years of experience developing seasonings, dry blends, beverages and more. Today, when not writing or consulting, she expands her knowledge of food safety as a food safety officer for a Memphis-based produce distributor.
Subscribe and receive the latest insights on the healthy food and beverage industry.
Join 30,000+ members. Yes, it's completely free.
You May Also Like
---