Skittles lawsuit claims the popular candy is 'unfit for human consumption'
Skittles lawsuit claims the popular candy is 'unfit for human consumption'
The class action suit alleges that a dangerous toxin is being used as a coloring agent in the popular American candy.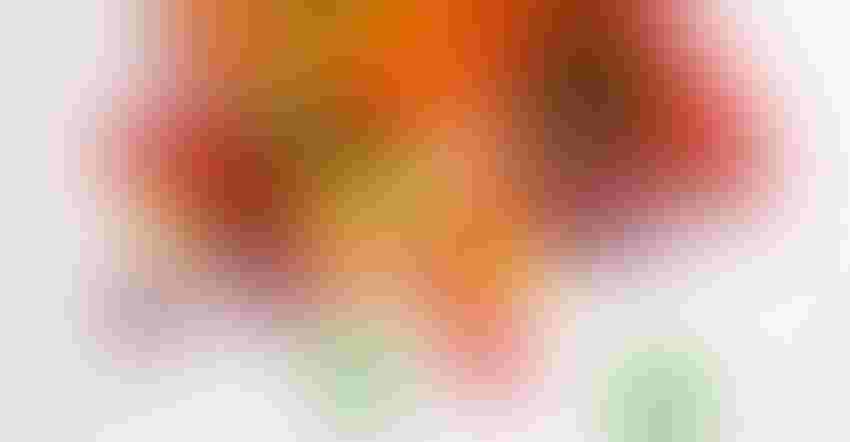 Skittles continues to rank as one of America's favorite non-chocolate candies–even as its parent company is under fire in a new lawsuit. While a 2021 Mashable poll found that many consumers (almost 22%) ranked Skittles first among all non-chocolate candies, it recently found itself in the hot seat regarding the ingredients used to create its bright, distinctive coloring. 
A class action suit alleges that Mars Inc. is using a dangerous toxin as a coloring agent in Skittles candy. Titanium dioxide (TiO2) is listed as an active ingredient in Skittles sold in the U.S., although it has been removed from the candy's recipe in several European nations and banned in several other countries, according to the lawsuit. The lawsuit refers to the ingredient as a "known toxin" and "unfit for human consumption." 
The lawsuit filed on July 14 claims that TiO2 is used in paints, coatings, adhesives, plastics, printing inks and roofing materials, and that it "has demonstrated an ability to pass through biological membranes, circulate through the body and enter cells." 
Per USDA's Foreign Agricultural Service report, the European Commission is banning titanium dioxide as a food additive in the EU), first by phasing the ingredient out from Feb. 7, 2022, to Aug. 7, 2022, after which a full ban will go into effect. The European regulators cited concerns that an accumulation of titanium dioxide particles in a person's body could cause genotoxicity, the ability for a substance to damage DNA, which can potentially cause cancer. 
Mars has complied with European regulations in EU states, and TiO2 is not used as a coloring agent in those regions. The use of the coloring agent is not illegal in the U.S. FDA permits its use in most foods, as long as it is restricted to 1% of a food's weight.  
Although the use of TiO2 is not illegal, the continued presence of the chemical in Skittles distributed in the U.S. goes against statements Mars made six years ago about its plans to shift away from artificial colorants. The Washington Post reported that, in 2016, Mars announced that it would phase out artificial coloring from its products over a five-year period. While this commitment did not initially name titanium dioxide, the Center for Food Safety reached out to Mars in October 2016 regarding this additive specifically. The nonprofit consumer advocacy organization received email correspondence from Mars indicating titanium dioxide was one of the ingredients the company would be removing by 2021. 
At the time in 2016, Jaydee Hanson, senior policy analyst for the Center for Food Safety, stated, "We are pleased to see that MARS has taken a positive step toward eliminating toxic, unnecessary nanomaterials from its line of food products. We urge the company to speed up the removal of these additives, especially given the grave health concerns associated with titanium dioxide and other nanoparticles." 
However, Mars has not yet removed titanium dioxide from its American product. "While we do not comment on pending litigation, our use of titanium dioxide complies with FDA regulations," a Mars spokeswoman said in a statement given to The Washington Post. 
The Skittles class action lawsuit states that the company violated California's Unfair Competition Law, the Consumers Legal Remedies Act, the Implied Warranty under Song-Beverly Consumer Warranty Act and California's False Advertising Law, as well as fraud, fraudulent omission or concealment and unjust enrichment. 
Subscribe and receive the latest insights on the healthy food and beverage industry.
Join 30,000+ members. Yes, it's completely free.
You May Also Like
---