Texas passes new labeling law for plant-based food products
Texas passes new labeling law for plant-based food products
At the end of Q3 2023, animal-free food products sold in Texas will be required to specify if they are plant-based on labels.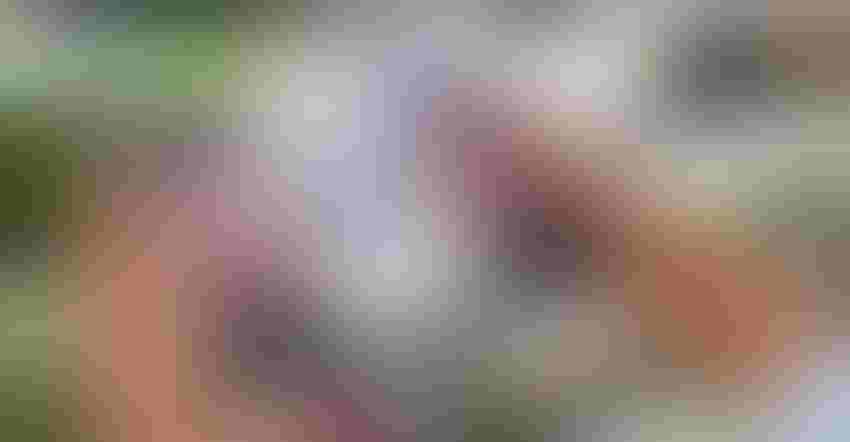 Texas Governor Greg Abbott signed a bill on May 15, which will require clear terminology on many alt-foods beginning Sept. 1. Meat, poultry, fish and egg analogues, as well as cell-cultured products, are affected.
Analogue products are defined in SB 664 as any "food product derived by combining processed plant products, insects or fungus with food additives to approximate the texture, flavor, appearance or other aesthetic qualities or the chemical characteristics of any specific type of egg, egg product, fish, meat, meat food product, poultry or poultry product."
Specific directions are given for labeling these analogue products. The following terms may be used: "analogue," "meatless," "plant-based," "made from plants" or a similar qualifying word or disclaimer intended to clearly communicate to a consumer the contents of the product. Prominent type must be used that is equal to or greater in size than the surrounding type and in close proximity to the name of the product.
The bill's author, State Senator Charles Perry, addressed the bill's intent to require obvious and uniform labeling to add transparency to products. "These products are created using alternative ingredients and methods of production," he said in analysis. "The increase in variety at the food counter can be a positive for consumers, but it is important for the consumer to understand the nature of the products they are purchasing to feed themselves and their families."
Perry's legislative peers agreed as the bill was unopposed in the House (140-0) and the Senate (31-0).
Currently, FDA does not offer specific guidance for labeling of plant-based alternatives to animal-derived foods. Draft guidance for industry has been expected since late 2022. The agency has focused instead on guidance for plant-based milks, issuing a draft guidance in February. Comments regarding alt-dairy will be accepted until July 31.
In the absence of federal legislation, states have been legislating to restrict the use of meat terminology to describe plant-based meat. Kansas' SB 261, commonly known as the "fake meat" bill, went into effect July 1, 2022. Other states such as Arkansas, Missouri, Louisiana and Oklahoma have passed similar laws but have faced legal actions.
Turtle Island Foods (operating as The Tofurky Co.) has aggressively fought to prevent enforcement. The company lost in Louisiana when, on April 12, United States Court of Appeals for the Fifth Circuit in New Orleans upheld the state law.
The Good Food Institute (GFI) partnered with Turtle Island Foods in Louisiana and other states. GFI has an overview of food label censorship on its website, which highlights how label censorship sets a dangerous precedent that will inhibit competition and consumer choice: "Under these coercive laws, companies are forced to choose between using valuable resources to produce multiple different labels to comply with various state laws."
Plant Based Foods Association (PBFA) partnered with Upton's Naturals in 2020 on a federal lawsuit that challenged the Oklahoma law. At issue with the law is the required use of a disclaimer on its label as large and prominent as the product's name saying that the food is plant-based. All food Upton's Naturals sells is labeled as 100% vegan.
A federal judge denied the Upton's Naturals lawsuit. A complaint with a different strategy was filed with Tofurky replacing Upton's Naturals. That 2021 case is ongoing.
Since 2019, PBFA has issued voluntary standards for labeling meat alternatives. While the association suggested references to types of animal meat such as chicken or pork to describe flavor, it said the label should clearly indicate the product is plant-based with words such as "meatless" or "meat-free."
Cindy Hazen has more than 25 years of experience developing seasonings, dry blends, beverages and more. Today, when not writing or consulting, she expands her knowledge of food safety as a food safety officer for a Memphis-based produce distributor.
Subscribe and receive the latest insights on the healthy food and beverage industry.
Join 30,000+ members. Yes, it's completely free.
You May Also Like
---