Toxins land baby foods in hot water
Toxins land baby foods in hot water
A congressional investigation, combined with a lack of FDA guidance, is bringing heavy metal toxicity to the forefront in baby food safety.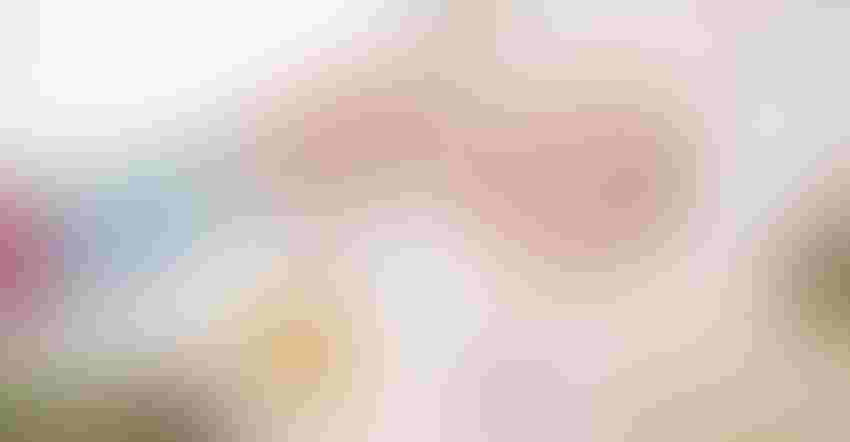 A congressional investigation revealed top-name baby foods contained dangerous levels of toxic heavy metals such as mercury, lead, arsenic and cadmium. The staff report, released Feb. 4 by the Subcommittee on Economic and Consumer Policy, reviewed "internal documents and test results from seven of the largest manufacturers of baby food in the United States, including both makers of organic and conventional products."
Gerber, Beech-Nut Nutrition Co., Hain Celestial Group Inc. (under the Earth's Best Organic label) and Nurture Inc. (selling the HappyBABY brand under Happy Family Organics) complied with the subcommittee's request for information. However, Sprout Organic Foods by Sprout Foods Inc., Campbell Soup Co. as Plum Organics, and Walmart Inc.—under its private brand Parent's Choice—did not cooperate with the investigation.
The findings indicated arsenic, lead and cadmium were present in baby foods made by all the responding companies, and mercury was detected in the baby food of the one responding company that tests for it.
FDA's only metal standard concerning baby food is a maximum of 100 ppb inorganic arsenic, applicable only to infant rice cereal. In fact, the agency does not require baby food manufacturers to perform heavy metals testing or establish heavy metal maximum levels, although many companies voluntarily do so. A press release about the report stated some baby food manufacturers "have set those standards at dangerously high levels and have often sold foods that exceed even those levels."
The direct threat to industry is scrutiny that self-regulation is failing to protect the most vulnerable consumers.
Blake Ebersole, president of NaturPro Scientific—a consulting firm for product development, research and development (R&D) and compliance—applauded the House Oversight report, "mainly because this is part of their job, and it focuses on an important aspect of consumer product safety that needs some improvement."
Although the news is in the early breaking stages, Ebersole can see the writing on the wall. "I expect the media will report that these levels reported in baby food are toxic—and sow more distrust in baby food.   Meanwhile, industry looks bad, but it's not entirely our fault without some clarity on what limits we should be setting," he said.
The subcommittee is recommending FDA set maximum levels of toxic heavy metals permitted in baby foods. But Ebersole noted, "The process for establishing contaminants limits is slow and cautious, and for good reason. But to many on the outside, it looks like a failure. Both industry and the consumers are frustrated because we don't know exactly where the goalposts are."
Editor's Note: To read a follow-up article, click on "Congressional report on toxins in baby food may spur new regulations, requirements."
Although he acknowledged FDA is "getting closer to establishing trust with the interim reference standards," he urged, "We need sensible and practical interim limits to move faster to mandatory."
In defense of brands
In a 2019 response letter to the subcommittee, Nurture Inc. noted it is "continuously working with its suppliers and co-manufacturers to go beyond federal requirements, adhere to the 'as low as reasonably practical' principle, and drive heavy metal levels further downward."
The brand, which fully cooperated with the investigation, stated it was not aware of any study or survey linking its products—"or products with similar concentrations of naturally occurring heavy metals"—to any increased risks or damage to consumers.
That said, the company has taken proactive measures such as joining the Baby Food Council, a collaboration of the Environmental Defense Fund (EDF) and leading baby food manufacturers. Nurture's response highlighted that the group "was created this year with the objective to reduce heavy metals in baby food products as low as reasonably achievable using best-in-class management practices."
Additionally, in support of its efforts, Nurture informed the subcommittee that it "discontinued a brown rice baby cereal, in part based on FDA's draft guidance and uncertainty about whether we could consistently source brown rice that met FDA's draft guidance levels." It also evaluated its other rice-based products, leading to reformulation efforts—which the company and its manufacturing partner discussed with FDA, along with its other endeavors to consistently be below FDA's draft guidance level.
Not the first go for toxins
The topic of toxins in baby food is not new. In recent years, several reports showed similar findings, including 2017's Baby Food Study—a comprehensive scientific investigation from the Clean Label Project.
The organization's study evaluated almost 500 baby food samples and infant formulas purchased at U.S. grocery stores, testing for over 130 environmental and industrial contaminants.
Key findings included:
Higher amounts of lead and mercury were found in some products labeled "certified organic" than in conventional baby foods, although the organic baby foods had fewer pesticides.

Detectable levels of lead were found in more than 30 infant formulas and over one-fourth of the baby food samples.

Arsenic was detected in over half of infant formulas.

Soy-based infant formula contained, on average, seven times more cadmium than other formulas.

More than half of the products labeled "BPA free" tested positive for BPA.
Despite public dissemination of this information, not much has been done on a corporate, legislative or federal agency level. Clean Label Project is hopeful the congressional investigation will lead to real change.
Sources of contamination
Toxins are not foreign to nature; however, modern life may be exacerbating the problem. Jaclyn Bowen, MPH, MS, executive director of Clean Label Project, explained, "While some heavy metals are naturally occurring in the earth's crust, human causes including mining, fracking, industrial agriculture and wastewater used for irrigation exacerbate the problem. These heavy metals (in the form of pollution) end up in the air, the water and the soil."
Many consumers turn to organic foods for perceived benefits over conventional options. Bowen noted, "When it comes to organic products, after testing tens of thousands of products, the organic promise of reduced exposure to pesticides is definitely true. However, screening for heavy metals is not part of the USDA National Organic Program [NOP]."
She pointed to a report published by ATTRA, the National Sustainable Agriculture Information Service, which noted poultry litter is often used by organic producers as a fertilizer. "Much of this litter comes from commercial broiler operations, which use arsenic as a feed additive to control parasites and increase weight gain," the report stated. "Most of this arsenic does not accumulate in the poultry meat, but is excreted by the birds. As a result, almost 90% of the arsenic fed to poultry ends up in the litter." It went on to suggest this source of heavy metal could accumulate in the soil, negatively affect farmers and consumers, as well as travel to nearby streams or lakes.
Bowen added, "It's important to note that given the globalization of the food supply, the problem of preventing pollution isn't limited to our shores."
Baby foods beating the metals rap
Although the House Committee on Oversight and Reform identified a handful of large commercial baby food brands that may be falling short regarding heavy metals, Bowen identified as many progressive brands that have made headway in proactively and voluntarily setting a higher bar for food safety.
"Clean Label Project purchases and tests baby foods for over 400 industrial and environmental contaminants and toxins including heavy metals, pesticide residues, plasticizers and more," she explained. The companies that rose to the top for shifting their supplier assurance and product specifications procedures to monitor for heavy metal contamination were each given Clean Label Project's Purity Award. The baby food brands are Cerebelly, Serenity Kids, Yummy Spoonfuls, Once Upon a Farm, Tiny Human Food, Freshbellies and Nature's One.
Editor's Note: Part two of this article will examine the subcommittee's recommendations regarding the heavy metal findings, as well as tips for brands.
Subscribe and receive the latest insights on the healthy food and beverage industry.
Join 30,000+ members. Yes, it's completely free.
You May Also Like
---