USDA accepts cultivated meat labels for Upside Foods, GOOD Meat
USDA accepts cultivated meat labels for Upside Foods, GOOD Meat
Cultivated meat, also known as lab-grown meat, is gaining traction in the food industry. USDA recently OK'd product labels for two U.S.-based companies manufacturing these products.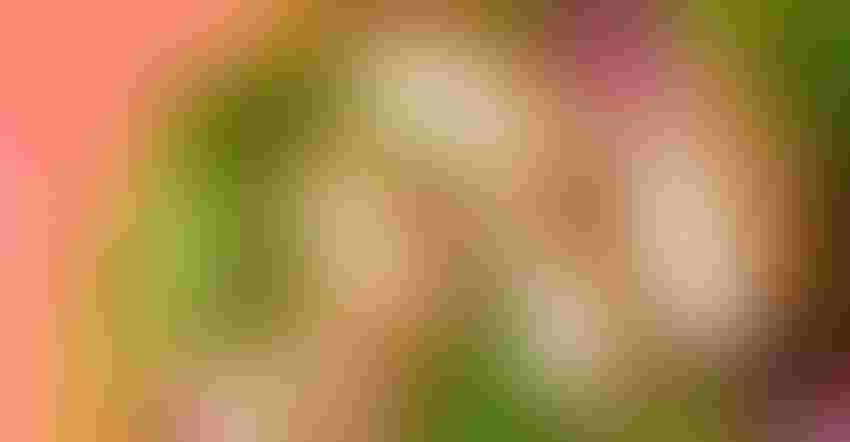 Lab-grown meat is on a fast track toward commercialization in the United States following recent regulatory approval. Two companies, Upside Foods and GOOD Meat (a division of Eat Just, Inc.), received label approval from USDA. According to a June 14 press release from GOOD Meat, the company and most of the industry prefer the term "cultivated." The initial label uses the term "cell-cultivated."
The chicken created by both companies is made directly from cells. In Nov. 2022, FDA conducted a pre-market consultation with Upside Foods and indicated they had no further questions. The agency's scientific memo describes the process in which cells are isolated either from adult chickens destined for human consumption or from mid-stage fertilized chicken eggs. Antibiotics and antimycotics support the establishment of sterile culture conditions. Based on the information presented, FDA decided it had no questions about Upside's conclusion that their foods are safe.
GOOD Meat received a no questions letter in March 2023 accepting the company's conclusion the chicken it produces is safe to eat. The production process does not use antibiotics at any stage, the company said.
Cultivated meat produced by GOOD Meat received multiple regulatory approvals in Singapore beginning in 2020. It currently is the only cultivated meat producer in the world with the ability to sell to consumers.
According to The Good Food Institute, by the end of 2022, 156 companies were dedicated to producing cultivated meat and seafood. Since 2016, investments totaled $2.8 billion. From 2016 to 2022, investments in the category tripled on average annually.
The final regulatory steps for Upside Foods and GOOD Meat are USDA inspections of their facilities. Once the grants of inspection are obtained, commercial production and sales can begin.
Cindy Hazen has more than 25 years of experience developing seasonings, dry blends, beverages and more. Today, when not writing or consulting, she expands her knowledge of food safety as a food safety officer for a Memphis-based produce distributor.
Subscribe and receive the latest insights on the healthy food and beverage industry.
Join 30,000+ members. Yes, it's completely free.
You May Also Like
---