A functional food brand that's breaking out in the menopause category
A functional food brand that's breaking out in the menopause category
Hear from the founder and CEO of MenoWell about developing a product for menopause. Also, take a look at what's happening in the category at large.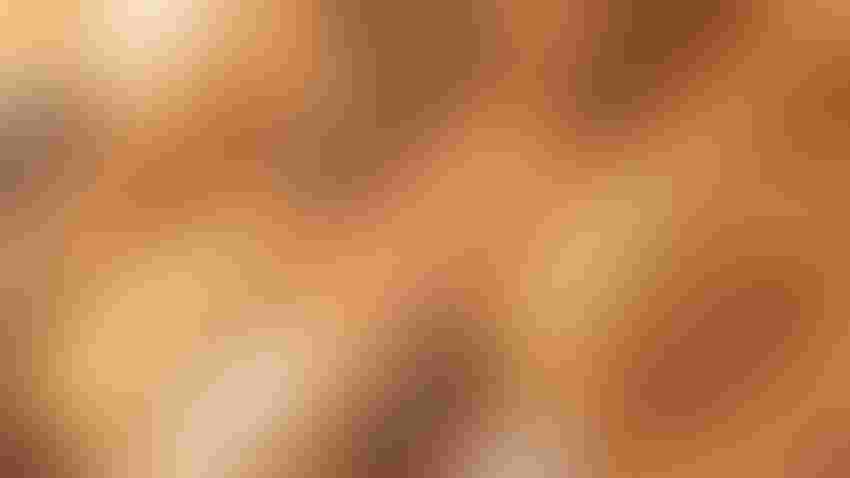 At a Glance
MenoWell created energy and protein bars tailored to women in menopause, addressing a growing need in the food industry.

The bars are formulated with a proprietary blend of functional ingredients, including maca, prebiotic fiber and protein.

The market for F&B products that support menopause is expanding, mirroring the trend seen in the dietary supplement industry.
MenoWell, which originally launched as Bossa Bars in April 2021, formulates energy and protein bars specifically for women in menopause—a category that's historically lacked, but is picking up in terms of interest and innovation in recent years.
Driving the ideas and concepts behind MenoWell, according to its founder and CEO Julie Gordon White, was her own "10 pounds of menopause middle."
Gaining weight is a common symptom of menopause. A 2021 study of more than 1,000 women in various stages of menopause, conducted by women's healthcare brand Bonafide, found weight gain was the most commonly reported symptom of menopause, with 15% of respondents reporting they were affected.
"I felt horrible, [it] really impacted my confidence," Gordon White said. "You don't feel good, and it goes beyond wanting to look cute in your jeans. You just don't feel like yourself."
That's when Gordon White, a longtime entrepreneur with a background coaching women entrepreneurs, set out to create something that would satisfy her cravings for sweet treats.
"To be honest, I just wanted to have something that was healthy and [would] satisfy me," she said. "The more research I did, I'm like, 'Wow, I can actually find and use some ingredients that are going to calm my body down, that are going to help me balance my blood sugar, which is going to really reduce my sugar cravings. Oh, if I had fiber, I'm gonna be full. Okay, great. Now I'm onto something.'"
From there, Gordon White, with the help of a clinical nutritionist and an OB-GYN that specializes in menopause, developed a proprietary formulation called the "menopause transition trifecta," which includes three functional ingredients: maca (Lepidium meyenii), prebiotic fiber and protein.
Ultimately, Gordon White cited three boxes the bars had to check: "It had to taste good, satisfy my sugar craving … and then not blow the calorie bank."
The bars, which are vegan, utilize pea protein as a plant-based protein source. Each bar also offers 29-32% of a woman's recommended daily fiber intake.
And, unlike what Gordon White calls a "dude bar"—a "big, heavy protein bar"—MenoWell bars are formulated specifically for women with only 150-160 calories per bar.
The products also use natural flavors, a potential challenge when dealing with herbs like maca. While maca boasts potentially powerful health benefits, like supporting a healthy libido and blood sugar and hormone levels, it lends an earthy, smoky flavor profile that's concentrated in powder form.
"I could find all the incredible ingredients and adaptogens, things that would make [the bar] amazing, but it would taste like dirt," Gordon White explained. "It's still food, right? No matter what, it's food. So, we want things to taste good."
MenoWell bars come in four flavors: Double Chocolate Brownie, Fresh Blueberry Lemon, Peanut Butter Chocolate and Toasted Vanilla Almond.
Some flavors, like chocolate and peanut butter, are naturally strong and easily masked maca's strong flavor profile.
"Toasted Vanilla Almond was a little trickier because that's a lighter flavor and the maca really shone through," Gordon White noted. "So, we added a little bit more vanilla to help mask the maca.
"We want the benefits, we just don't want to taste them," she added with a laugh.
A market heavy with potential
The market for food and beverage products that support menopause is ripe with opportunity. Brands like MenoWell are increasingly stepping up to offer innovative, effective products to answer the call—a trend that's reflected in the dietary supplement industry.
Women's health was the second fastest-growing dietary supplement category in the world over the past decade, with a compound annual growth rate (CAGR) of nearly 10% globally between 2011 and 2020, according to data from Euromonitor.
In recent years, the dietary supplement category welcomed products like Country Life's Menopause Rescue, which features EstroG-100 herbal blend and Lifenol hops extract; Happy V's Menopause Relief, which uses branded ingredients such as Sensoril and BioPerine; and an expansion of Estroven's line of menopause-dedicated products to include a bone, joint and muscle health formulation.
In the functional food and beverage space, MenoWell is one of a handful of companies developing and marketing products formulated specifically for menopause support.
HotTea Mama's herbal menopause teas are formulated to support women with specific symptoms of menopause. StellaVia's menopause-specific brand includes a line of botanical-boosted chocolates to help menopausal women deal with symptoms like poor sleep, low energy and brain fog. Peachie's Menopause Breakfast Topping is a specially formulated blend of nuts, seeds, dried fruit and matcha powder designed to support energy levels, brain and heart health for women in all stages of menopause.
A critical key to the success of menopause-support products, Gordon White explained, is making good on their promises.
"We're all scratching just the surface of the iceberg and there's a lot of opportunity," she said. "I think women want to know: Will this help them? So, we have to be very thoughtful and not create things that don't help or over claim on things. You have to find your lane and lean into it and be authentic because midlife women will call you out in a second. So, be innovative but be authentic."
Subscribe and receive the latest insights on the healthy food and beverage industry.
Join 30,000+ members. Yes, it's completely free.
You May Also Like
---