Pecans: The next big nut in new product development
Pecans: The next big nut in new product development
New proprietary research commissioned by the American Pecan Promotion Board (APPB) shows the vast majority (90%) of consumers are interested in purchasing products with pecans. Here are the opportunities for new food products.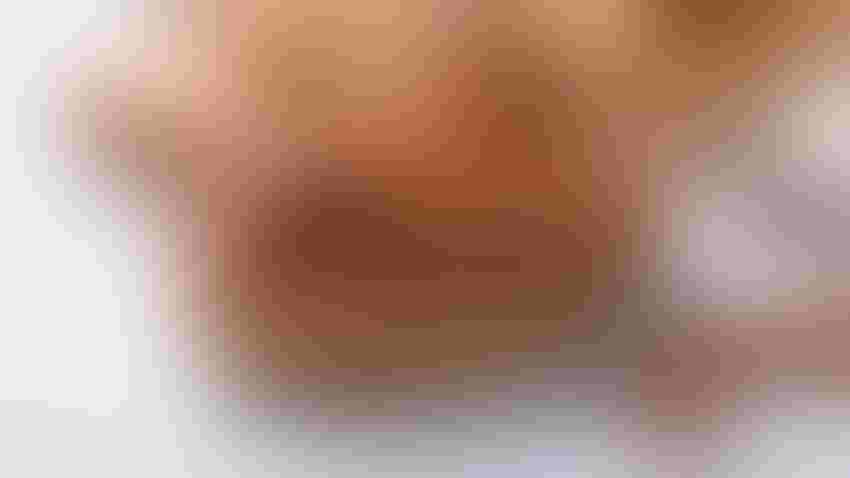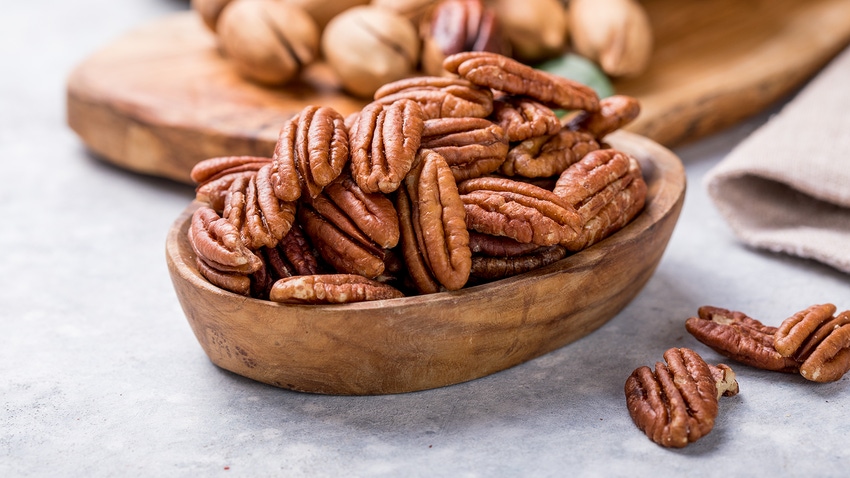 At a Glance
There is widespread interest in food products with pecans, from bakery to confectionery items.

More than three-quarters of consumers are interested in pecans for their rich, buttery flavor and nutritional benefits.

Pecans are currently seeing strong growth in snacks and better-for-you indulgence applications.
APPB in November 2022 commissioned an online survey conducted by Datassential of 1,500 consumers. The survey unveiled promising findings for pecans in product development.
Chief among these is widespread interest by consumers in food products with pecans. The majority—9 in 10 consumers—said they're interested in purchasing products with the tree nuts.
The data found most consumers are driven to pecans because of the flavor. More than three-quarters of respondents (77%) said they like or love the rich, buttery flavor pecans bring to a finished product.
In addition, consumers reported their interest in pecans for the nutritional benefits.
Pecans are nutrient powerhouses, packing 18 grams of monosaturated fat, 3 grams of protein and 3 grams of fiber per 1-ounce serving. The mighty nut also offers phytonutrients, including flavonoids and plant sterols, and antioxidants and minerals such as beta-carotene, manganese and zinc.
Per the data, 64% of consumers said they will choose pecans more often given the nut's nutritional content and considering that it fits into a variety of lifestyles like plant-based and keto.
Traditionally, the naturally sweet taste and crunchy texture of pecans have made the nut popular in bakery and confectionery applications. Pecans are also considered a seasonal favorite, claiming the spotlight in popular desserts like pecan pie.
That may be changing, however, opening up opportunities for pecans in new applications.
APPB's data show 70% of respondents would like to enjoy pecans year-round. Boomers reported the greatest interest, with 78% seeking pecan products throughout the year.
"The appetite for pecans … translates to increased purchase intent for certain applications," APPB said in its Pecan Innovation Guide. Further, citing the Datassential analysis, the group said, "Consumers are seeking pecans specifically in snacks like trail mixes, while still enjoying their use in desserts like cookies, pie and ice cream."
Data from Mintel's Global New Product Database and within the Pecan Innovation Guide show new line extensions that feature the nuts increased a whopping 141% in the last decade. New products with pecans also increased 54% in the last decade, per Mintel data.
In snacks, pecans are seeing strong growth. In 2021, pecans were dubbed the fastest-growing nut in new snack applications, according to market research firm IRI (also cited in APPB's Pecan Innovation Guide).
Another emerging category for pecans is better-for-you indulgence.
Considering the nutrition benefits of pecans, 67% of consumers said they feel better purchasing an indulgent product that includes the nut, APPB's proprietary data show.
"While pecans are increasingly featured in functional foods, they're still a dessert and confectionery favorite," APPB said in its innovation guide. "In fact, the addition of pecans adds a nutritious element to these sweets, which consumers are constantly seeking."
Also driving pecan popularity could be the nut's versatility in application. According to APPB, pecans are suited for a range of applications, including nut butters, functional protein bars, savory spread and dips and plant-based meat alternatives.
Consumers are largely onboard with pecans in a wider range of applications: Three-quarters (75%) of respondents said the rich, buttery flavor of pecans goes well with a range of ingredients and flavors.
Subscribe and receive the latest insights on the healthy food and beverage industry.
Join 30,000+ members. Yes, it's completely free.
You May Also Like
---