Understanding the next era in indulgent plant-based alternative dairy – article
Understanding the next era in indulgent plant-based alternative dairy – article
As demand for plant-based dairy treats gains momentum, formulators have a cadre of ingredients that can deliver health, nutrition and great taste.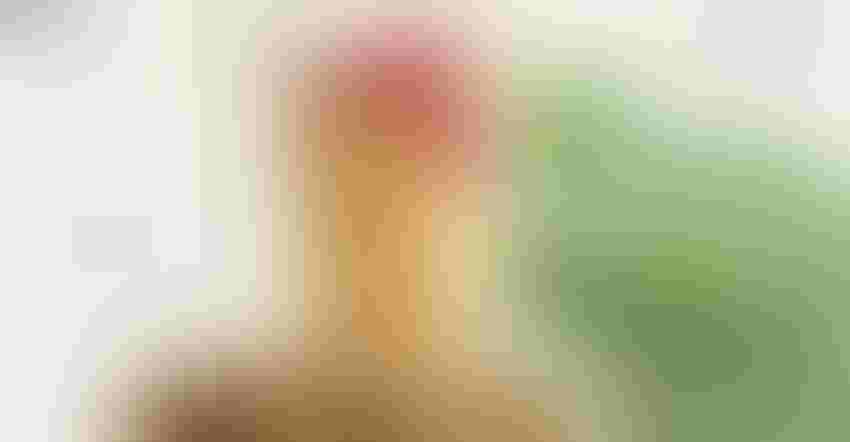 Peak ice cream season might be months away, but most people never get tired of this favorite indulgent treat that plays an important role in holiday desserts and as a tasty comfort food all year.
But health, nutrition and calorie count are also gaining in importance for many consumers, so innovative brands are seeking to create next-generation indulgent ice cream and frozen treats that taste creamy and smooth and deliver the nutritional goods that work for health-oriented consumers.  
The good news is that expanding numbers of people are open to plant-based ingredients in these treats. Data from Cargill indicate that the market for plant-based treats hit $1.8 billion in 2022. So, the opportunities are significant. But diving headfirst into plant-based dairy alternatives is a dicey proposition. Current understanding of this dynamic market is an essential first step.
Plant-based dairy alternatives have grown from small niche markets to a category with mainstream appeal. Consumers are drawn to these products for a wide range of reasons, including health concerns, environmental considerations and a simple desire to try new products, according to Mark Fahlin, business development for Cargill.
Priorities for plant-based
The segment is also constantly evolving. Data this year, for example, show the category leader, plant-based milk alternatives, seeing its first dip in 25 years—around 7% on a year-over-year basis. While it's a small drop, "it is a significant development—and one we're watching closely," Fahlin said. He attributes the downturn to inflationary pressures coupled with the category's reliance on flexitarian consumers who may be making head-to-head price comparisons of both traditional and plant-based products.
Another factor, Fahlin added, is rising expectations around taste, texture and nutrition. "For growth to continue, we need plant-based dairy alternatives that deliver similar experiences to their animal counterparts, including creamy mouthfeels, rich dairy-like flavors and comparable nutritional profiles."
As consumers move past their initial trial of plant-based dairy alternatives products, Fahlin sees plenty of opportunities for continued growth beyond the milk aisle, including categories like ice cream and frozen desserts. But when it comes to any of these categories, it is important to understand consumer priorities, which help inform ingredient choices.
Though Cargill data show that consumers prioritize health considerations in plant-based dairy alternatives, understanding what that means to individuals is important. Cargill's proprietary ClaimTracker research looked at 60 different package claims for their purchase impact and found that "good source of protein" rated highest. Sugar and sweetener claims are also gaining a foothold in the category.
The takeaway is that it now takes a "village" of ingredients to achieve all these goals. "Dairy proteins and fats are highly functional in these formulations, which means formulating plant-based dairy alternatives that deliver on consumer expectations for taste, texture and nutrition can be complicated," said Christine Addington, enterprise customer technical lead, Cargill. "It takes a holistic approach to formulation, and a full toolbox of ingredients, including plant proteins, fats and oils, sweeteners, texturizers and more to achieve success."
The plant-based pillars
Plant proteins, for example, are foundational from both a formulation and nutritional perspective, she continued. "Historically, we've been limited due to constraints around solubility and flavor, but recent advances are opening the door to a new round of innovation, including in the plant-based ice cream and frozen novelty space," she said.
For example, there is continued interest in high-protein ice creams. The latest addition to Cargill's pea protein line-up, PURIS 2.0, allows for higher levels of protein thanks to its enhanced solubility and improved flavor profile. "The resulting plant-based frozen desserts deliver on consumers' sensory and nutritional expectations, with improved textures, creamier mouthfeels and great taste," Addington noted.
Cargill has also made significant advances in the fats and oils space with the introduction of Go!Drop, a smart fat solution developed by CUBIQ FOODS. Created using specialized, patent-pending technology that creates a structured emulsion, stabilized with plant-based ingredients, this technology allows Go!Drop to more closely mimic animal-based fats, while also offering an improved nutritional profile. This has major implications for plant-based ice creams, as Go!Drop helps build back mouthfeel, creaminess and structure.
Many plant-based dairy alternatives use coconut oil, which is high in saturated fats, noted Serpil Metin, principal scientist, Cargill. "Go!Drop makes it possible to create indulgent plant-based ice creams with zero grams of saturated fats per serving, while also reducing total calories and fat. It really helps us improve the nutritional profile of these products!"
In consumer testing, Metin added, "Cargill's plant-based ice cream alternative prototype earned high scores for overall liking, flavor liking and mouthfeel, illustrating how Go!Drop can be used to create the 'healthier indulgences' consumers crave."
Sweeteners are a third key pillar in plant-based frozen treats. Because health considerations are a big reason consumers choose plant-based products, it's important to keep sugar levels in check, Addington added. "That's why high intensity sweeteners like stevia are widely used in this space, and another example of how improvements on the ingredient side are re-shaping formulation possibilities."
Cargill's most advanced solution combines the best-tasting Reb M and Reb D stevia sweetener, EverSweet®, with a natural flavor. Sold as EverSweet™ + ClearFlo™, the combination delivers the most sugar-like flavor profile yet, with plenty of sweetness and minimal linger. It brings two other benefits to plant-based ice cream alternatives—flavor-modifying properties that help mask off-notes associated with plant proteins and indulgent, creamy mouthfeel perceptions, Addington continued. "While we've come a long way with plant proteins, plant-based frozen desserts are still prone to earthy and beany notes. EverSweet + ClearFlo's flavor-modifying properties help mask those undesirable flavors – paving the way for great-tasting, high protein, reduced sugar treats."
Another common partner in these applications is Cargill's Zerose® erythritol, which pairs well with stevia in plant-based ice creams, for improved function and to round out the sweetness profile.
Supporting players in these treats include salt used for flavor enhancement and sweet/salt balance, with sea salt and Himalayan pink salt use growing in plant-based products, leveraging their favorable consumer perception.
And don't forget the chocolate. Cargill offers cocoa powders that pair well with plant-based alternative milks. Gerkens® Floret cocoa powder offers a flavor profile that partners best with almond bases, featuring strong taste intensity with nice chocolatey, sweet and milky notes. Gerkens® Russet cocoa powder is an excellent match for the sensory profile of oat-based beverages, bringing strong cocoa and bitter notes.
Subscribe and receive the latest insights on the healthy food and beverage industry.
Join 30,000+ members. Yes, it's completely free.
You May Also Like
---