Business briefs – Kerry – Brenntag – PURIS – General Mills – Deerland Probiotics & Enzymes
Business briefs – Kerry – Brenntag – PURIS – General Mills – Deerland Probiotics & Enzymes
Who said business is boring? Food & Beverage Insider has the 411 on key industry moves affecting innovation and product development.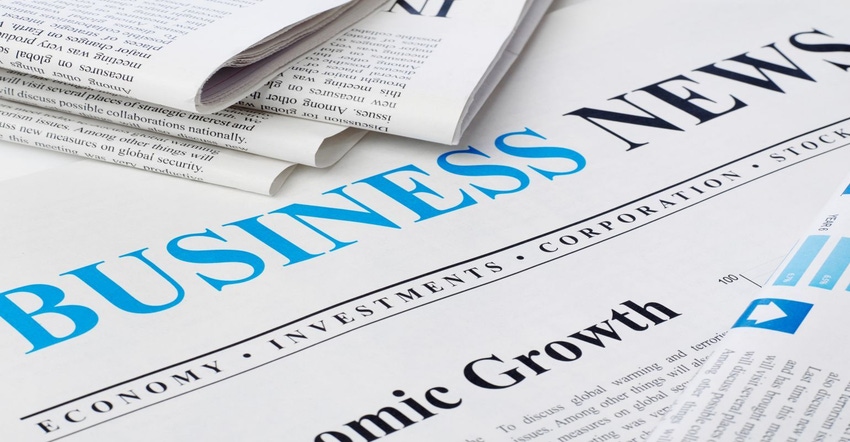 Kerry to acquire clean label preservative maker Niacet for $1 billion
Kerry Group has agreed to acquire Niacet Corp., a leader in clean label preservation technology, from the private equity firm SK Capital Partners for US$1 billion. The addition of Niacet's complementary capabilities will enhance Kerry's food protection and preservation strategy to offer new products and technologies in a broader market.
Following the acquisition, expected to close in 3Q21, Niacet will be integrated into Kerry's global food protection and preservation platform. Niacet's portfolio includes vinegar-based preservation technologies for meat and plant-based foods and has a proprietary drying and granulation process for bakery, meat and pharma applications.
Commenting on the deal, Edmond Scanlon, CEO of Kerry, said: "The acquisition of Niacet's complementary product portfolio enhances our leadership position in the fast-growing food protection and preservation market and significantly advances our sustainable nutrition ambition. Niacet is a business with market leading positions, differentiated technologies and a strong and highly experienced management team. We are pleased to welcome the Niacet team to Kerry and we are excited at the potential the combination of our two businesses offers to outperform in this important and attractive market."
PURIS begins expansion of pea protein facility
PURIS has begun retrofitting its 200,000-square-foot facility in Dawson, Minnesota in 3Q21. The facility will help bolster the company as a top supplier of pea protein in North America and further accelerate its mission to build a sustainable food system to feed a growing population.
The Dawson facility will support continued growth for PURIS Proteins, which saw 60% annual topline growth the past 5 years compared to the category average of 12% annually, and enable the company to supply roughly 50% of North America's pea protein upon completion.
The Cargill-backed venture more than doubles PURIS' production capacity and supports 400+ growers and 200,000+ acres of PURIS Yellow Field Peas, which are bred for superior yield, disease resistance and vigor while leaving the soil healthier than it started.
Brenntag to acquire JM Swank
Brenntag announced plans to acquire JM Swank, a leading distributor of food ingredients, from the Platinum Equity private equity firm. The acquisition, expected to close 3Q21, expands Brenntag's presence in the North American nutrition industry.
JM Swank offers a highly diversified product portfolio of food ingredients such as spices, dairy, grain, sweeteners, fats and oils, texturants, flavors and colors, starches, cocoa and inclusions. JM Swank's broad product line complements Brenntag's existing portfolio.
"This strategic acquisition will double Brenntag's size in the Nutrition business in the region and thus creates the leading food ingredients and food process chemicals distributor in North America with approximately one billion US dollars in revenue," said Christian Kohlpaintner, CEO, Brenntag SE. "Nutrition is one of the defined focus industries in the Brenntag Specialties division. This acquisition is fully in line with our M&A strategy as it accomplishes key strategic objectives: acquiring companies generating a meaningful operating EBITDA contribution as well as targets accelerating growth of our Brenntag Specialties division."
General Mills launches diabetes-friendly snack line
General Mills launched Good Measure, an allulose-sweetened snack bar line that targets consumers concerned about their blood sugar levels. The creamy nut butter bars are available in three flavors—Blueberry & Almond, Peanut & Dark Chocolate and Almond & Dark Chocolate—and feature fewer than 3 g of sugar per serving and the words "little impact on blood sugar" on the label.
Good Measure is aimed at an underserved group of consumers that cares about the nutritional quality of food and how it interacts with their blood sugar, including people with diabetes and prediabetes. "Nearly 1 in 6 adults in the U.S. have already been diagnosed with prediabetes or diabetes," said Jonathan Scearcy co-founder of the Innovation Lab at General Mills.
Deerland launches DE111.com
Deerland Probiotics & Enzymes recently launched DE111.com, a site that provides information about its DE111 probiotic, its benefits and scientific support to its partners and their end customers.
The site includes links to human clinicals, as well as introductory information about how probiotics work in the body. As a probiotic spore, DE111 is known to deliver immune and digestive health benefits across applications in supplements, foods, beverages and pet nutrition. Bacillus subtilis DE111 is, by nature, a hardy probiotic that lends itself to a wide range of manufacturing conditions and formats, including gummies, drink powder mixes, snacks and pet treats.
"Consumers want to know the story behind the product—the ingredients, how they work, and the science behind them," said Kristin Wilhoyte, director of marketing communications, Deerland Probiotics & Enzymes. "Product developers can visit DE111.com to get information on product stability, clinicals, and ideal applications. Likewise, consumers who see the logo on product packaging are led to the benefits DE111 offers, as well as the science that supports it."
Subscribe and receive the latest insights on the healthy food and beverage industry.
Join 30,000+ members. Yes, it's completely free.
You May Also Like
---