Drinking that's good for you
Drinking that's good for you
Saffron and turmeric are among the botanicals that may provide a functional boost to food and beverage.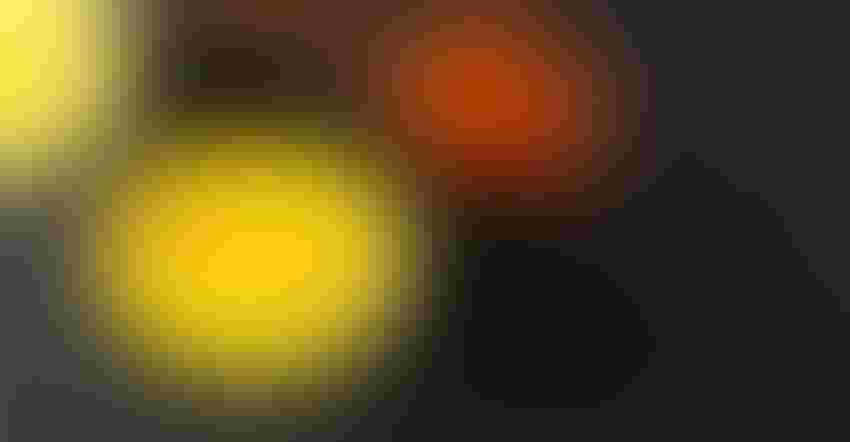 As the world takes steps to continue adapting to uncertain times, food and beverage brands are finding opportunities—and ingredients with which—to innovate.
Mintel's Global Food and Drink Trends 2021 report predicted, "In 2021 and beyond, food and drink companies will create mental and emotional well-being solutions, deliver on new value needs, and use brands to celebrate people's identities. Consumers will be looking for more functional food and drink that claim to help people focus, relax and relieve (or ideally prevent) emotional health concerns."
Clinical research is a go-to resource when considering botanicals for these functional formulations.
A 2017 study of 128 healthy adult participants who self-reported low mood—but were not diagnosed with depression—investigated the efficacy of a standardized saffron (Crocus sativus L.) extract (as affron, from Pharmactive Biotech Products) for improving mood, stress, anxiety and sleep quality.1 In the randomized, double-blind, placebo-controlled trial, participants either received affron at 28 mg/d or 22 mg/d for four weeks, or a placebo. Results indicated a significant decrease in negative mood and symptoms related to stress and anxiety at a 28 mg/d dose, with a significant difference between 28 mg/d and placebo on the Profile of Mood States (POMS) Total Mood Disturbance scale, but no treatment effect at the 22 mg/d dose. The results suggested the higher amount of affron contributed to antidepressant and anxiolytic effects in adults with mild-to-moderate depression.
Later that year, another study was conducted to examine affron's potential mood-related effects in teenagers.2 A randomized, double-blind, placebo-controlled study of 68 youth ages 12-16 administered affron or placebo for eight weeks. The affron group indicated improved anxiety and depressive symptoms with mild-to-moderate symptoms, from the perspective of the adolescent.
Saffron ingredients are increasingly popular with formulators and can be found in gummies and powders but are especially popular in teas. A search for #SaffronTea on Instagram returned over 36,000 posts. However, not all saffron extracts are equal, so it is imperative to purchase clean, sustainably sourced, top-quality pure saffron to ensure effectiveness.
Nootropic botanicals added to the mix
In recent years, science has shown turmeric (Curcuma longa) contains bioactive compounds called curcuminoids—such as curcumin—which have various medicinal properties.3
In 2020, a study was conducted on a combination of iron and bioavailable curcumin (as HydroCurc, from Pharmako Biotechnologies).4 In the six-week, double-blind, placebo-controlled, randomized study of 155 healthy adults (ages 18-40), co-administration of HydroCurc with 18 mg elemental iron for 42 days was shown to increase serum BDNF levels.
BDNF is a critical neuroprotein that plays a structural role in the brain and nervous system to help support normal brain function. Acting almost as "fertilizer" for the brain, BDNF helps keep billions of neurons (aka brain cells) flourishing and strong. When BDNF is released, it flips the switch on a series of genes that grow brand-new brain cells and pathways. BDNF also strengthens existing neurons, as well as maintaining mental alertness and improving memory.
Curcumin itself has many potential benefits but is limited due to its hydrophobic nature. HydroCurc overcomes the functional challenges of curcumin by using LipiSperse, a patented dispersion technology. This bioavailable curcumin is available in ready-to-mix (RTM) powders, effervescent tablets, functional beverages and drinks. #TurmericTea has been tagged over 43,000 times on Instagram.
This excerpt was taken from a longer feature, "The power of a 'stiff' drink," in the "Innovation in healthy beverages" digital magazine. To read the article in its entirety, as well as related content, click the link.
Maggie McNamara is the marketing director for Gencor. She is a veteran brand and marketing strategist who has worked with multimillion-dollar companies to grow their brand value and increase market share. After spending over a decade working with companies like BMW, P&G, Bavaria Brau, Jacuzzi and Silicon Graphics, McNamara ran a successful marketing agency and a growing a clothing line. She holds a bachelor's degree in communications and multimedia, an honors degree in marketing communication and a master's in organizational communications from the University of Johannesburg, South Africa.
References
1 Kell G et al. "affron a novel saffron extract (Crocus sativus L.) improves mood in healthy adults over 4 weeks in a double-blind, parallel, randomized, placebo-controlled clinical trial." Complement Ther Med. 2017;33:58-64.
2 Lopresti AL et al. "affron, a standardised extract from saffron (Crocus sativus L.) for the treatment of youth anxiety and depressive symptoms: A randomised, double-blind, placebo-controlled study." J Affect Disord. 2018;232:349-357.
3 Nagpal M and Sood S. "Role of curcumin in systemic and oral health: An overview." J Nat Sci Biol Med. 2013;4(1):3-7.
4 Lorinczova TH et al. "Co-Administration of Iron and a Bioavailable Curcumin Supplement Increases Serum BDNF Levels in Healthy Adults." Antioxidants (Basel). 2020;9(8):645.
Subscribe and receive the latest insights on the healthy food and beverage industry.
Join 30,000+ members. Yes, it's completely free.
You May Also Like
---