Emulsion stabilizers may be the secret to crafting appealing beverages
Emulsion stabilizers may be the secret to crafting appealing beverages
Emulsion stabilizers play an integral role in creating beverages that can withstand harsh storage and transportation conditions, among many other things.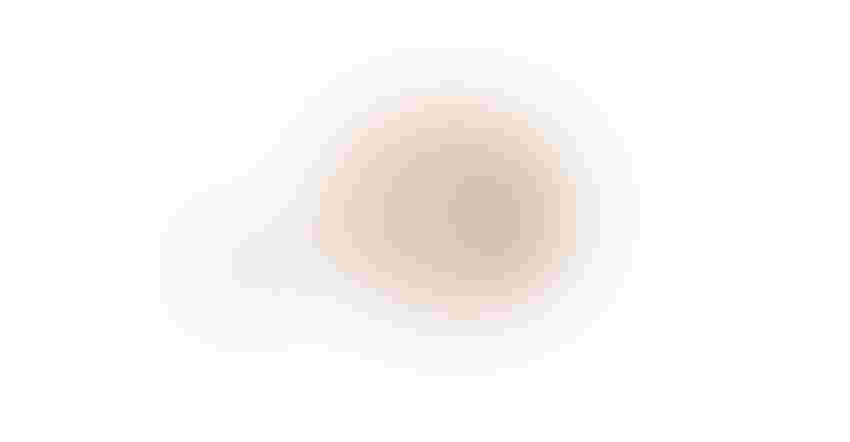 Ever wonder what goes into creating the perfect, delicious beverage? One might not realize, but emulsion stabilizers are an important part of the process. Emulsion stabilizers are commonly used in the beverage industry to improve product stability, extend shelf life and enhance flavor.
Historically, these ingredients have been used since ancient times for the preservation of food and other products. Today, they play an important role in creating stable, delicious beverages that can withstand harsh storage and transportation conditions.
Demand for emulsion stabilizers is on the rise due to surging production of carbonated soft drinks, alcoholic beverages, energy drinks and ready-to-drink (RTD) beverages. Consumers are looking for innovative textures and flavors, which can be achieved through the use of emulsion stabilizers such as gum acacia (Acacia senegal) and xanthan gum.
The global emulsion stabilizer for beverages market was valued at $1.5 billion in 2023 and is expected to grow at an annual compound growth rate (CAGR) of 4.8% to reach an expected valuation of $ 2.4 billion by 2033, according to market research firm Fact.MR.
Fizz with a twist: Gum acacia takes carbonated soft drinks to a new level
Demand for gum acacia to make carbonated soft drinks is on the rise, which is primarily attributed to its health benefits as a soluble dietary fiber. For example, in January 2021, fast-moving consumer goods (FMCG) company CavinKare introduced a new range of packaged drinks to expand its offerings. The fruit-based, carbonated drinks contain vitamin D, vitamin A and zinc, and are available in four flours: Joozy Cola, Chillout, Runge and Fremon.
Emulsion stabilizers: Paving the way for diverse beverages
Modern consumers' tastes have evolved significantly, and they expect unique textures and flavors in their beverages. Emulsion stabilizers are used to create these variations, allowing manufacturers to meet the growing demand for new products.
The use of emulsion stabilizers in beverages allows producers to create innovative flavor combinations and textures that Millennial consumers find attractive. This results in the development of a wide range of options for producers and consumers alike.
In May 2022, Kin Euphorics, a nonalcoholic drinks and spirits brand, expanded its portfolio of beverages with an aphrodisiac-infused and mood-boosting flavor named Kin Bloom. The company said the new addition fuses rosemary citrus, barrel oak and summer strawberry to create a sugar- and caffeine-free beverage.
Are RTD beverages transforming convenience?
Millennials are increasingly opting for convenience when it comes to beverages, which has led to a surging popularity of RTD beverages such as canned coffee and tea. These beverages offer consumers an easy and convenient way to enjoy their favorite drinks on the go. Manufacturers have also responded by creating innovative flavors and textures to satisfy this growing demand.
In April 2022, Italian coffee manufacturer Lavazza unveiled RTD coffee in the United States, which is available in four flavors: Double Shot Cold Brew with Oat Milk, Classic Cold Brew, Cappuccino Cold Brew with Milk and Nitro Cold Brew.
Opportunities for emulsion stabilizers in sports and energy drinks
Sports and energy drinks have also become increasingly popular among athletes and active individuals due to their ability to hydrate and replenish energy levels. In the United States, energy drinks are the second most common dietary supplement used by young people, according to scientific research, with almost one-third (30%) consuming these drinks daily.
When used in beverages, emulsifiers can keep ingredients suspended evenly throughout the drink and ensure flavors don't change over time. They can also prevent drinks from forming a layer of foam when poured into glasses.
PepsiCo India introduced a quirky campaign, "Engery Bole Toh Sting," for its energy drink Sting. The television commercial featured Bollywood actor Akshay Kumar, who served as brand ambassador. The campaign enabled the organization to broaden its presence.
Emulsion stabilizers in Asia
Asia Pacific is the world's largest producer and consumer of emulsifiers, according to market research firm Grand View Research. The region is anticipated to experience a significant surge in terms of demand in the forthcoming decade, owing to increased health awareness.
The future of emulsion stabilizers
Demand for emulsion stabilizers in the beverage industry is expected to  flourish over the next 10 years. As Millennial palates evolve and demand innovation, manufacturers should search for novel ways to create more appealing products.
To stay ahead of the competition, manufacturers should focus more on providing high-quality emulsion stabilizers that can be used for a wide range of applications.
Shambhu Nath Ja is the associate vice president of market research consultancy Fact.MR.
Subscribe and receive the latest insights on the healthy food and beverage industry.
Join 30,000+ members. Yes, it's completely free.
You May Also Like
---