Experts advise on how to avoid avocado oil fraud
Experts advise on how to avoid avocado oil fraud
With nearly 70% of private label avocado oils tested reported to be mixed with other oils or rancid, an international standard development organization is in the process of establishing standards. Here, industry insiders offer formulators valuable tips on how to keep their products authentic.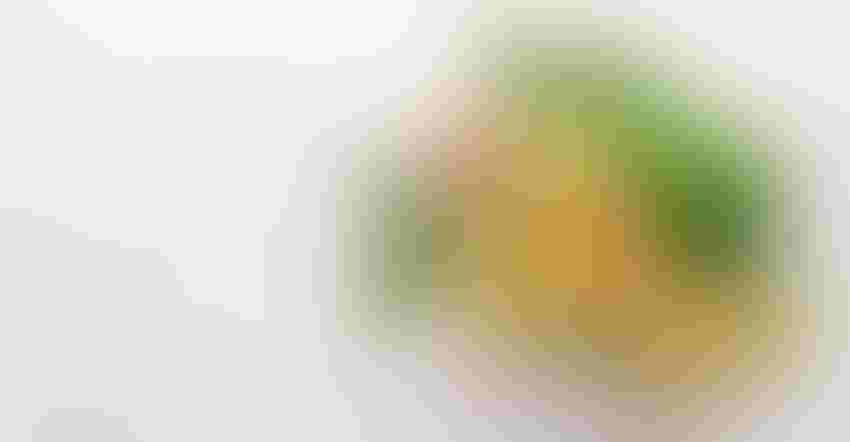 Avocado oil joins the fraudulent food list as researchers at UC Davis recently discovered gross impurities. The study, set to appear in the October 2023 issue of Food Control, revealed that nearly 70% of private label avocado oils tested were mixed with other oils or rancid. Of the 36 oils evaluated, only 31% of the samples tested pure and 36% met quality standards.
The subject oils were purchased from 19 stores across the United States and Canada. Prices ranged from high end to low. "In this study with private labels, cheaper oil had a higher percentage of adulterations," said Selina Wang, co-author and associate professor of cooperative extension in the department of food science and technology at UC Davis.
A similar study was conducted in 2020. "In our first market study, we didn't see a correlation between retail cost and the quality of the oil," Wang continued. "We didn't see the 100% soybean adulteration in the more recent study, compared to the first market study. We saw both high oleic sunflower and high oleic safflower as common adulterants in both studies."
FDA considers economically motivated adulteration (EMA) when a component is intentionally left out, taken out or a valuable part of the food is substituted. "EMA also occurs when someone adds a substance to a food to make it appear better or of greater value," Wang said. "For example, when manufacturers add a cheaper vegetable oil to an expensive olive oil but sell the product as 100% olive oil, they are cheating their customers." Common examples of foods that are subject to fraud are honey, maple syrup and olive oil.
Unlike the clarity surrounding olive oil, avocado oil standards have not been defined. "Olive oil producers and merchants have labored for decades to develop tests for the authenticity of olive oil, resulting in a broad range of internationally accepted tests," said Tiffanie West, director of technical services at American Oil Chemists' Society (AOCS). "These tests include advanced chemistry analysis. In comparison, avocado oil testing is still in its infancy."
The international standard development organization, CODEX Alimentarius, formed by World Health Organization (WHO) and Food and Agriculture Association (FAO), is in the process of establishing standards (Codex Alimentarius Commission, 2021a), "however, this process takes time and the standards for refined avocado oil are still being finalized, while a separate set of standards for virgin/extra virgin will likely need to be further developed," the authors wrote.
West brought up other considerations. "Even basic questions on whether extra-virgin avocado oil should be prepared by pressing just the green mesocarp eaten in salads; pressing the avocado mesocarp and skin; or pressing whole avocados, including the skin and pit, are still being hotly debated internationally," she said. "Working with AOCS expert members represented by government, academia and industry, the AOCS Avocado Oil Expert Panel meets biannually to discuss regulatory standards, method development opportunities and characterization, including potential adulteration components. Avocado oil is complex, and AOCS is continuing to identify opportunities to understand the impact of avocado oil quality around the globe."
The problem, according to West, is that avocado oil is easily adulterated with cheap oils, which she said is a crime that is easy to commit in the current absence of international definitions and standards of reference. 
Private label oils are most subject to adulteration because of the number of steps and parties involved. Avocados may be processed into oil in one place, refined somewhere else and then bottled at another location. The potential for adulteration occurs at each of these steps. Wang recommends buyers visit the suppliers whenever possible, test the oil by a third-party lab, know what pure oil looks like chemically and know what good-quality oil tastes like.  
Quality issues can occur at different stages of processing. Wang pointed out that in unrefined oil, rancidity may occur during oil extraction from avocados. "If refined, rancidity flavor compounds are removed during refining, so rancidity in the oil would occur during oil storage (bulk or after bottling)," she explained. "This is similar to what we saw in olive oil a decade ago." Although their flavor profiles differ, she noted that refined olive oil and refined avocado oil are both mild in flavor, have similar fatty acid profiles and shelf life.
"I'm confident, together with industry members and regulators, we can help consumers and honest producers to be better protected from fraudulent products and compete in a fair market," Wang said.
Cindy Hazen has more than 25 years of experience developing seasonings, dry blends, beverages and more. Today, when not writing or consulting, she expands her knowledge of food safety as a food safety officer for a Memphis-based produce distributor.
Subscribe and receive the latest insights on the healthy food and beverage industry.
Join 30,000+ members. Yes, it's completely free.
You May Also Like
---