Fiber: Innovating with a foundational ingredient
Fiber: Innovating with a foundational ingredient
With a variety of different diets that people have adapted, one thing rings true of all. Fiber is the functional ingredient that is necessary to help achieve a healthier lifestyle.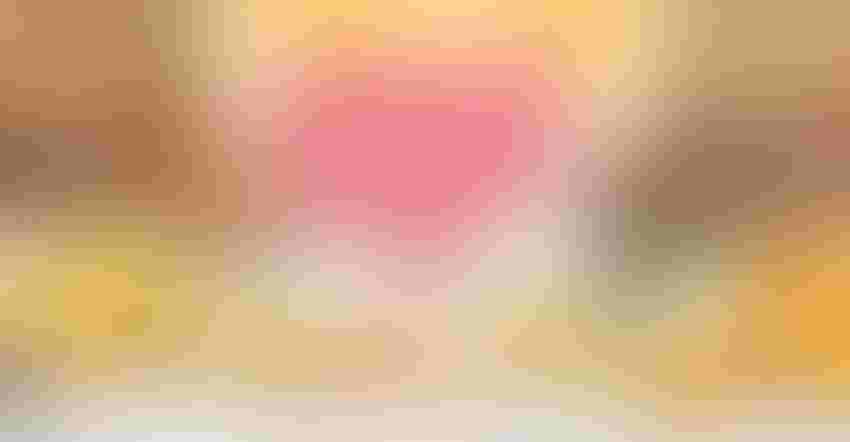 The defining characteristic of a trend is that its popularity ebbs and flows.
Low fat. High protein. Keto friendly. Candy flavors. Global flavors. They've all had their day in the sun as influences in the food and beverage market. That's why it's difficult to classify fiber as a trend.
"Fiber is an overall necessity when looking to achieve a healthier lifestyle," said Kyle Krause, product manager of functional fibers and carbohydrates for North America at BENEO Inc. "Other trends may emerge and gain notoriety, but fiber still remains a basic necessity for health and well-being, and thus will always be a 'trend.'"
That said, fiber does appeal to today's consumers for a range of reasons. Giacomo Cattaneo, global director at EverGrain Ingredients, said fiber benefits are being considered a value-add when other diet and nutrition trends tend to be about taking something away: sugar, calories, fats and carbs, to name a few. Added fiber also tends to work in tandem with various trending claims, whether it's added protein, low sugar or meeting daily needs for fruits and vegetables.
Fiber's status as a solid-performing mainstay ingredient is supported by data from SPINS, which found that sales of high-fiber products (boasting at least 5 grams per serving) held steady in the 52 weeks ending Feb. 20, 2022, rising just 0.5%. Fiber has managed to maintain its status as a foundational ingredient, partially thanks to that fact that Americans link a healthy diet with living a healthy life, even as they struggle to eat enough fruits and vegetables. According to an article from the American Society for Nutrition, just 7% of adults meet fiber recommendations, and this isn't lost on consumers.
Proprietary ADM research indicated fiber is the No. 1 ingredient people seek out in foods and beverages, and a whopping 56% of consumers are adding or increasing fiber in their diets.
Mintel Director of Innovation and Insight Lynn Dornblaser noted consumers don't tend to say that they're looking specifically for fiber and they're certainly not seeking out specific sources either. Instead, they tend to look for a benefit; as a result, when gauging fiber's popularity, experts often examine which of fiber's health and formulation benefits are most appealing at the moment. For example, fiber can be used for digestive health, weight management, blood glucose management or bone health; diet-wise, it can help meet low-carb or low-sugar trends. Indeed, fiber's versatility and mainstream appeal allow it to fit squarely within a variety of trends and enhance a product's attractiveness in the market.
Currently, consumers are beginning to understand that a healthy gut can yield body-wide benefits, from better mood and sleep to a healthier heart and boosted immunity (which became especially attractive during the height of the Covid-19 pandemic). In fact, ADM research showed 58% of global consumers are aware of the potential roles gut bacteria may have on aspects of health. The result is a renewed interest in fiber's gut health benefits.
"The surge of popularity and focus on gut health has undoubtedly made fiber a much sexier claim for the average consumer, compared to some of the old language that was associated with it, such as regularity," Cattaneo explained. "Gut health and, by association, fiber, have risen in popularity as strong signals for holistic well-being, as more and more people live out the maxim, 'you are what you eat.'"
Focus on gut
As interest in the gut microbiome grows, so too does the role fiber can play in maintaining digestive health. Internal Mintel data showed 47% of consumers said a desired health claim they're looking for is better digestion, and proprietary research from Tate & Lyle confirmed that many consumers eat and drink fiber-rich products because they feel the ingredient provides digestive health benefits, including improved satiety and regularity. "Many consumers see fiber as a key part of nutritious and purposeful eating to support the gut microbiome," shared ADM Fiber Director Deanne Dick, which explains why ADM research showed the combination of fiber with gut or digestive health claims was ranked in the top five most appealing ingredient and benefit combinations for consumers.
Still, there's room for growth here, as the rise in gut health claims on the shelf has also led to many consumers equating gut health solely with probiotics, Cattaneo said. "Many consumers are already familiar with probiotics, which are good bacteria that fight off bad bacteria in the gut and help establish a healthy microbiome," added Hannah Ackermann, registered dietician and senior manager of content strategy at Comet Bio. This is good news for brands that only have to make one additional connection for consumers—prebiotic fibers act as food for these friendly bacteria.
That's why EverGrain encourages its customers to include a multitude of gut heath ingredients in one product. First, as Cattaneo pointed out, this approach can reduce the risk of overdosing certain fibers that may lead to discomfort, irritable bowel syndrome (IBS) or bloating. Thom King, CEO of ICON Foods, added, "blending fibers can deliver better results particularly when it comes to GI [gastrointestinal] impact," since a variety of fibers will feed a variety of bacteria.
Editor's note: This article is an excerpt from a longer feature in the "Functional fiber gets friendlier" digital magazine. Click the link to read it in its entirety, along with related content.
 Melissa Kvidahl Reilly (melissakvidahl.com) is a freelance writer with more than a decade of experience covering the natural products industry, from food and beverage to personal care, from research developments to market trends. Her work appears in a number of industry publications, including Natural Products Insider, Food & Beverage Insider, Natural Foods Merchandiser, Delicious Living and more. She lives and writes in New Jersey.
Subscribe and receive the latest insights on the healthy food and beverage industry.
Join 30,000+ members. Yes, it's completely free.
You May Also Like
---