Herbs and spices may have blood-pressure benefits
Herbs and spices may have blood-pressure benefits
Diets high in herbs and spices may provide blood-pressure regulating benefits, according to a recent study.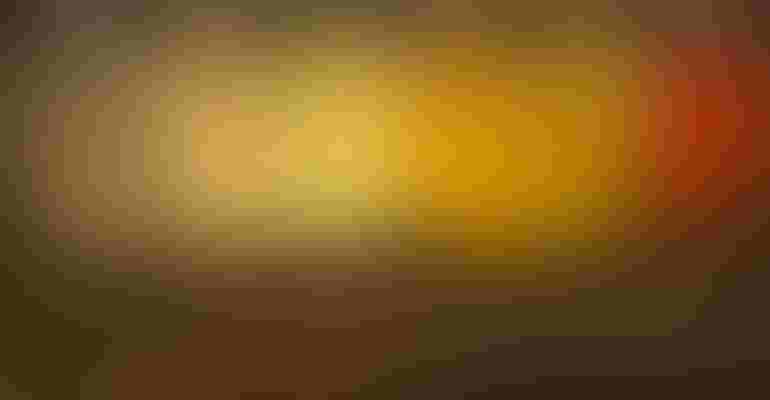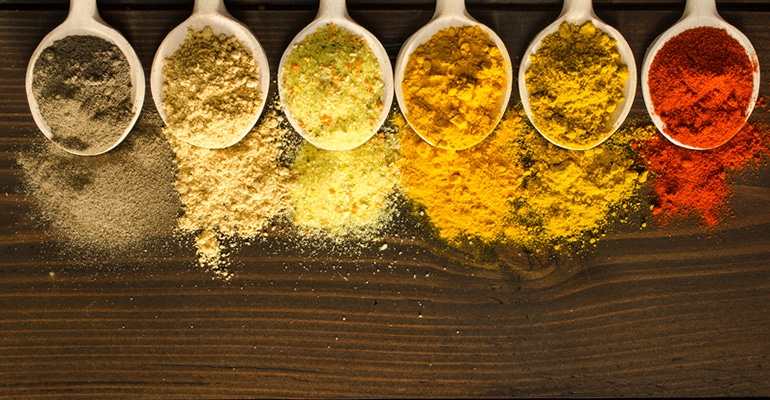 Herbs and spices have always been essential in food. Not only do they provide flavor, but in some cases can also help preserve and enhance food. As it turns out, that may not be all they are good for; a recent study published in the American Journal of Clinical Nutrition indicated herbs and spices, "at a relatively high culinary dosage," may provide blood-pressure regulating benefits in some consumers (2021;, nqab291).
The study examined 71 individuals aged 35-70 years old, all of whom had one or more risk factors for cardiovascular disease and were overweight or obese. Participants were instructed to fast for 12 hours, after which certain baseline measurements were taken, including height, weight, waist circumference, a fasting blood sample, and vascular testing, which included central and peripheral blood pressure and arterial stiffness measurements. In addition, all participants wore a blood pressure monitoring device for 24 hours.
The participants were then divided randomly into three groups: a low-spice diet (0.5 g of herbs and spices), a medium-spice diet (3.3 g) and a high-spice diet (6.6 g). In total, 24 herbs and spices were involved in the diet, including cinnamon, turmeric, and oregano. Participants followed these diets for 4 weeks, with a two-week break in between. After each diet period, measurements were once again taken.
The results indicated a high-spice diet tended to "improve 24-hour blood pressure readings" compared to low- and medium-spice diets. While the researchers did not indicate any difference between the groups related to low-density lipoprotein cholesterol, clinic-measured blood pressure, markers of glycemia, vascular function, or oxidative stress, they did note that blood pressure is "a stronger predictor of all-cause and CVD mortality."
"In the whole cohort the [high-spice diet] lowered 24-h systolic and diastolic blood pressure by a margin likely to confer clinical benefit (−1.6–1.9/−1.3 mm Hg) compared with the other test diets," the researchers concluded. "Based on data from a registry-based, multicenter Spanish cohort, the reduction in 24-h systolic blood pressure that we observed is associated with an ∼5% reduction in cardiovascular mortality risk. In conclusion, incorporation of a relatively high culinary dosage of mixed herbs and spices into a U.S.-style dietary pattern tended to improve 24-h blood pressure compared with lower intakes after 4 [weeks] in adults at elevated risk of cardiometabolic diseases."
These results should be welcomed news for many consumers. With the COVID-19 pandemic limiting both travel and dining occasions in restaurants, more consumers are cooking their own meals and experimenting with flavors they may not normally cook with. The idea of traveling with one's palate has been a growing trend over the last 18-24 months, which naturally includes experimenting with flavors—courtesy of herbs and spices—many consumers may not ordinarily try. For consumers looking to broaden their culinary repertoire, knowing the benefits of ding so may extend beyond flavor should only keep this trend going into 2022 and beyond.
Subscribe and receive the latest insights on the healthy food and beverage industry.
Join 30,000+ members. Yes, it's completely free.
You May Also Like
---