Iron, calcium among essential minerals for mother and baby
Iron, calcium among essential minerals for mother and baby
Pregnant and nursing mothers have unique nutritional requirements to help feed the needs of themselves and their babies.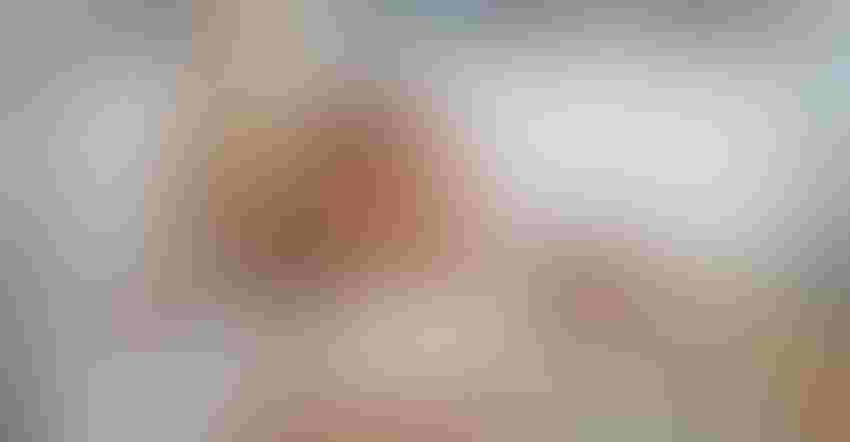 It should come as no surprise that the maternal nutritional status of essential nutrients can affect the mother and pregnancy outcomes. With some nutrients, maternal consumption can also have a postnatal effect on the infant. Thus, adequate maternal dietary consumption is key to providing optimal infant nutrition and subsequent development and growth.
During pregnancy, the National Institutes of Health (NIH) notes daily iron requirements are higher than that of a comparable non-pregnant female. The primary reason for this increase in iron needs is to support the growth and oxygenation of the maternal support tissues and the growing fetal tissues, per an Institute of Medicine (IOM) publication. In a recent analysis of NHANES data sets, iron deficiency was prevalent in 16.3% of pregnant females, and iron deficiency anemia was found 2.6% of pregnant females in the U.S.1 In China, 19.8% of women had iron deficiency and 13.9% had iron deficiency anemia.2 Iron deficiency in pregnant women can increase the risk for preeclampsia and fetal membrane rupture.3
Calcium is essential for many functions in the body but is primarily known for mineralization of the bones. A review article on calcium in pregnancy indicated the maternal body undergoes several changes to supply the growing fetus sufficient calcium for its needs.4 The review noted chronic low calcium intake can increase the risk for gestational complications, such as preeclampsia and preterm delivery. The fetal calcium needs are prioritized over the maternal needs. The mother will supply the needs for the fetal tissues through increasing maternal intestinal absorptive capability from dietary sources of calcium, and by bone mineral resorption from her skeleton if insufficient calcium is absorbed from dietary sources. This bone remodeling can be short term or—depending on intake and level of bone remodeling—can lead to a more permanent condition of osteoporosis.
The above was excerpted from an article in the Children and toddler nutrition: Winning strategies to feed the future – digital magazine.Click the link to access the full version.
Stephen Ashmead, MBA, is a senior fellow for Balchem Corp. His area of specialty is in mineral amino acid chelates and their functions.
References
1 Gupta PM et al. "Iron status of toddlers, nonpregnant females, and pregnant females in the United States." Am J Clin Nutr. 2017;106(suppl):1640S.
2 Tan J et al. "Prevalence of anemia and iron deficiency anemia in Chinese pregnant women (IRON WOMEN): a national cross-sectional survey." BMC Pregnancy Childbirth. 2020;20:670.
3 Grzeszczak k, Kwiatkowski S, Kosik-Bogacka D. "The role of Fe, Zn, and Cu in pregnancy." Biomolecules. 2020;10:1176.
4 Hacker An, Fung EB, King JC. "Role of calcium during pregnancy: maternal and fetal needs." Nutr Rev. 2012;70(7):397.
Subscribe and receive the latest insights on the healthy food and beverage industry.
Join 30,000+ members. Yes, it's completely free.
You May Also Like
---