Plant-based proteins could be key in solving environmental issues
Plant-based proteins could be key in solving environmental issues
More than three-quarters of global consumers take sustainability into account when purchasing foods and beverages, prompting them to make healthier decisions and turn to dairy and meat alternatives. An expert from EverGrain Ingredients breaks down a new study by the company.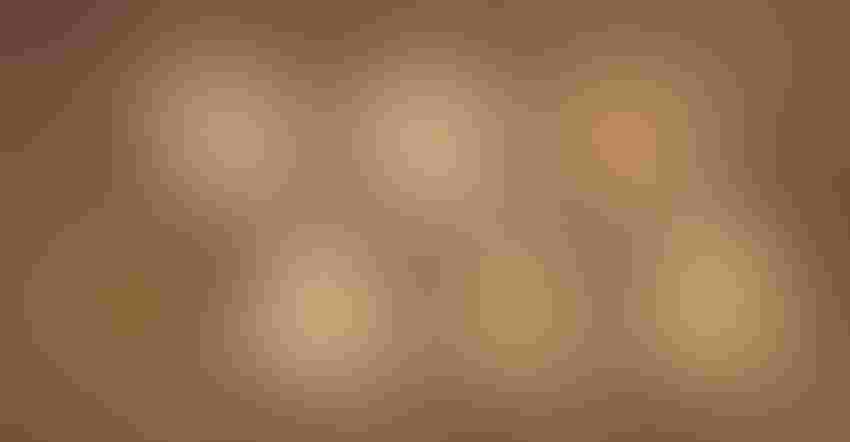 There is a growing global movement when it comes to taking sustainability into account on routine food and beverage purchase. In fact, a proprietary global insights study conducted by EverGrain Ingredients, a sustainable ingredient scale-up transforming brewers' spent grain into upcycled barley protein, shows that 85% of people from all over the world said it's important to them that their everyday decisions help the environment. Respondents indicated a strong preference for products that reduce waste in food systems, contain sustainably sourced ingredients or leave a smaller ecological footprint than other available options.
Similarly, a growing number of people are placing higher importance on personal and family health. Consumers are becoming more educated on the risks of long-term red meat and processed meat consumption, prompting a switch from animal-based to plant-based proteins. The explosive growth in meat and dairy alternatives are indicative of both changing attitudes toward protein sources and the rapidly growing number of plant-based options available to consumers.
While it's likely that animal-derived proteins will always be around in one way or another, some of the newest plant-based protein ingredients are giving them a run for their money. In contrast, those plant protein sources available to formulators in relative abundance over the last decade, like soy or pea protein, presented significant formulation challenges such as earthy, vegetal off-tastes and gritty textures, especially at higher inclusion levels.
Using soy or pea, even in combination, plant protein beverage formulators are all too familiar with the struggle to surpass 10 grams of protein per serving. At dosages of 15 grams and higher, gelling and thickening over time becomes prohibitive to a great consumer experience, limiting plant protein beverages' ability to win in the competitive, whey-dominated protein drink space.
With demand rising for clean label and all-natural foods and beverages, masking off notes and solving gelling and thickening issues by using artificial additives with unfamiliar names is becoming less and less acceptable for brands and their customers alike. To this end, an emerging wave of soluble plant proteins are welcomed by formulators willing to explore opportunities to incorporate new protein sources, especially as they present a pathway to disrupt not just the plant-based, but animal-based protein drink space with superior taste, great nutrition value and unprecedented sustainability credentials.
One such example is an upcycled barley and rice blend that has recently become available in scaled quantities for commercial production and offers several functional advantages: It maintains impressively high solubility at all pH levels and features a light, roasted flavor profile that does not need to be masked or excessively sweetened. Furthermore, when other popular plant protein sources like pea are added to the mix, this protein blend option can truly rival dairy—providing solutions to many sensory challenges and allowing for an optimal amino acid profile in finished products. In taste tests, a blend made from upcycled barley, rice and pea protein was favored 10-to-1 by sports nutrition consumers to market alternatives made from pea.
These kinds of blends work exceptionally well in dairy alternatives like plant-based milk, creamer and ice cream—areas where replacing dairy has been difficult. Beyond these dairy categories, plant protein blends are also seeing success in performance nutrition applications like ready-to-mix (RTM) shakes and protein-fortified coffees, teas and bars.
Plant protein sources also present formulators and brand managers the opportunity to tell an authentic sustainability narrative that sets it miles apart from dairy-based sources. Formulators now have access to plant protein ingredients that are Upcycled Certified and Non-GMO Project Verified, enabling dairy free brands to deliver a one-two punch of functional versatility and unmatched sustainability.
Given the market opportunity at hand and challenges of formulating with plant proteins, today formulators are poised to create foods and beverages that accelerate consumer adoption of plant-based meat and dairy alternatives in a way that perhaps couldn't have been imagined a decade ago. With a newly minted set of plant protein options to replace animal-based ingredients in countless applications, these groundbreaking ingredients—from upcycled barley to air—open new possibilities for protein fortification with a sustainability narrative that speaks to consumers' values. For today's health-minded, environmentally conscious consumers, plant protein blends are the opportunity to bring sustainability, nutrition and functionality together to create irresistible food and beverage experiences.
Jacqueline Hochreiter is a passionate, business-centric professional currently leading global sustainability and marketing activities for EverGrain Ingredients, an impact-driven organization focused on upcycled barley ingredients. Jacqueline began work at the world's largest brewer, AB InBev, on a graduate program, taking on projects across the value chain. Prior to EverGrain, Jacqueline held different positions within sales and sales strategy, new business development, corporate communications and procurement sustainability in Stockholm, New York, Brussels and London.
Subscribe and receive the latest insights on the healthy food and beverage industry.
Join 30,000+ members. Yes, it's completely free.
You May Also Like
---