Study highlights egg powder's potential to combat malnutrition in children
Study highlights egg powder's potential to combat malnutrition in children
Spray-dried egg powder maintains nutrition similar to a whole egg, making it a viable option for tackling malnutrition in children, a new study contends.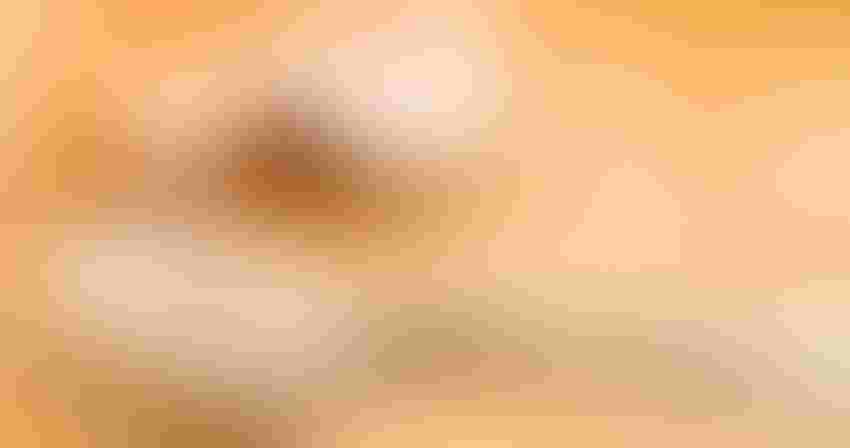 Malnutrition makes children more susceptible to common infections and less likely to recover from them. It's no surprise, then, that nearly half of the deaths of children under age 5 can be attributed to malnutrition, according to UNICEF.
Wasting, when children are too thin, and stunted growth are among the most severe forms of child malnutrition—affecting 45.4 million and 149.2 million children under 5, respectively, in 2020.
Children most affected by malnutrition often live in remote regions that lack access to a range of foods needed to supply the vitamins and minerals that are essential for growth and development. That means nutritional solutions must be easy to distribute, shelf-stable for long periods and affordable.
Spray-dried egg powder may be that solution, per findings of a new study (Front Nutr. 2022. DOI: 10.3389/fnut.2022.984715).
Whole eggs are nutrient powerhouses that contain fat-soluble vitamins, high-quality protein, phospholipids and choline. Whole eggs, however, are fragile, susceptible to microbial spoilage, require ample store space and carry a higher risk of salmonella. Not to mention, eggs are often scarce in regions where adequate nutrition is hard to come by.
"Particularly in areas where malnutrition is part of everyday life, availability and affordability of eggs is severely limited, with only two eggs monthly per person," authors of the study, published in Frontiers in Nutrition, wrote.
Spray-dried powdered eggs have a longer shelf life, less weight and volume, and greater concentration of nutrients. But are they nutritionally equivalent to whole eggs? That's what researchers set out to uncover.
"Little knowledge of how this process actually affects the eggs' entire nutrient profile exists," they wrote. "This obviously represents a major knowledge gap regarding the use of spray-dried eggs as nutritional supplement."
To determine whether spray-dried eggs could bridge the nutritional gap, the researchers analyzed the quality and safety of commercially produced pasteurized whole eggs and their respective spray-dried egg powder, looking at whether nutrients such as vitamins A, D and E and unsaturated fatty acids were preserved. They also monitored potential toxicants, such as non-essential trace elements.
The results showed the total fat content, essential amino acid content, carotenoids, and vitamin E and vitamin B12 concentrations were maintained with little or no loss in the spray-dried eggs. Vitamin A, however, levels decreased by 14%, and the amount of omega-6 and omega-3 fatty acids decreased by an average of 39% and 61%, respectively.
Despite this, daily intake of spray-dried egg powder equivalent to one medium-sized egg provides 100% of the daily recommended amount of vitamin E, 24% of vitamin A, 61% of selenium and 22% of zinc for children.
"In conclusion, even though a dry weight comparison favors supplementation with pasteurized whole eggs, our results demonstrate a high potential for spray-dried eggs as nutritional supplement," researchers wrote. "However, the spray-drying process should be optimized toward higher retentions of unsaturated fatty acids and retinol."
Subscribe and receive the latest insights on the healthy food and beverage industry.
Join 30,000+ members. Yes, it's completely free.
You May Also Like
---