Upcycled citrus adds texture, flavor to food and beverage products
Upcycled citrus adds texture, flavor to food and beverage products
Various food byproducts are upcycled to create new inventions, such as fibrous plant materials that can enhance flavor profiles of food and beverages.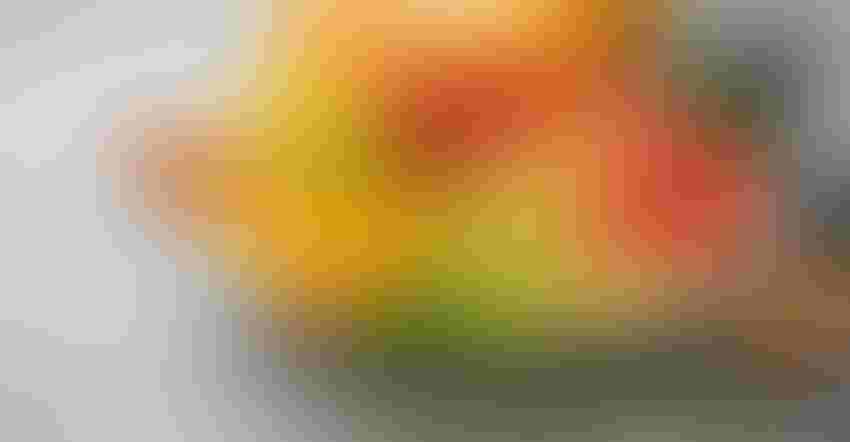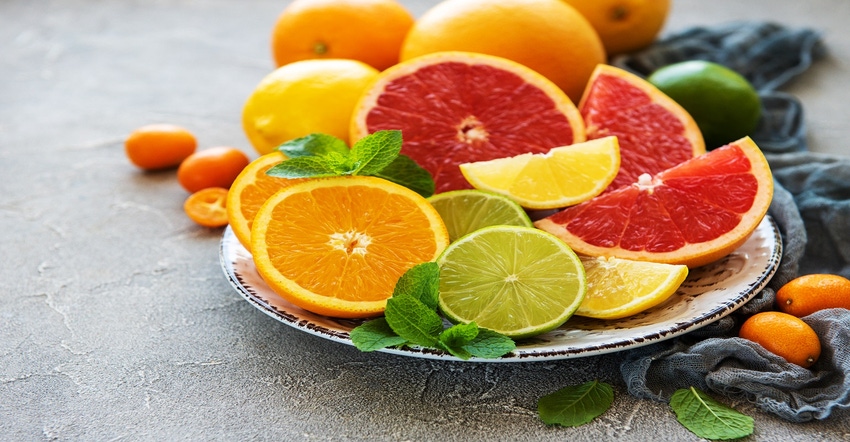 While ingredient prices and shortages continue to challenge the food industry, sustainability is an emerging theme triggering many companies' initiatives. For instance, food ingredient companies aim to improve their sustainability program, which typically entails raw material selection, process technology and applications.
Though sustainability focuses on minimizing environmental impact, health and wellness also play a role. Today, consumers are correlating health problems with eating unhealthy foods. As a result, they are seeking healthier options. Therefore, the market demands more sustainably produced food ingredients that also improve the food's nutritional content.
One emerging trend, upcycling, entails recycling or transforming food byproducts into value-added material. In the past, companies used this to maximize their profits. Today, upcycling is part of the sustainability equation.
The utilization of fibrous plant materials that would otherwise be discarded, for example, helps improve sustainability in addition to providing more natural ingredient options for the food industry. Historically, byproducts from food processes were deemed unused waste due to their undesirable taste and/or texture. Today, however, companies can invent new products and process technologies that convert fibrous plant raw materials into value-added food ingredients, such as citrus fiber, that provide improved taste and texture.
At the same time, environmental awareness is an important aspect of any newly developed food technology. Companies like Fiberstar closely consider the environment when selecting fibrous byproducts produced from citrus juice operations. This also includes the process technology used to make a natural citrus fiber.
Juice companies that produce citrus byproducts also benefit from working with companies that turn their byproduct into value-added ingredients. By recycling and increasing utilization of agricultural residues and food processing byproducts, there is a reduction of product losses and waste. As a result, it is profitable for both economic and ecological reasons.
Another trend involves using clean and efficient processes to create value-added ingredients. Not all citrus fiber companies can check those boxes when working with citrus byproducts. Fiberstar's process is free from chemical treatments and uses very little water. This method produces the natural citrus fiber ingredient through a mechanical process, which increases the surface area of the fiber to naturally enhance its functional properties.
Not all citrus fibers are created equal, however. The citrus fiber's holistic composition of both insoluble and soluble fiber (in the form of pectin) is what provides the various functionalities, including water holding, emulsification and gelling. Because of this, food manufacturers can currently replace synthetic or unsustainable ingredients in their formulas.
This natural food ingredient's labeling options include citrus fiber, dried citrus pulp or citrus flour. Due to this, citrus fiber also cleans up label declarations by not only shortening ingredient lists, but also by creating a healthier image because of its fiber content. Example food applications include replacing synthetic ingredients in plant-based foods, processed meats, bakery, dairy and sauces.
Citrus fiber not only cleans up labels, but also improves the nutritional profile of foods thanks to its functional benefits. The water holding and emulsification properties, for example, can reduce the caloric density and fat content of foods while maintaining desirable organoleptic properties. This is key since many reduced-fat foods like baked goods and dairy products tend to have compromised taste and texture. This creates an opportunity for citrus fiber to improve the texture and creaminess of these types of foods while contributing dietary fiber.
The organic status also strengthens sustainability. Certifying food ingredients as USDA organic is another avenue for citrus fiber suppliers to further support the cause. The organic program protects the environment by setting standards for growing, processing and handling of food, which align with sustainable practices.
Brock Lundberg, Ph.D., is the chief science officer at Fiberstar Inc. His master's thesis and dissertation topics included development of process technology used for creating functionality from natural plant materials, including citrus fiber, which became the foundation used to create and understand Fiberstar's Citri-Fi products.
Subscribe and receive the latest insights on the healthy food and beverage industry.
Join 30,000+ members. Yes, it's completely free.
You May Also Like
---