Worst drought in a millennium creates tomato shortage
Worst drought in a millennium creates tomato shortage
Historically hot, dry weather in California's tomato growing regions has reduced supply and driven up cost.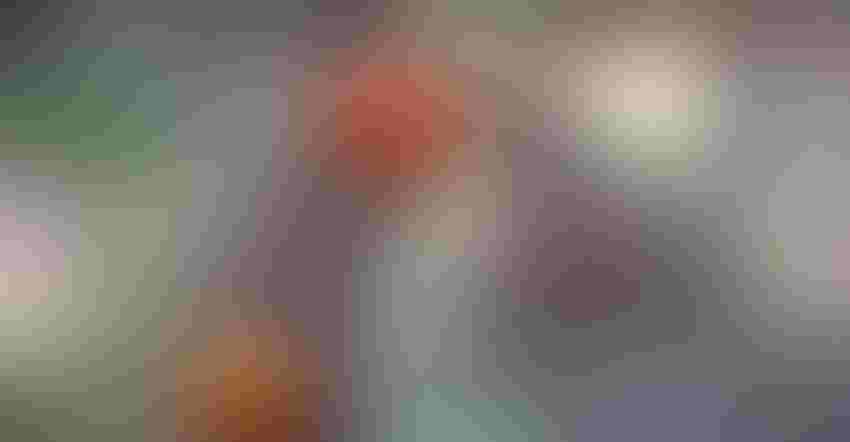 The foundational component of ketchup, salsa, and spaghetti sauce is disappearing from store shelves. U.S. food inflation is already nearing 50-year highs, and this summer's punishing drought is not helping matters. Farmers growing tomatoes are facing numerous challenges this year, particularly in California where more than 90% of the country's tomatoes come from.  
According to a recent study in Nature, 2000-2021 was the driest 22-year period since the year 800. The authors of the March 2022 study predicted that the drought would last through the year, and this has proven true thus far. Farmers who conserve rainwater to irrigate their fields used to be able to allocate three to four feet of water for every acre of farmland, but now only have three to four inches to use per acre. For this reason, farmers are increasingly turning to groundwater reservoirs, which are more expensive. The historic drought has also led to statewide restrictions in California limiting groundwater use.  
Rampant inflation continues to drive up costs for labor, fertilizer and fuel for transportation. Tomato prices were already on the rise prior to this summer's aggressive drought. Per the Washington Post, processing tomatoes were 7% more expensive worldwide. Domestically, the California Tomato Growers Association negotiated on behalf of tomato growers for a 5.6% higher price than last season because of the escalating costs for farmers, from labor to supplies. 
The increased costs for growing are not being offset by increasing food prices. "You would think that it was a home run for growers, but in reality the input costs have gone up so much that the potential profit was all gobbled up," Rick Blankenship, Woolf Farming vice president of farming operations, said in an interview. Over the past two years, the cost to grow tomatoes has increased while their profit margins have fallen. 
For this reason, many farmers are choosing to cut back on tomato production altogether, focusing on less water-hungry crops that are easier to cultivate in areas with groundwater restrictions and historically low rainfall. 
Increasing costs to farmers are being passed on to consumers. Tomato paste prices are up as much as 80% from 2021, and very limited supply means the product may not even be on shelves for those willing to pay the higher prices.  
California climate-change forecasts indicate hotter and drier conditions in the future. A June 2022 article in Nature Food predicted further shortages in coming years. "Process-based tomato models project that the production in the main producing countries (the United States, Italy and China, representing 65% of global production) will decrease 6% by 2050 compared with the baseline period of 1980–2009," the study authors reported. The authors go as far as to suggest that the main growing regions for tomatoes may need to change in coming decades if climate conditions continue on the current trend line.  
Wells Fargo's chief agricultural economist Michael Swanson predicts even higher tomato prices in coming months, according to the Washington Post. "If you're a producer or a canner and see these problems coming, why would you not raise prices now in anticipation?" he said.
Subscribe and receive the latest insights on the healthy food and beverage industry.
Join 30,000+ members. Yes, it's completely free.
You May Also Like
---