Diets high in processed foods lower protein intake, drive obesity
Diets high in processed foods lower protein intake, drive obesity
With obesity on the rise in the United States, a new study was conducted to help provide some insight. Research showed that high-fat and high-carbohydrate diets that tend to be low in protein lead to overconsumption.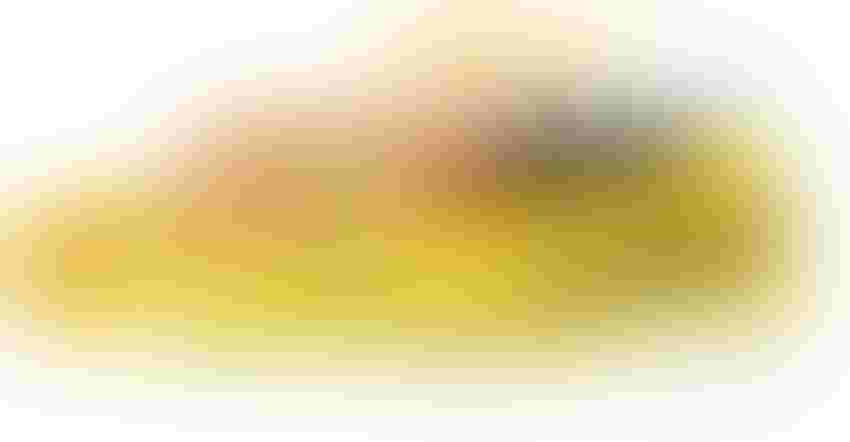 In 2020, nearly 42% of the United States population was considered obese, according to CDC—up from about 31% of the population in 2000. Obesity is associated with increased risk of serious health conditions, such as heart disease, Type 2 diabetes and certain cancers.
As obesity rates continue to rise in the U.S. and around the globe, researchers and health officials are apt to uncover the factors driving expanding waistlines, as well as potential solutions.
Processed foods, which are often flagged as being low in nutritional value and high in calories, have come under fire for their potential role in the obesity epidemic. One study found teens who eat a diet of mostly "ultra-processed" foods—which researchers defined as products made entirely or mostly from ingredients extracted from foods and manufactured using certain techniques—are 45% more likely to be obese.
Now, a new study provides insight into the potential link between processed foods and obesity (Obesity. 2022;30:2156-2166).
The study, published in Obesity, contends the impact of processed foods on obesity hinges on the body's need for protein. Specifically, researchers pointed to the protein leverage hypothesis (PLH), which argues that the body's strong regulation of protein drives overconsumption when the diet is laden with high-fat and high-carbohydrate foods that tend to be low in protein, in an effort to get adequate amounts of protein.
Tapping data from the 2011-2012 National Nutrition and Physical Activity Survey (NNPAS) by the Australian Bureau of Statistics (ABS), researchers compared the macronutrient content of the diets of nearly 10,000 participants. They found the average protein intake of participants was 18.4%, compared to 43.5% carbohydrates and 30.9% fat.
To test for protein prioritization, a fundamental component of PLH, researchers also analyzed energy intake versus the time of consumption. They found people who consumed lower amounts of protein during their first meal of the day increased their overall food intake in subsequent meals, whereas those who ate the recommended amount of protein during their first meal did not.
"A key finding from our analysis of dietary surveillance data is that absolute energy intake varied inversely with dietary percentage energy from protein, as predicted, if a strong human appetite for protein drove the overconsumption of fat and carbohydrates in protein-dilute diets (protein leverage)," researchers wrote.
They pointed to highly processed foods as "significant diluents of protein," adding that such foods were also associated with increased calorie intake, but not increased protein intake.
"This category of foods clustered disproportionately within the low-protein region of macronutrient space and their contribution to the daily diet correlated positively with total fat, carbohydrates and total energy intakes," researchers wrote. "That there was, in contrast, no effect of these foods on absolute protein intake is consistent with the mechanism through which processed foods translate into excess energy intake being protein leverage."
Rachel Adams joined Informa's Health & Nutrition Network in 2013. Her career in the natural products industry started with a food and beverage focus before transitioning into her role as managing editor of Natural Products INSIDER, where she covered the dietary supplement industry. Adams left Informa Markets in 2019.
Subscribe and receive the latest insights on the healthy food and beverage industry.
Join 30,000+ members. Yes, it's completely free.
You May Also Like
---