FDA joins industry in warning against THC-containing 'copycat' food products
FDA joins industry in warning against THC-containing 'copycat' food products
FDA warned consumers about THC-containing "copycat" food products, which can be easily mistaken for common foods, especially by children.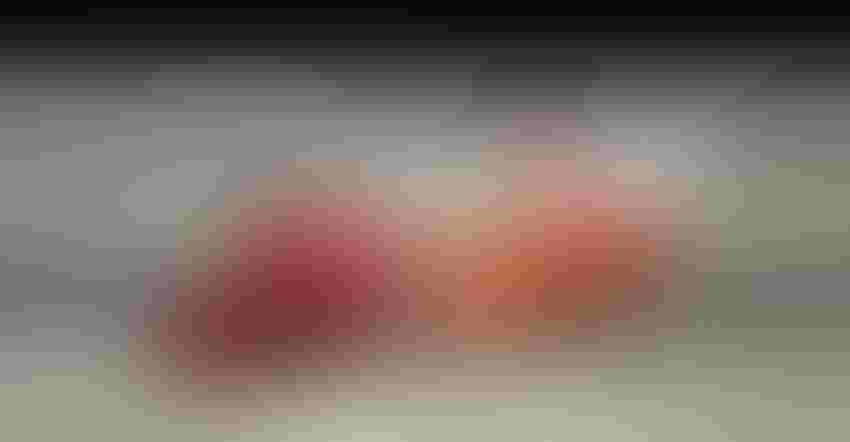 FDA issued a warning in May to consumers about the potential risks of edible cannabis products that mimic popular brands, especially to children. The warning came after industry trade groups and CPG brands petitioned Congress to take action against edible cannabis "copycat" products. 
Edible cannabis copycat products are made to look like popular brands of common foods, such as breakfast cereal, candy and cookies, and contain tetrahydrocannabidiol (THC), the compound responsible for the psychoactive effects of cannabis.  
Such products, FDA contended, appeal to children and are likely to be mistaken for authentic products, increasing the risk of accidental ingestion of these products by children and others. Accidental ingestion of THC-containing products can lead to serious adverse events, especially in children. 
From January 2021 through April 24, 2022, FDA received over 100 adverse event reports (AERs) related to children and adults who consumed edible products containing THC, the agency reported. Of the AERs, seven reports specifically called out edible copycat products resembling popular foods such as Cocoa Pebbles, Nerds Rope, Skittles, Sour Patch Kids and Starburst. 
Adverse events experienced by children and adults who consumed edible THC-containing products included hallucinations, increased heart rate and vomiting, according to FDA. Many required medical intervention or hospitalization, the agency reported.  
FDA stopped short of taking action against manufacturers of THC-containing copycat products, but announced the agency is "actively working" with federal and state partners to address the concerns raised by copycat products. FDA will also continue monitoring the market for adverse events, product complaints and other emerging "cannabis-derived products of potential concern."  
FDA's warning comes on the heels of a letter sent by industry to Congress requesting swift action to address the threats posed by edible THC-containing copycat products.  
Industry groups including the Consumer Brands Association, National Confectioners Association, Digital Citizens Alliance and others, as well as CPG brands such as General Mills Inc., PepsiCo Inc. and the Kellogg Co, in April sent a letter asking Congress to amend the SHOP SAFE Act, legislation that aims to protect consumers from unsafe counterfeit products sold online, to include THC-containing copycat products. 
The amendment would widen the legislation's umbrella of liability imposed on e-commerce platforms to include products that leverage "famous marks," such as famous brand logos, characters and trademarks. The current legislation includes only goods with counterfeit marks—a distinction that excludes THC-containing copycat products. 
"While cannabis (and incidental amounts of THC) may be legal in some states, the use of these famous marks, clearly without approval of the brand owners, on food products has created serious health and safety risks for consumers, particularly children, who cannot tell the difference between these brands' true products and copycat THC products that leverage the brand's fame for profit," the letter contended. "While law enforcement focuses on addressing illegal sales, this unscrupulous practice has pointed out a gap in existing law—the widespread online sale of packaging that leverages these famous brands." 
The actions from FDA and industry follow a study published online in April showing about 8% of edible THC-containing products are designed to mimic a popular branded food product. 
Rachel Adams joined Informa's Health & Nutrition Network in 2013. Her career in the natural products industry started with a food and beverage focus before transitioning into her role as managing editor of Natural Products INSIDER, where she covered the dietary supplement industry. Adams left Informa Markets in 2019. 
Subscribe and receive the latest insights on the healthy food and beverage industry.
Join 30,000+ members. Yes, it's completely free.
You May Also Like
---