Formulating healthy products kids will eat—and parents will purchase
Formulating healthy products kids will eat—and parents will purchase
To resonate with discerning parents, today's food and beverage brands for children must deliver on nutrition and kid appeal.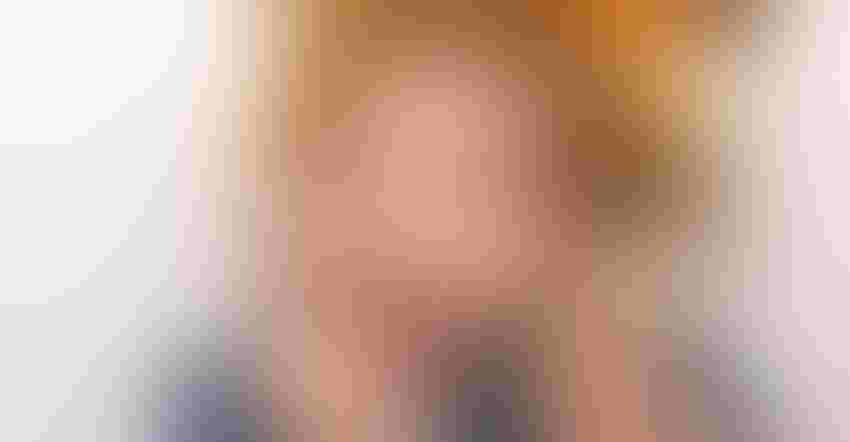 Kids get all the breaks. Not only are they exempt from jury duty and income taxes, they also receive more attention from food and beverage brands than one might think warranted, especially considering they don't generally do the grocery shopping.
Their parents, however, do, and data from HealthFocus International's 2021 US Trend Report indicated 9 out of 10 of them feel it's their responsibility to help kids make good food choices.
"Given that," noted Courtney LeDrew, marketing manager, Cargill, "it's no surprise that parents are actively seeking products they perceive as more nutritious. But some things haven't changed, and one is that parents still want options their kids will love to eat."
All of which suggests to her what kid-friendly formulators must do when hitting the R&D benches: "Successful brands," she said, "must deliver on both—nutrition and kid appeal."
Top priority
Of course, parents have always looked out for their children's wellness, but the events of the past few years have raised that concern to an unrivaled level.
"The pandemic has certainly impacted everyone's worldview," LeDrew said, "including parents." And with half of those parents telling HealthFocus International that they were "highly concerned" about Covid-19, it's no surprise that the illness overshadowed all other health concerns they had for their children.
They're responding to that concern, in part, through proactive nutrition. This is "especially true in the snack space," LeDrew said, "where our proprietary Cargill Consumer Snack Research found parents embracing options with clear nutritional value—things like protein, whole grains and fiber."
Parents are also following labels, treating "natural," non-GMO, organic and free-from claims as "shortcuts to products they perceive as less processed, 'cleaner' and, ultimately, healthier for their families," LeDrew continued.
And they're doing so despite rising food prices, particularly on products promising above-and-beyond nutritional benefits.
"One factor driving continued product development in this arena is that parents are spending more on their children than previous generations did," noted Katrine Helene Kristensen, industry marketing manager, dairy and bakery, Arla Foods Ingredients (AFI). "There's consumer demand for products that parents can trust as safe and nutritious, and those parents are prepared to pay more for products [which] meet these needs."
Falling short
Despite the best intentions of parents—and product developers—American kids still aren't eating as well as they could. And parents know it: Of the 9 in 10 who told HealthFocus International that they're responsible for guiding kids' healthy choices, fully three-fourths fear they're falling short.
USDA's Dietary Guidelines for Americans 2020-2025 confirm their fears, flagging calcium, vitamin D, potassium and dietary fiber as "nutrients of concern" in children and adolescents, and putting an official stamp on the sobering—but inescapable—observation that younger Americans suffer from suboptimal diets and inadequate physical activity, saddling them with higher risk for chronic conditions like type 2 diabetes and cardiovascular disease later in life.
As if that weren't enough, a CDC study found that only 7.1% of students met USDA recommendations for fruit intake, while only 2% hit the vegetable threshold (MMWR Morb Mortal Wkly Rep. 2021;70(3):69-74).
"These numbers are shockingly low," lamented Mayuresh Bedekar, director, product strategy, Bioactives, Glanbia Nutritionals, "and they prove that manufacturers can't just offer the same cookie or snack from two decades ago. Formulations that make products wholesome—like adding whole grains, removing HFCS [high fructose corn syrup] and going organic and non-GMO—are increasingly important."
Kyle Krause, product manager, functional fibers and carbohydrates, North America, BENEO, agreed, advising developers to formulate toward "additional health benefits for children beyond simple fortification: prebiotic fiber for digestive and bone health, for example, or low-glycemic options for balanced blood sugar."
Best defense
One additional health benefit of particularly high value with today's parents is improved immunity. More than half (55%) of respondents to HealthFocus International's survey affirmed that they're "extremely" or "very likely" to purchase immune support foods and beverages for their kids.
And while digestive health rests a bit further down their lists, it remains a priority for nearly half (47%) the parents surveyed.
Conveniently for them—and formulators—a growing pool of scientific evidence now demonstrates the intricate relationship between immune and digestive health, in which the composition and robustness of the gut microbiome may exert a direct influence on immune function. The upshot: Ingredients that address the former can address the latter, allowing brands to tackle two concerns in one formulation.
These ingredients include probiotics, whose "appeal for kids is huge," claimed John Quilter, VP global portfolio, ProActive Health, Kerry. As an example, he cited a study demonstrating that supplementation with Kerry's patented BC30 (Bacillus coagulans GBI-30, 6068) probiotic had a beneficial effect on school-aged children's gastrointestinal (GI) and upper respiratory tract infection (URTI) symptoms (Food Res Int. 2019;125:108567).
"Along with benefits for digestive and immune health," Quilter continued, "probiotics command extremely high levels of consumer awareness." Roughly three-fourths of respondents to Kerry's 2019 Global Consumer Survey – Digestive & Immune Health not only knew what probiotics are, but associated them with a health benefit, too.
To continue reading this feature, click the link to access the "Children's nutrition: Appealing to kids and parents" digital magazine.
Kimberly J. Decker is a Bay Area food writer who has worked in product development for the frozen sector and written about food, nutrition and the culinary arts. Reach her at [email protected].
Subscribe and receive the latest insights on the healthy food and beverage industry.
Join 30,000+ members. Yes, it's completely free.
You May Also Like
---