How almonds are driving innovation in keto-friendly formulations
How almonds are driving innovation in keto-friendly formulations
In a wave of new product introductions, product developers turned to a key ingredient to make keto-friendly formulations: almonds.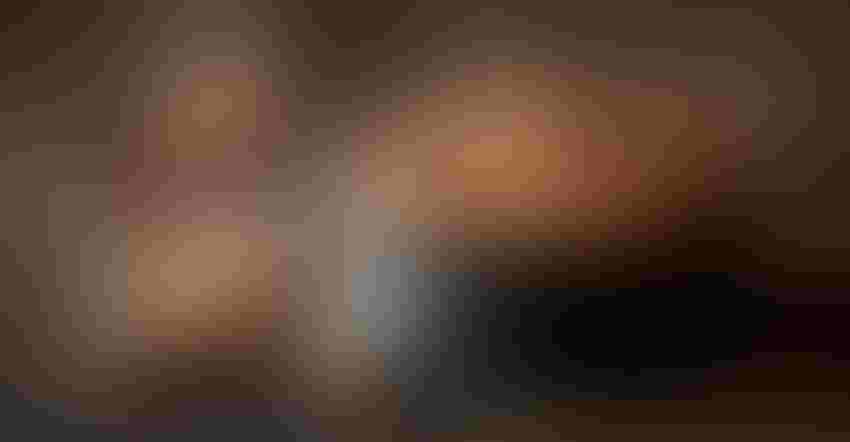 The ketogenic diet is characterized by extremely low carbohydrate intake, high fat intake and moderate protein intake. Heralded by many as a rapid weight loss program, keto diets have soared in popularity in recent years—opening doors for innovative food and beverage products that meet the needs of keto enthusiasts.
Creating products that lack carbohydrates, but not taste, texture or quality, however, is a tall order.
Wonder Monday is one of many brands that recently launched keto-friendly products formulated with almonds. Wonder Monday's cheesecake snacks, which use almond flour in place of all-purpose flour in the crust, are low in carbohydrates and high in protein.
"Wonder Monday cheesecakes deliver mind-blowing nutrition while tasting just like the real deal," Candace Wu, co-founder of Wonder Monday, said. "Our cheesecakes have as much protein as a protein bar with way less carbs and sugar (just 3 grams net carbs vs. 27 grams carbs and 2 grams sugar vs. 31 grams sugar) as compared to a normal slice of cheesecake."
The hand-held treats, which come in six flavor options, contain 90 to 100 calories and 5 grams protein per cake.
Wonder Monday's cheesecakes fill an important role in the market: They provide consumers with a keto-friendly, yet indulgent, snack option.
According to a 2020 survey by U.S. News and America's Test Kitchen, the No. 1 reason keto dieters break their diet is for special occasions and, usually, the breaks involve a dessert.
"It's clear that consumers want healthier and snackable dessert options," Wu explained. "Currently, when you walk into the grocery store, the bakery aisle is dominated by incumbents like Sara Lee, Cheesecake Factory, local bakeries and large private label party-sized cheesecakes. We offer a snackable, better-for-you indulgent dessert that fits every lifestyle—prediabetic/diabetic, celiac, gluten-intolerant, health-conscious, low carb and/or keto."
According to the International Food Information Council's (IFIC) 2022 Food and Health Survey, following a specific diet or eating pattern is increasingly common. The survey found more than half of Americans (52%) reported they followed a diet or eating pattern in the previous year, up from just 39% in 2021.
Of Americans who reported they follow a diet or eating pattern, 7% said they followed a ketogenic or high-fat diet. Losing weight was among the top motivations for following a specific diet, cited by 34% of Americans, respectively.
The keto diet's popularity has largely been tied to its weight-loss benefits. Per the U.S. News/America's Test Kitchen survey, 84% of keto dieters reported the main reason they follow the diet is for weight loss.
IFIC's survey data also showed a growing interest in clean eating, a diet pattern that 16% of Americans reported following, per the findings.
It's this intersection—interest in weight loss and demand for simple, clean foods—where almonds shine.
"Almonds are a great alternative ingredient in foods that are traditionally limited when following a keto-friendly diet, including pasta, breads, baked goods, crackers and chips, bars and other snacks," Charice Grace, manager of trade marketing & stewardship at Almond Board of California, said. "They're a whole food and recognizable ingredient that can often simplify ingredient labels."
She also pointed to the popular nut's nutrient profile: A 1-ounce serving contains 6 grams protein, 4 grams fiber and 13 grams unsaturated fats, as well as essential nutrients vitamin E, magnesium and riboflavin.
"Consumers following a keto-friendly diet are often looking for high-fat, moderate protein and low-carbohydrate foods, which is a nutrient profile that almonds are well-suited to meet," Grace added.
What's more, clinical research supports the positive effects of almonds for health, including weight loss. In a recent study by European Journal of Nutrition, almonds helped appetite-regulating hormones in overweight and obese adults.
In formulation, almonds can add indulgence and lend an appealing taste profile, Grace said.
"In keto ice creams, almonds themselves are mixed in to enhance the sensory experience, or almond flour is used in baked inclusions to increase the indulgence," she maintained. "This is because almonds pair well with a wide variety of other foods, and their appealing taste and natural nuttiness can be brought out to build more complex and appealing flavor both in sweet (but lower-sugar) or savory foods."
Whole almonds, almond pieces, almond butter and almond flour are common forms of almonds used in keto-friendly formulations, she said.
WHY? Snacks, which offers a keto-friendly, grain-free cheese cracker, taps almond flour for its texture, low-carb nutritional profile and clean-label appeal.
In breads, a key category for keto-friendly products, almonds can be used in conjunction with other functional ingredients to replace traditional wheat flour.
"It can be challenging to achieve traditional characteristics when formulating keto breads, due to the elimination of wheat flour," Grace explained. "Almond flour is a great fit for lower-carb items, but it lacks the same types of proteins found in wheat flour and other grains."
She said manufacturers address this challenge by pairing almond flour with complementary starches and gums to "recreate the taste of wheat-based formulas and provide the bread structure, texture and color that consumers expect."
Wu said almond flour is used as a low-carb alternative to wheat flour in Wonder Monday's cheesecake crust. "Almond flour isn't a type of milled flour, rather it is simply finely ground almonds, so it presents unique challenges in baking," she added.
Keto-friendly tortillas by Maria and Ricardo's also use almond flour to create items with only 4 grams of net carbs.
Rachel Adams joined Informa's Health & Nutrition Network in 2013. Her career in the natural products industry started with a food and beverage focus before transitioning into her role as managing editor of Natural Products Insider, where she covered the dietary supplement industry. Adams left Informa Markets in 2019.
Subscribe and receive the latest insights on the healthy food and beverage industry.
Join 30,000+ members. Yes, it's completely free.
You May Also Like
---