Stevia enhancing strategies: A blueprint for better beverages – article
Stevia enhancing strategies: A blueprint for better beverages – article
Tapping into the next generation of stevia ingredients for beverage formulation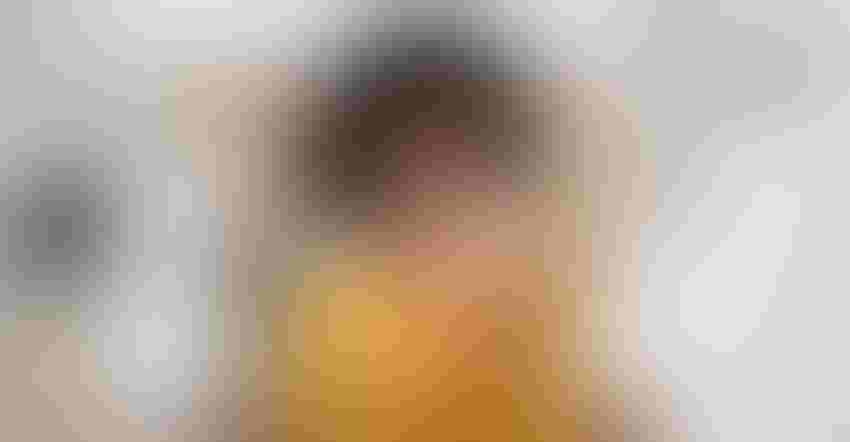 Consumers have become increasingly savvy about labels and ingredients used in the products they purchase. Meeting these evolving demands while delivering desired flavor expectations is creating new challenges for brands. Beyond flavor, multiple other factors are compounding this pressure to innovate, including health and wellness concerns, as well as sustainability. Product formulation now requires a holistic approach that considers an ingredient's functionality, its sourcing, as well as consumer perceptions and expectations for the product.
Definitively, scrutiny on sugar content has been at the forefront of this shift, with beverages featuring reduced- and no-sugar content leading the way. A number of new zero-calorie sweeteners have come on the scene in recent years to create a range of better-for-you beverages, including RTD coffees, drinkable yogurts and low-sugar mixers for healthier mocktails. Stevia has become one of these top solutions for its clean, sweet, sugar-like taste and label-friendly perception.
But any product developer who has reformulated or created a beverage with stevia knows that it's no simple task to meet consumer expectations in these products. It requires both thoughtful ingredient sourcing and deep formulation expertise. The good news is that stevia ingredients and blends keep evolving to create better products than ever before. For example, Cargill, a leader in stevia formulation insights, has recently introduced a new flavor modifier called ClearFlo™ that works in combination with its EverSweet® stevia sweetener to allow use at more concentrated levels while maintaining taste and texture goals.
This is important, because these qualities are becoming less negotiable for many people. First, we know that sugar content is still an important consideration for consumers, with more than seven in 10 saying they limit or avoid sugar,1 and more than half saying that this has become more important in the last year.2 This means they are keeping a careful eye on sweetener ingredients, although attitudes and perceptions about them are a mixed bag, with almost equal numbers saying they either prefer sugar, low-calorie sweeteners, or neither.3
Nevertheless, concerns about sugar are leading to a boom in reduced-sugar products globally, according to data from Innova Market Insights:
Stevia sweeteners, in particular, are rising in popularity in both consumer acceptance and functional capabilities. According to Innova, stevia product launches have had an average annual growth of 15% year-over-year from 2016 to 2021. And more recent proprietary research from Cargill shows that the ingredient resonates well with consumers, especially those seeking label-friendly products and sustainable ingredients.
Still, the variables in creating reduced-sugar products are complicated. Brands must have a good understanding of what their customers expect and prioritize goals, like improving consumer perception of their product label, reducing sugar without compromising taste, or removing nutritive sweeteners.  
These goals can make a big difference in formulation strategy. For example, a brand might want to reduce sugar content in a beverage by 50%, but the taste has to match the full-sugar version of its existing product. This is a very different challenge than creating a new product, which presents significantly more freedom on the sweetness, taste and texture spectrum.
For this reason, Cargill has used its extensive expertise to develop a full portfolio of stevia ingredients that work across this continuum, from its Truvia® and ViaTech® stevia leaf extracts to its EverSweet™ stevia sweetener that ushered in a new era of sugar reduction. This high-intensity sweetener, developed in a joint venture with DSM after 300,000 hours studying the stevia leaf, provides stevia's rarest and sweetest components, Reb M and Reb D. EverSweet can offer up to 100% sugar replacement and create a more rounded profile with faster sweetness onset.
Cargill's newest offering, EverSweet® + ClearFlo™ stevia sweetener and natural flavor, is a real breakthrough for the category, as the all-in-one solution delivers enhanced flavor modification characteristics, faster dissolution, improved solubility and stability in formulations.  Using EverSweet's quick sweetness onset and high sweetness potency as a foundation, EverSweet + ClearFlo goes a step further to create an even more sugar-like experience, especially at higher concentrations. The new sweetening system also helps manage off-flavors from other ingredients used in formulation, whether earthy notes from proteins, bitterness from caffeine or metallic tastes from potassium chloride.
The system is ideal for full sugar reduction, but also can be used in partial sugar reduction. The new EverSweet + ClearFlo ingredient is especially well-suited for many of the top-trending beverage applications – such as low/no-cal alcoholic beverages, coffees, energy drinks and carbonated soft drinks – by providing tangible new benefits in reduced-sugar formulation, along with new opportunities in fountain beverages and concentrated coffee syrups.
Cargill is pioneering the stevia sustainable supply chain throughout its portfolio, but is also breaking new ground with EverSweet. Not only do Reb M and Reb D provide a major improvement in sweetness quality, but EverSweet is also made in a sustainable and affordable way using fermentation to produce these glycosides with far less land and water than it would take through conventional agriculture.
While research suggests that sustainable and responsible sourcing is an increasingly important influence on consumer purchases, label-friendly ingredients continue to be a priority, with easy-to-understand and relatable ingredient decks becoming non-negotiable. ClearFlo may be designated as a natural flavor on product labels, hitting all the right marks of flavor and label-friendly formulations.
Ultimately, Cargill understands that product formulation is a complex and changing landscape. The company's team of scientists and experts work together to continue innovating and creating new ingredient solutions that are sustainably sourced – and that help customers develop products that meet expectations with a full sensory experience.
References:
[1] International Food Information Council. 2021 Food and Health Survey.
[2] HealthFocus International, 2020.
[3] Ibid. IFIC.
Subscribe and receive the latest insights on the healthy food and beverage industry.
Join 30,000+ members. Yes, it's completely free.
You May Also Like
---