Ultra-processed foods increase obesity risk in teens by 45%
Ultra-processed foods increase obesity risk in teens by 45%
Adolescents who eat high amounts of ultra-processed food are significantly more likely to be overweight or obese, according to a new study.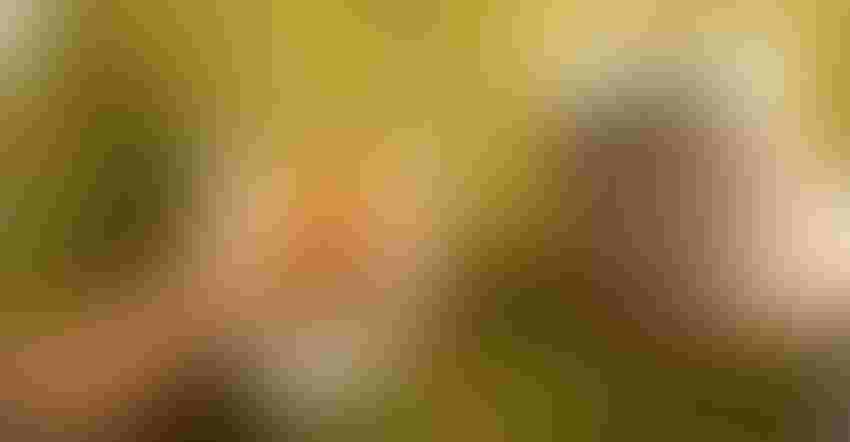 Adolescents as young as 12 who eat a diet of mostly ultra-processed foods are 45% more likely to be obese, a new study showed (J Acad Nutr Diet. 2022. DOI:10.1016/j.jand.2022.01.005).
For the cross-sectional study, researchers analyzed data from the National Health and Nutrition Examination Survey (NHANES) to determine how the eating patterns of adolescents impacted body weight.
The participants included 3,587 adolescents ages 12 to 19 who recalled at least one day of eating.
Researchers used the Nova Food Classification system, which groups foods into one of four categories based on its extent of processing—ranging from "unprocessed or minimally processed" to "ultra-processed." Then, researchers studied associations between the dietary contribution of ultra-processed foods (expressed in percentage of total grams per day) and outcomes.
According to Nova, ultra-processed foods are formulations made entirely or mostly from ingredients extracted from foods, such as oils, fats, sugar, starch and proteins, and manufactured using techniques such as extrusion or preprocessing by frying. Ultra-processed foods may also derive from food constituents or be synthesized from food substrates or organic sources.
Per Nova, examples of ultra-processed foods include salty or sweet packaged snacks, breakfast cereals and bars, ready-to-eat (RTE) pizza, burgers and hot dogs, candy, pastries and soft drinks, among others.
The study results found those who consumed the highest amounts of ultra-processed food—64% of total diet by weight—were 45% more likely to be overweight/obese, compared to those with the lowest consumption (18.5% of total diet).
Those who consumed the most ultra-processed food were also 52% more likely to have abdominal obesity and 63% more likely to have visceral obesity, marked by excess fat tissue surrounding the abdominal organs. Excess visceral fat is linked with serious health conditions such as type 2 diabetes, hypertension and other types of cardiovascular disease (CVD).
 A 10% increase in consumption of ultra-processed foods in the diet was associated with an increased risk of both abdominal overweight/obesity and visceral overweight/obesity.
Obesity in children and adolescents is a "serious problem," according to CDC, which reports about 14.4 million children and adolescents are obese. The disease plagues 21.2% of young people aged 12 to 19 years, the organization reports.
Ultra-processed foods comprise a large—and growing—portion of children's diets. In 2018, 67% of the calories consumed by children and adolescents came from ultra-processed foods—up from 61% in 1999. Studies have long pointed to widespread availability of high-caloric, less-expensive food as a key contributor to rising obesity rates.
For a related digital magazine on healthy snacks, click the link.
Rachel Adams joined Informa's Health & Nutrition Network in 2013. Her career in the natural products industry started with a food and beverage focus before transitioning into her role as managing editor of Natural Products INSIDER, where she covered the dietary supplement industry. Adams left Informa Markets in 2019.
Subscribe and receive the latest insights on the healthy food and beverage industry.
Join 30,000+ members. Yes, it's completely free.
You May Also Like
---