Almond Board of California's Food Trends Tour returns to its roots, literally
Almond Board of California's Food Trends Tour returns to its roots, literally
The Almond Board of California's Food Trends Tour was held Jan. 29-31 in Sacramento, California, and showcased creative and innovative ways local chefs and food and beverage product developers are using California almonds in recipes and finished products.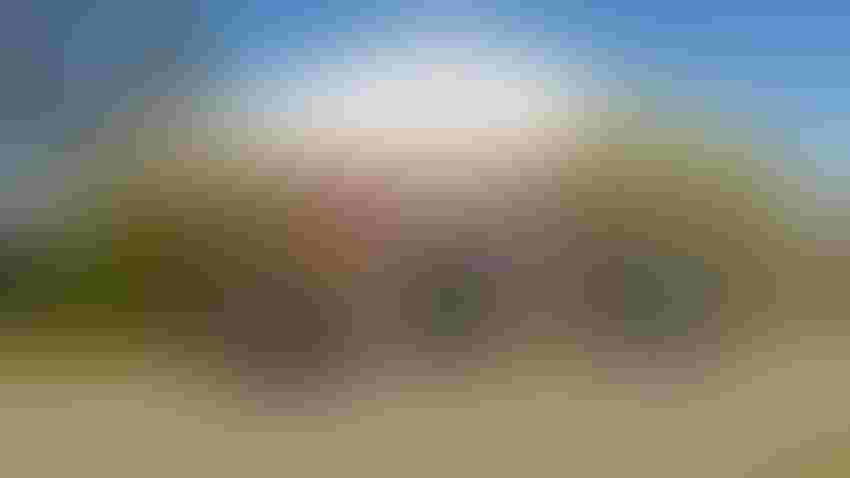 The three-day tour literally took me and fellow trade editors to the heart of U.S. almond-growing country—the Central Valley—home to roughly 7,600 almond farmers, many of whom are third- and fourth-generation farmers. The tour consisted of 14 stops including local restaurants, almond processing facilities, local product developers, and a trek through an almond orchard in Woodland to see, taste and feel all things almonds. Key discussions centered around nutrition and science, sustainability, orchard management and culinary trends—all topics that will be addressed in in future posts. This article takes a deep dive into how brands are using almonds in new product development.
Almonds 101
California is the world's largest producer of almonds, supplying about 80% of the global demand. North America is the top world destination for California almonds at 36% share of shipments by region, followed by Asia-Pacific (27%), Western Europe (25%) Middle East/Africa (9%), Central/Eastern Europe (2%) and Latin America (1%). According to the Almond Board's 2019 Almond Almanac, domestic and export shipments of almonds continue to grow. In terms of export shipments by product type, shelled almonds account for the lion's share, followed by in-shell and manufactured. Further, the top 5 destinations for California almonds include the U.S., India, Spain, China/Hong Kong and Japan, respectively. In fact, USDA ranked almonds as the No. 1 U.S. specialty crop export by value in 2018, followed by pistachios, wine, walnuts, frozen potatoes, fresh apples, coffee, fresh grapes, fresh berries and fresh organs and tangerines.
Leading the way in product launches
According to Innova Market Insights, California almonds are one of the most popular snack ingredients and the No. 1 nut in global new product introductions since 2007. Available in a host of forms including whole, meal or flour, defatted almond flour, almond butter, almond milk, slices or flakes, slivers or halves, diced or chopped, almond paste and almond oil, almonds provide texture and flavor in product development across many categories. What's more, almonds allow brands to make on-pack claims including gluten free, dairy free, plant-based, clean label, keto, paleo and Whole30.
During the tour, Food & Beverage Insider had the opportunity to meet with eight CPGs using the versatile almond as an ingredient to create healthy and nutritious foods.
Beber Almondmilk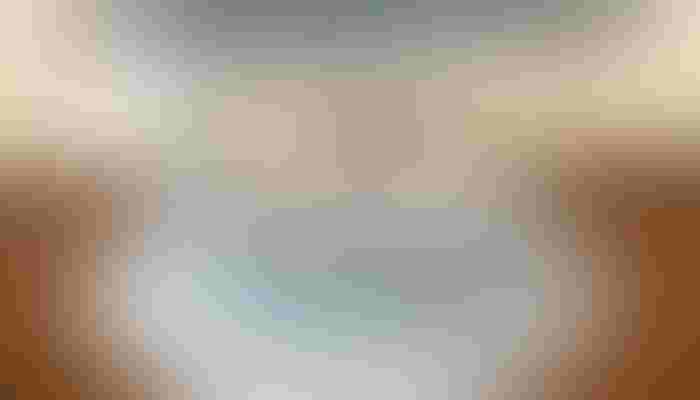 Founded in 2012 by CEO Arielle Danan, Beber Almondmilk produces organic, fresh almond milk made from California-grown Nonpareil almonds and ingredients sourced from local, sustainable producers. Available in four flavors—Pure, Honey Vanilla, Lavender and Chocolate—each bottle contains nearly half a pound of almonds and filtered water. The flavored almond milks contain raw, Fair Trade, organic cacao to ensure the best possible flavor and quality; real vanilla extract made from Fair Trade and organic vanilla beans.; a premium variety of culinary lavender that lends a floral sweetness to its signature flavor; and honey from local beekeepers who are focused on sustainability and bee colony conservation. The company also produces a seasonal Horchata almond milk as well as a new line of cold-brew almond milk coffees that are the bomb. Since the almond milks are unpasteurized, distribution is limited to regional natural foods stores and farmers markets in the Chico area. Danan said using high-pressure pasteurization (HPP) would increase distribution but has not gone that route because it doesn't fit with the company's sustainable mission.
Puur Chocolat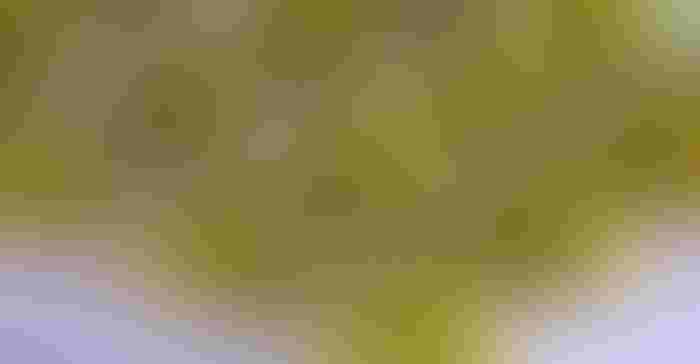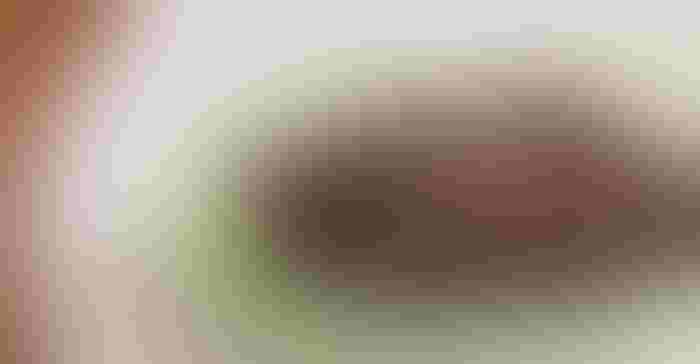 Puur Chocolat is an online chocolate boutique offering tasty chocolate confections made with locally sourced sustainable ingredients including fruits, vegetable and dairy, and Fair Trade cocoa from Ecuador. Founder Ramon Perez, an award-winning pastry chef and James Beard Award finalist, is the creative mind behind flavor combinations such as matcha-lemon, coffee-green cardamom, suntory toki whisky with pecan praline, and more. (Editor's note: The caramelized almonds covered in 66% chocolate and dusted with cocoa powder were to die for.) Perez's goal is to continuously push the boundaries of chocolate by doing things a little bit differently and celebrating craftsmanship, farmers and travels. Products currently are sold online and wholesale, but Perez has plans to open a brick-and-mortar store by August as well as expand into soft-serve ice cream.
Maisie Jane's California Sunshine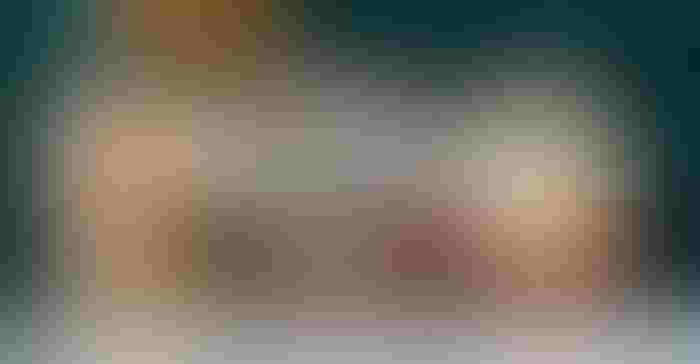 Maisie Jane's California Sunshine is a maker of hand-crafted, single-ingredient almond butters and specialty nut butters, and a variety of natural and flavored nuts. A third-generation almond farmer's daughter, Maisie Jane Hurtado began roasting nuts in her family's kitchen at age 17. More than 20 years later, she carries on small family farming traditions using bee-friendly and earth-friendly practices in their family-owned and -operated orchards. The company was founded on strong beliefs and passion for offering locally grown nuts and gift products from Northern California. Maisie Jane's uses organic farming practices and continues in the process by using all-natural ingredients with no preservatives or GMOs. Notable tastings included flavored almonds including cinnamon vanilla, spicy tamari and herb & garlic; almond butter including crunchy, sea salt dark chocolate and limited edition gingerbread spiced flavors; and nuts & seeds mix.
Napa Nuts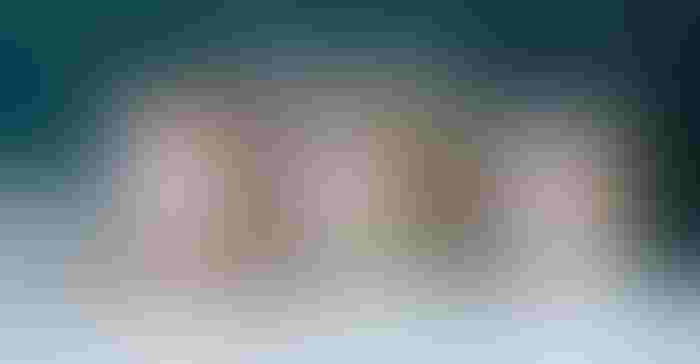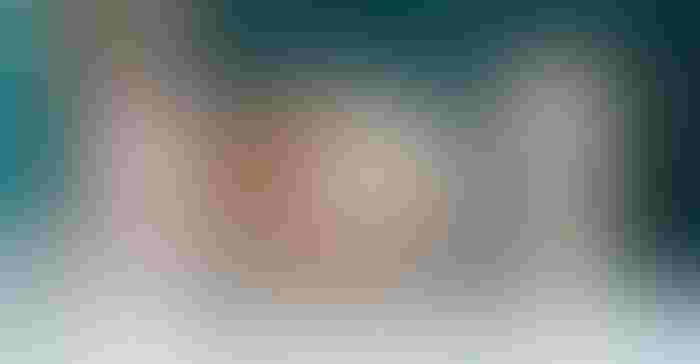 Napa Nuts is a second-generation, family-owned and -operated business based in the Napa Valley. Co-owner and CEO Bonnie Miluso described the company as a premier wholesaler of nuts, dried fruits, seeds, trail mixes and confections, providing premium products to restaurants, bakeries, produce companies, supermarkets and green grocers in the local area and nationwide. In addition to selling its products in bulk, Napa Nuts hand packs all its products in a range of packages with custom branding for high-end hotels, markets, wineries and events. Best sellers include Big Al's Sweet and Salty Mixed Nuts featuring jalapeno Cheddar almonds, orange honey almonds, smoked almonds, chili lemon cashews and everything goes mixed nuts; Oakville Blend Trail Mix with roasted and salted almonds, roasted and salted cashews, sweet toasted coconut chips, reduced sugar cranberries, diced pears and pumpkin seeds; and Valley Blend Trail Mix with almonds, pistachio meats, walnut medium pieces, black raisins, dark chocolate raisins and pumpkin seeds, roasted large diced almonds.
La Tourangelle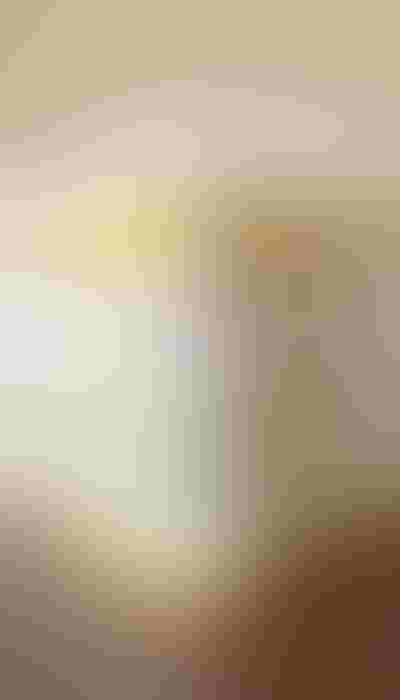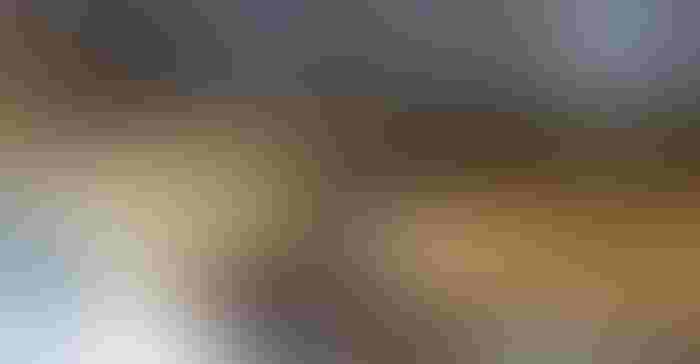 La Tourangelle has been producing award-winning artisan oils and organic salad dressings since 2002 when Matthieu Kohlmeyer, president and CEO, set up shop in a 150-year old mill in Woodland. Steeped in the oil-making tradition of Loire Valley, La Tourangelle uses artisan French techniques while sourcing locally to craft small-batch, minimally processed, flavor-rich specialty oils. The oils are produced via a four-step process—grind, roast, press and filter—overseen by a master roaster. The company is committed to sustainability and sources all nuts locally and participates in a positive upcycling process where blemished nuts find a second life nut oils. Nick Heiser, senior director of production and engineering, noted the fiber-rich and protein-packed byproduct ("cake") is used for cattle feed, thus allowing La Tourangelle to achieve zero-waste status. The almond oil, which has a two-year shelf life, is made from mostly Nonpareil almonds. La Tourangelle oils have received French culinary awards, including the Sirha Innovation Award and the Gold Medal from the French Agricultural Salon. They also have won several Good Food Awards (2015 and 2016) and many Sofi Awards.
Mariani Nut Co.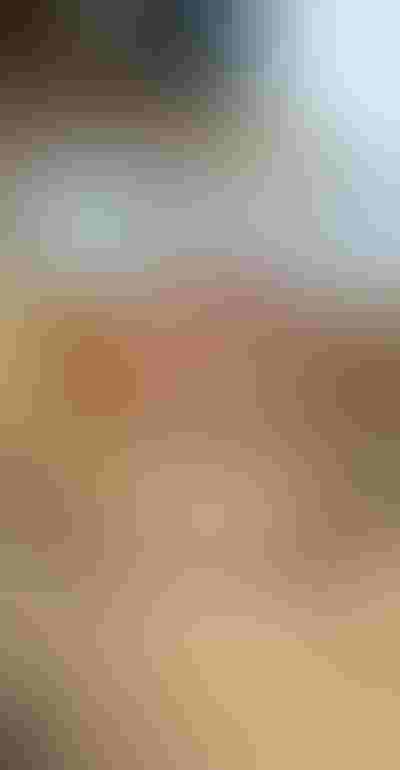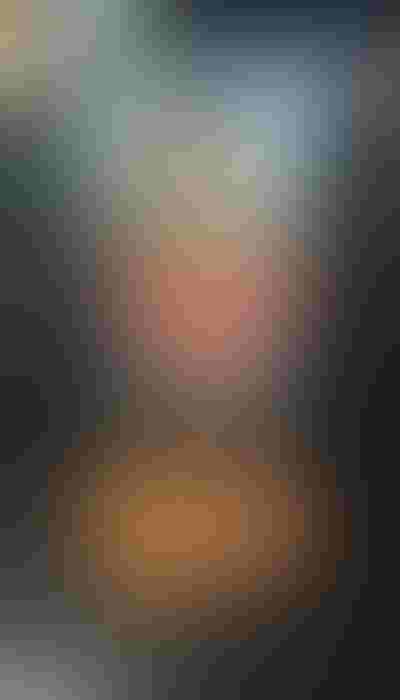 Founded in 1972, Mariani Nut Co. is one of the largest, privately-held walnut and almond processors and suppliers in the world. Matt Mariani, who heads marketing and sales for the Winters-based company, noted the company serves consumers, industrial and foodservice customers with multiple varieties and sizes of nuts from Mariani-owned orchards and other growers. Mariani Nut Co. offers both shelled and inshell almonds and all major varieties of whole almonds in a wide range of sizes, and almonds chopped, sliced, slivered, in flakes and meal. Seasoned whole almonds are also available in nine flavors, which are all natural with no artificial ingredients. The company has strong partnerships with confectionery, cereal and ice cream makers, and Mariani almonds and walnuts reach virtually all regions of the world with significant exports to Europe, Asia and Australia. The company's Marcona almond business is growing at breakneck speed. Marcona almonds are shorter, rounder, sweeter and softer in texture than other varieties. They possess a delicate, buttery flavor due to their high oil and moisture content and are ideal for snacking or as inclusions in other applications. In 2008, the company was named one of the New California 100 recognizing business success and entrepreneurial innovation in the Great Central Valley by co-sponsors UC Davis and Golden Capital Network.
Ginger Elizabeth Chocolates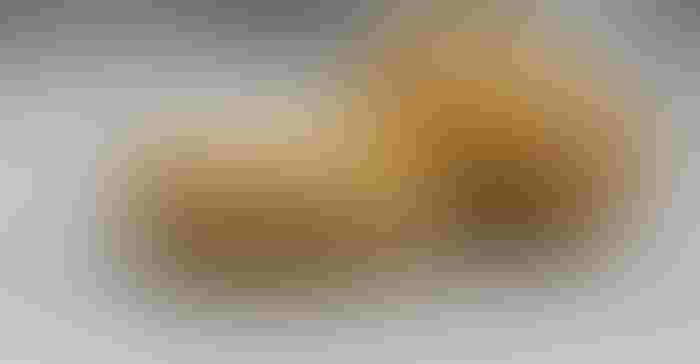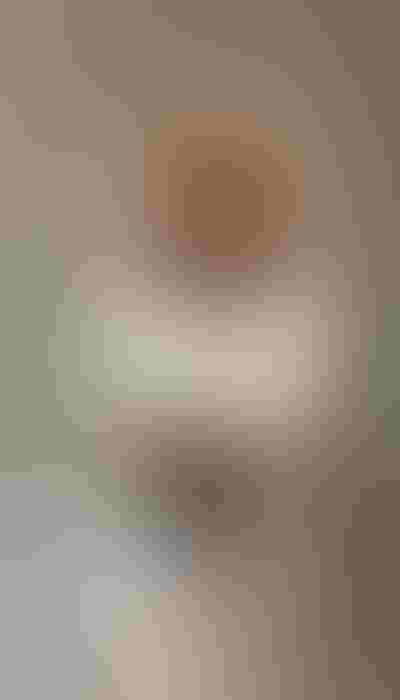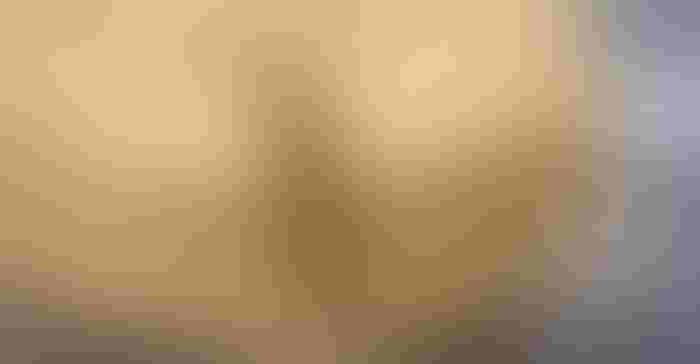 Pastry chef and chocolatier Ginger Elizabeth Hahn is the creative and culinary genius behind Ginger Elizabeth Chocolates, a chocolate boutique specializing in chocolate bonbons, macarons and ice cream. Hahn's inspiration is fueled by current trends and nostalgic classics, describing the products as "cosmopolitan with clear and proud roots in Northern California." She opened her wholesale confectionery business in 2005. In January 2008, she opened the brick-and-mortar shop in Sacramento, followed by another in San Francisco in 2017. Hahn is dedicated to using local, sustainable and organic ingredients whenever possible. She maintains strong relationships with local suppliers and sources raw materials made or raised with the same level of care and intention she puts into her creations. Promoting full supply chain transparency, the company's website features a Farms & Purveyors page showcasing each of its ingredient suppliers. Notable tastings during the visit included the almond vanilla macaron, coconut strawberry macaron, and the oh-so-decadent salty caramel ice cream sandwich.
Blue Diamond Almonds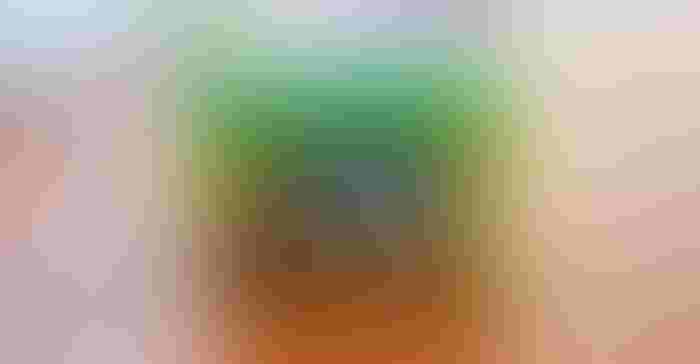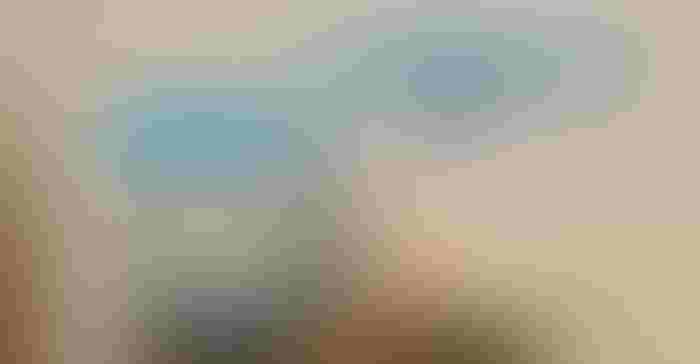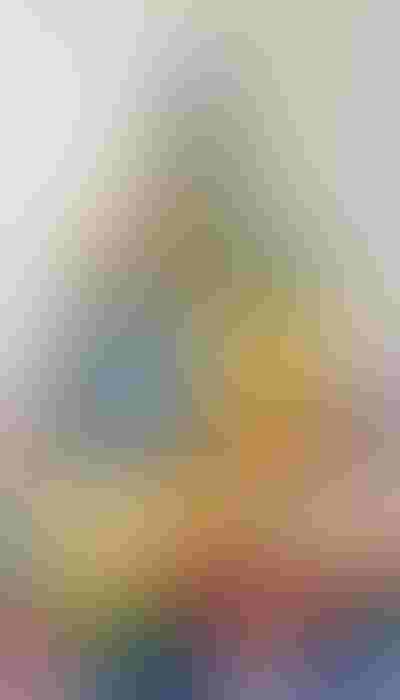 The last stop of the tour included Sacramento-based Blue Diamond, a co-op of more than 3,000 growers and world's leading almond marketer and processor that's been pioneering how almonds are enjoyed for more than 100 years. An impressive tour of the state-of-the-art manufacturing facility was followed by a meeting of the minds at the Almond Innovation Center with Jeff Smith, director of innovation, and his corporate innovation team to learn more about how Blue Diamond identifies trends that translate to new almond products and innovations. Key trends driving growth in snacks center around holistic, sustainability, food influencers and increased snacking occasions. Further, product segments have expanded to include food and beverages, nutraceuticals, foodservice and functional foods. Smith noted consumers are reading labels and looking for high-protein, plant-based products that are portable, nutritious and packed with flavor. Notable products tasted during the tour included the new almond protein powder, classic snack almonds (traditional and bold flavors), almond oil, almond flour, almond milk and almond nut thins. Editor's note: A big shout out to scoring a can of the not-yet-released addition to the Blue Almond BOLD lineup—Spicy Dill Pickle.
The Almond Board's culinary tour was equal parts sweet and savory, entertaining and informative. Many thanks to the Almond Board of California especially Harbinder Maan, associate director, trade marketing and stewardship for ABC, as well as Porter Novelli's Kate Johnston and Hannalea Resnick, and local guide Kate Washington, for putting together such amazing trip. Special thanks to Kevin Fiscus Photography for documenting the trip.
Subscribe and receive the latest insights on the healthy food and beverage industry.
Join 30,000+ members. Yes, it's completely free.
You May Also Like
---