Daily cranberry consumption improves cardiovascular health in men
Daily cranberry consumption improves cardiovascular health in men
Eating 100 grams of cranberries a day may keep the cardiologist away, a new study finds.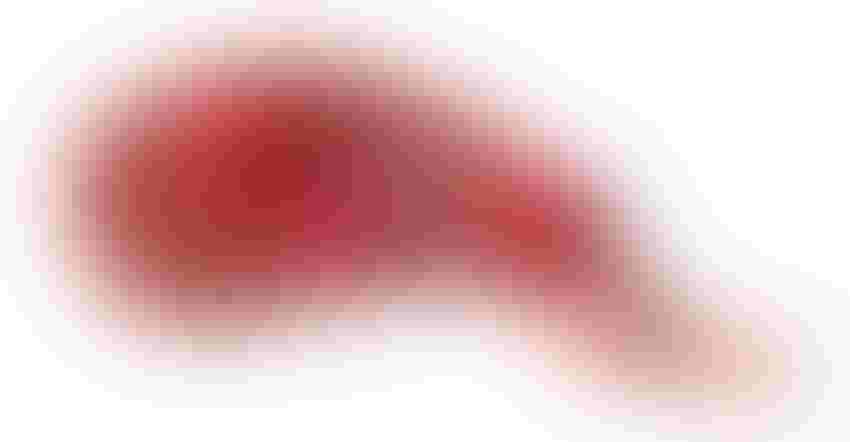 Healthy men who consumed the equivalent of a 100-gram serving of cranberries daily as whole cranberry powder experienced improved vascular function, according to 2022 research shared in an advance article.
In the study, a double-blind, parallel-group, randomized controlled trial published in Food & Function, 45 healthy men consumed 9 g whole cranberry fruit powder (equivalent to 100 g fresh cranberries and 525 mg total polyphenols) or control daily for one month. Researchers assessed the acute (2 hours post-consumption on day one) and chronic (after one month of daily consumption) effects of cranberry consumption on flow-mediated dilation, pulse wave velocity, aortic augmentation index, blood pressure, heart rate, blood lipids and blood glucose, and analyzed polyphenol metabolites in plasma and urine before and after treatment.
Results showed a significant increase in flow-mediated dilation with both acute and chronic consumption, as well as significant increases in some plasma and urinary metabolites. Specifically, 13 plasma and 13 urinary metabolites increased 2 hours post-consumption on day one, while four plasma and 13 urinary metabolites increased after one month of cranberry consumption, compared to control.
"The most abundant compounds found in plasma after cranberry powder consumption included hippuric acids, benzoic acids and cinnamic acids derivatives," researchers wrote. "Cranberry powder had a significant main effect on the changes (2 hour, 1 month or 1 month/2 hour values minus baseline) of 28 metabolites."
Researchers pointed to specific metabolites as independent predictors of flow-mediated dilation effects at the acute and chronic level.
"To our knowledge, this is the first study to investigate improvements in vascular function after daily whole cranberry powder intake in healthy humans," researchers wrote. "The association between specific metabolites and improvements in flow-mediated dilation may help to gain insight into potential mechanisms of action of cranberry (poly)phenols. While association is not causation, our data can form the basis of hypotheses to be tested in future studies."
Cranberry consumption did not improve pulse wave velocity, aortic augmentation index, blood pressure, heart rate, blood lipids or glucose, study results showed.
Heart disease is the leading killer of men in the U.S., causing about 1 in 4 deaths, according to CDC. Incorporating research-backed, heart health-boosting ingredients like cranberries into foods and beverages can help consumers get the nutrition they need for a heart-healthy lifestyle.
 Rachel Adams joined Informa's Health & Nutrition Network in 2013. Her career in the natural products industry started with a food and beverage focus before transitioning into her role as managing editor of Natural Products INSIDER, where she covered the dietary supplement industry. Adams left Informa Markets in 2019.
Subscribe and receive the latest insights on the healthy food and beverage industry.
Join 30,000+ members. Yes, it's completely free.
You May Also Like
---