How almonds are breaking ground in the gut health market
How almonds are breaking ground in the gut health market
Almonds for gut health? Experts explain how the popular nut supports digestion, and what it means for new food and beverage products featuring almonds.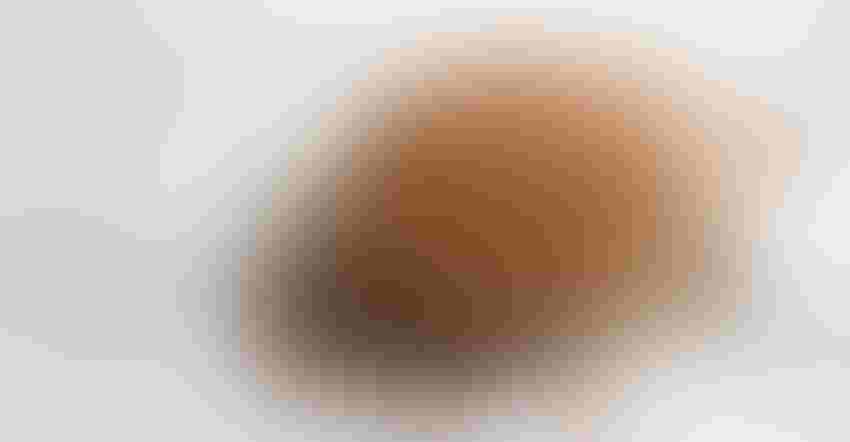 Per a new study published in the American Journal of Clinical Nutrition and funded by the Almond Board of California, almond consumption significantly increased butyrate, a type of beneficial short-chain fatty acid (SCFA), in the colon (Am J Clin Nutr. 2022;nqac265).
"Butyrate is important to gut health as it acts as the primary source of fuel for the cells of the colon, allowing them to function correctly and optimally," Kevin Whelan, Ph.D., R.D., professor of dietetics, King's College London, and lead researcher of the study, explained. Butyrate, he added, is also involved in signaling to the gut to initiate the process of nutrient absorption.
The study is the first designed specifically to test how almonds impact the gut microbiota, and the first to report an effect on butyrate, Whelan said.
For the study, 87 participants consumed either 56 grams per day (about 2 ounces) of whole almonds, 56 grams per day of ground almonds (almond flour) or control (two snack muffins per day) in place of two of their regular daily snacks over a four-week period. Participants identified themselves as regular snackers who enjoy at least two snacks every day, and reported they were consuming a typical diet that was lower in fiber than recommended.
Findings showed butyrate was significantly higher among almond consumers compared to those who ate the snack muffin. Almond consumption also increased stool output; whole-almond consumers experienced a noticeable difference in stool frequency with an additional 1.5 bowel movements per week, results showed.
"Butyrate is produced by certain bacteria in the gut when they ferment the fiber that we eat in our diet," Whelan said. "Almonds are rich in fiber, so it is likely that the additional fiber from consuming almonds lead to increased butyrate levels in the individuals in this group."
Almonds provide 12.5 grams of fiber per 100-gram serving, as well as 15 essential nutrients, including magnesium, potassium and vitamin E—supporting the nut's wide-reaching popularity in the market. Almonds have taken the top spot among nuts in global new product development since 2006, according to the 2021 Innova Global New Product Introductions report. The top categories for new product introductions include confectionery, bakery, snacks, bars, cereals and dairy.
The potential digestive health benefits add appeal for both consumers and product developers who are looking to capture growing interest in gut-healthy products.
"As consumer awareness of digestive health grows, innovative new products made with almonds are being positioned to enhance gut health," Charice Grace, manager of trade marketing and stewardship at Almond Board of California, said. She cited such examples as Mmmly's Sweet Almond Soft Cookies with prebiotic fiber; dalci's gut health brownies and blondies with naturally occurring digestive enzymes, prebiotics and probiotics; and BelliWelli's bars positioned as a probiotic snack for consumers with IBS.
Importantly, the study revealed the gut-boosting benefits of almonds were seen among whole-almond and almond flour consumers.
Rachel Adams joined Informa's Health & Nutrition Network in 2013. Her career in the natural products industry started with a food and beverage focus before transitioning into her role as managing editor of Natural Products INSIDER, where she covered the dietary supplement industry. Adams left Informa Markets in 2019.
Subscribe and receive the latest insights on the healthy food and beverage industry.
Join 30,000+ members. Yes, it's completely free.
You May Also Like
---