Tiger nuts add nutrition, versatility to food and beverage products
Tiger nuts add nutrition, versatility to food and beverage products
A new nut is on the scene. Well, technically, it's a tuber. Here's how tiger nuts are supporting food and beverage innovation.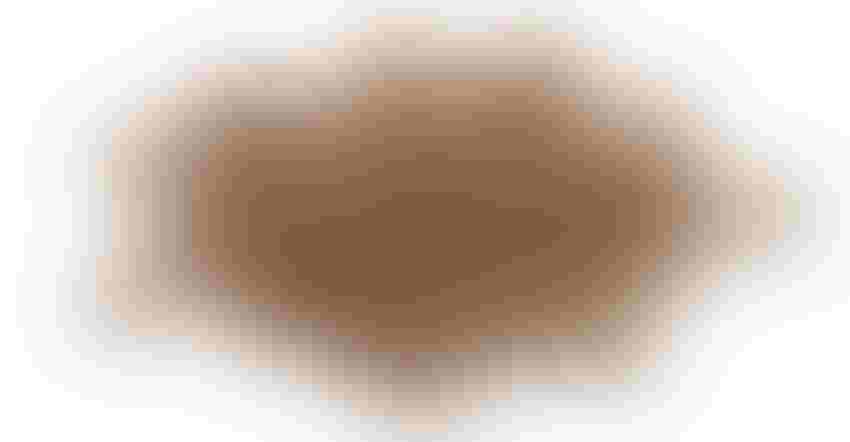 The tiger nut, a nutritional and versatile tuber, is making inroads in food and beverage product innovation—and for good reason.
"Tiger nut" is the name used to describe the tuber of the Cyperus esculentus plant. Tiger nuts are commonly grown in Spain, but they're also a staple food crop in West Africa and parts of the Mediterranean, according to Will Smelko, co-founder and CEO, Ora Organic, which produces an organic plant protein powder enhanced with tiger nuts.
"While they may be a new food to most people, tiger nuts were one of the first plants cultivated by Egyptians and have been traditionally consumed as both food and medicine across regions of Northern Africa and Europe for over 6,000 years," Smelko explained.
Tiger nuts have been virtually absent from the mainstream market, with only a handful of brands able to get their products to store shelves. That was until January, when Sprouts brought a range of tiger nut products from five brands to its stores.
The launch at Sprouts, which includes Ora Organic's Supercharged Organic Plant Protein with tiger nuts, spans a vast assortment of food categories, including snacks, spreads, bars, cereals and baked goods, underlining the tuber's versatility.
In food and beverage production, tiger nuts lend a nutty, sweet and "coconutty" flavor, Will Iyawe-Parsons, founder, Sweet Aya Bites, said. Though commonly compared to tree nuts, tiger nuts are considered a carbohydrate, comparable to a wheat or an oat, he added, but they yield a naturally chewy texture.
Sweet Aya Bites' tiger nut snacks, which incorporate tiger nuts from Spain, are among the tiger nut products launched at Sprouts.
"For my product specifically, the key difference between a tiger nut and an almond or pistachio is that tiger nuts are chewy. The first bite is crunchy but then chewy, which is new for many consumers," Iyawe-Parsons said, adding that the chewiness is a key attribute of Sweet Aya Bites. "That's why our taglines are 'Chewy Goodness' and 'Chewy Delight - Bite After Bite.'"
Nutritionally, the tiger nut is rich in carbohydrates, dietary fiber, lipids, oleic acid, and an assortment of vitamins and minerals (J Anal Methods Chem. 2015. DOI: 10.1155/2015/673547).
"We choose to create a Supercharged Plant Protein Powder enhanced with tiger nuts because of the beneficial prebiotic fiber and variety of nutrients they provide, including magnesium, zinc and potassium," Smelko said. "Specifically, the tiger nut powder provides 3 grams of fiber, including insoluble and soluble prebiotic fibers that are vital to our digestive health and function."
Iyawe-Parsons and Smelko agreed that challenges in formulation with tiger nuts are negligible.
"Quite the opposite," Smelko said. "When they're ground into a flour or powder, tiger nuts have a nice nutty flavor and mildly sweet taste."
The launch at Sprouts will include products from five brands: Sweet Aya Bites' tiger nut snacks; Bhu Foods' tiger nut bars, spread and cereal clusters; Ora Organic's protein powder enhanced with tiger nuts; Mmmly's soft-baked cookies with tiger nuts; and Three Wishes' horchata-flavored cereal with tiger nuts.
Rachel Adams joined Informa's Health & Nutrition Network in 2013. Her career in the natural products industry started with a food and beverage focus before transitioning into her role as managing editor of Natural Products INSIDER, where she covered the dietary supplement industry. Adams left Informa Markets in 2019.
Subscribe and receive the latest insights on the healthy food and beverage industry.
Join 30,000+ members. Yes, it's completely free.
You May Also Like
---