Climate impact labels on food menus drive sustainable selections
Climate impact labels on food menus drive sustainable selections
Consumers are more likely to make sustainable selections at a restaurant when they're faced with climate impact warning labels, per new research.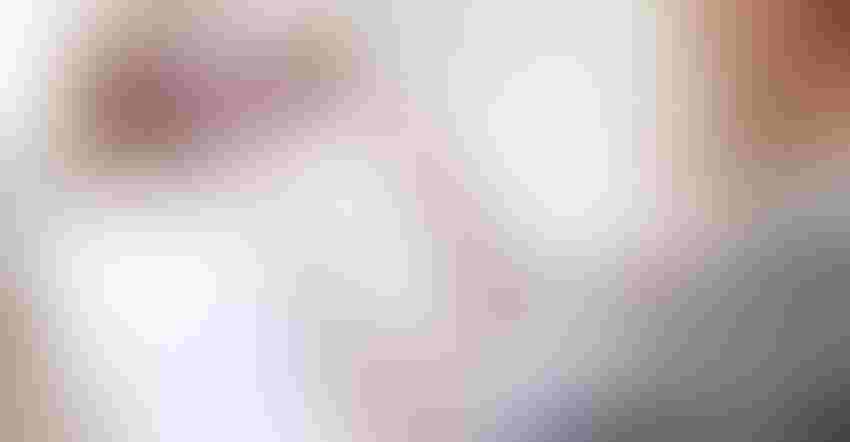 High climate-impact warning labels added to food menus prompted consumers to make more sustainable choices, a new study found (JAMA Netw Open. 2022;5(12):e2248320).
Messaging, whether on a product's packaging or a menu, is a powerful tool that's been shown to impact how consumers make decisions about the food products they buy and consume.
One recent study, for example, found including added-sugar warning labels on menu items high in added sugars may potentially reduce consumption of those foods, and help to inform consumers about the added-sugar content of the foods. What's more, the study found that most study participants (80%) supported using added-sugar warning labels on restaurant menus.
Researchers of the present study, published in JAMA Network Open, contended menu labels that indicate an item's potential impact on the climate could be helpful in driving more sustainable food choices, but data on how the labels should be designed to improve efficacy is lacking.
To determine how menu labels could be effective in prompting sustainable food choices, the researchers used positive and negative framing. Green labels that indicated low climate impact were added to chicken, fish or vegetarian food items, while red labels that indicated high climate impact were added to red meat food items. A third label option, a QR code, was used for control.
For the study, more than 5,000 U.S. adults were shown a fast-food menu and asked to select one item they would like to order for dinner. The participants, who completed the survey online between March and April 2022, were randomized to one of the three label conditions.
Results showed both labels, low climate- and high climate-impact, were effective at swaying participants to opt for more sustainable options. Compared with the control group, 23.5% more participants selected a sustainable menu item when menus displayed the red high climate-impact label, and 9.9% more participants selected a sustainable menu item when menus displayed the green low climate-impact label.
The study authors also wanted to determine how climate impact labels affected the participants' perception of the healthfulness of the foods. They cited concerns, based on previous research, that consumers could perceive products that are labeled as environmentally friendly as healthier, even if those products still contain high levels of sugar, calories, saturated fat and salt (Food Qual Prefer. 2018;68:215-225).
"Thus, positively framed sustainability labels on unhealthy items could mislead consumers to perceive unhealthy foods as healthy, thereby encouraging consumption of these items," the authors wrote.
The healthfulness of the menu items was determined using the Nutrition Profile Index (NPI), which generates a single score based on the food item's "positive" and "negative" nutrients per 100 grams. Examples of negative nutrients include saturated fat, total sugar and sodium, while examples of positive nutrients include fiber and protein.
Participants who selected a sustainable item rated their order as healthier than those who selected an unsustainable item, the results showed. While participants in the high climate-impact label group selected healthier items compared to control, those in the low climate-impact label group did not.
"This health halo effect may be important because many sustainable items are not particularly healthy (no menu items in this study met the threshold to be considered healthy based on NPI scores), and the health halo effect may encourage their overconsumption," the authors explained.
Rachel Adams joined Informa's Health & Nutrition Network in 2013. Her career in the natural products industry started with a food and beverage focus before transitioning into her role as managing editor of Natural Products INSIDER, where she covered the dietary supplement industry. Adams left Informa Markets in 2019.
Subscribe and receive the latest insights on the healthy food and beverage industry.
Join 30,000+ members. Yes, it's completely free.
You May Also Like
---