2019 New Product Pacesetters recognizes top 10 food, beverage brands
2019 New Product Pacesetters recognizes top 10 food, beverage brands
Information Resources Inc. (IRI), released its 2019 New Product Pacesetters report, its 25th annual compilation highlighting the most successful new product launches across food and beverage, nonfood and convenience store sectors.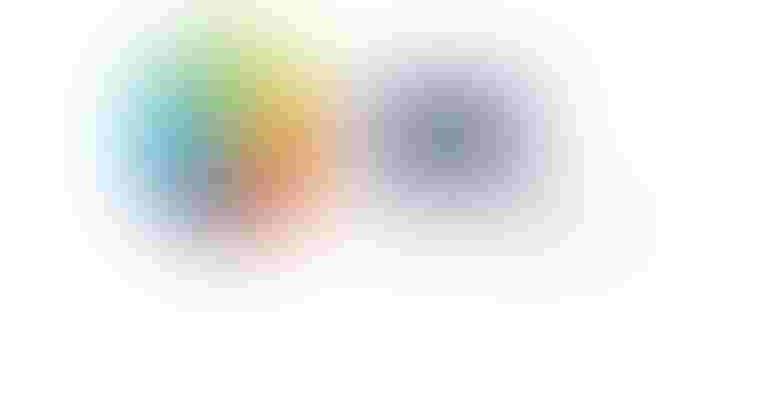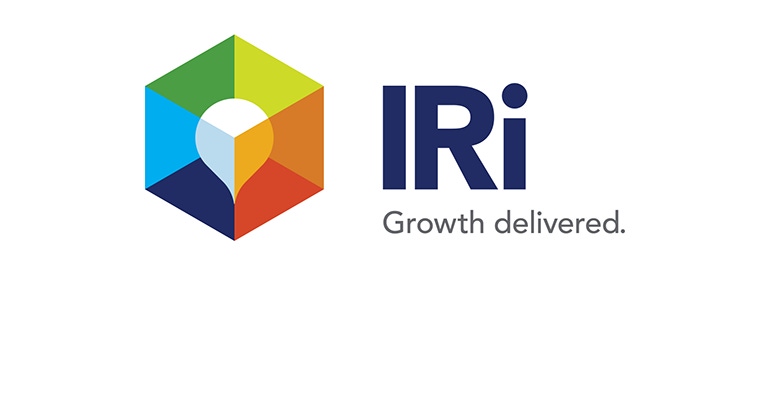 According to the report, both large and small companies were successful in 2019, thanks to consumers' willingness to embrace an expanded range of product types and attributes. However, the big story of 2019 was the return of the blockbuster product launch.
Six food and beverage New Product Pacesetters earned more than $100 million in multioutlet channels, as did four in the nonfood and beverage category. The last time the food and beverage category had at least six products break the $100 million mark was in 2012. The median sales of a 2019 Food and Beverage Pacesetter were $19 million, up from $11 million in 2018.
"It's not just that these products eclipsed the monumental $100 million plateau, but this year's 10 $100 million-plus launches account for 33% of all Pacesetter dollars, accentuating that big is back," said Joan Driggs, vice president of Content and Thought Leadership, IRI.
In 2019, 53% of New Product Pacesetters came from small companies (less than $1 billion in sales). Small companies are typically able to innovate quickly, demonstrate flexibility and act faster than their larger counterparts. The challenge for smaller companies is typically distribution power, but thanks to the "Shark Tank" effect, products like Kodiak Cakes Power Waffles, chickpea-based Banza noodles and biodegradable, flushable Dude Wipes were able to get noticed and distributed.
Big companies accounted for 24% of 2019 New Product Pacesetter products and half of Pacesetter dollars. While smaller brands have smaller budgets and typically rely on nontraditional media outlets, big brands dedicated 25% to 30% of sales dollars to advertising. Gatorade G Zero saw $154 million in multioutlet sales in 2019 and spent $39.5 million on advertising, according to Kantar Media. In contrast, the No. 1 food and beverage New Product Pacesetter, Bang Energy drinks, spent $2,200 on traditional media but generated almost $300 million in multioutlet sales.
"If only one thing is true about New Product Pacesetters year in and year out, it's that the formula for a winning product, no matter the size of the company, is having the right product in the right place at the right time for the right consumer," Driggs said. "This year's New Product Pacesetters stand true to that testament, with both small and large brands achieving success thanks to smart distribution strategies and personalized targeted marketing initiatives."
Natural attributes fueled food, beverage sales
According to IRI, 2019's Top 10 food and beverage brands shifted toward natural and non-GMO ingredients. In 2019, three of the Top 10 and 25 of the Top 100 food and beverage New Product Pacesetters touted non-GMO benefits, with products including SlimFast Keto offering low-carb, ketogenic nutrition; PERDUE SIMPLY SMART Organics, featuring organic meats and non-GMO ingredients; and Arnold, Brownberry and Oroweat Sandwich Thins, relaunched with premium ingredients and a dose of fiber in a low-calorie bread product.
The top 10 food and beverage brands making the 2019 New Product Pacesetters list include:
Bang Energy ($299.4 million)

Enfamil NeuroPro ( $230.5 million)

Arnold/Brownberry/Oroweat Sandwich Thins ($103.2 million)

Corona Premier ($101.8 million)

Cheez-It Snap'd ($88.7 million)

SlimFast Keto ($76.2 million)

Perdue Simply Smart Organics ($70.7 million)

Pop-Tarts Bites ($68.3 million
Convenience captures broad appeal with niche innovations
Performance beverages outpaced but didn't outweigh tobacco and e-cigarettes in the convenience channel. Eight of the top 10 c-store products broke the $100 million threshold, with JUUL taking the No. 1 spot after achieving more than $2.4 billion in sales. JUUL's success can be tied to its wide variety of flavor options, as well as consumers' perception of e-cigs as being healthier than traditional offerings.
The top 10 convenience store brands making the 2019 New Product Pacesetters list include:
Bang Energy ($723 million)

White Claw ($344.8 million)

Vuse Alto ( $225.6 million)

Marlboro Ice ($189 million)

Red Bull Coconut ($141.3 million)

Vuse Ciro ($136.7 million)

Mtn Dew Amp Game Fuel ( $86.3 million)
Rising stars
IRI also named 10 Rising Star food and beverage brands based on innovation, noting energy drinks are powering their way to Pacesetter status.
Monster Energy Ultra Paradise
My/Mo ice cream
Plant Oat
Red Bull Peach Edition
Reign (Monster Beverage)
Ruffles Double Crunch
Smithfield Prime Fresh Delicatessen
Spindrift
Talenti Gelato Layers
Wonderful No Shells Flavored Pistachios
Innovation before the 'new normal'
"Only time will tell how consumers' behaviors will change from the pre-COVID-19 world to the one we are living in today, but brands that want to thrive will need to adjust their strategies, sometimes dramatically, to reflect the new normal," said Larry Levin, executive vice president, Market and Shopper Intelligence and Thought Leadership, IRI. "When we look at how new products were developed and distributed during a similar economic period, the Great Recession, we see ample opportunity for manufacturers and retailers to adjust their innovation strategies in order to keep winning."
Targeting the consumer
To understand those consumers who have catalyzed New Product Pacesetter products (in a pre-COVID-19 world), IRI used the New Product Pacesetter Consumer Survey results and ran certain segments through its EconoLink lens to gauge how enthusiastic people are about new products with consideration of their financial situations and outlooks. Survey results and EconoLink segments identified a powerful consumer group—Avid Early Adopters—who have a high propensity to buy new products. Avid Early Adopters are most often in their mid-40s, have kids at home and have moderate income levels, though income enough to take risks with their purchases. And while this group represents only about 8% of the population, it's small but powerful, IRI noted. Most members of this group are committed to new products across segments. They are likely to try a new product in four of six categories, compared with New Product Enthusiasts, who engage in up to three, and Laggards, who try up to two. U.S. consumers remain consistent in their adoption of new products, with about 1 in 12 continuing to see themselves as Avid Early Adopters. The convergence of an adopter mindset combined with an economic backdrop provides an interesting story that helps cultivate targeted opportunities for manufacturers and retailers, the report concluded.
Subscribe and receive the latest insights on the healthy food and beverage industry.
Join 30,000+ members. Yes, it's completely free.
You May Also Like
---