2022 health and wellness trends for conscious consumers
2022 health and wellness trends for conscious consumers
A new trend report commissioned by Presence, a natural products food brokerage and service provider, revealed the top food, beverage, and health and wellness trends in 2022 to connect brands with today's mindful shoppers.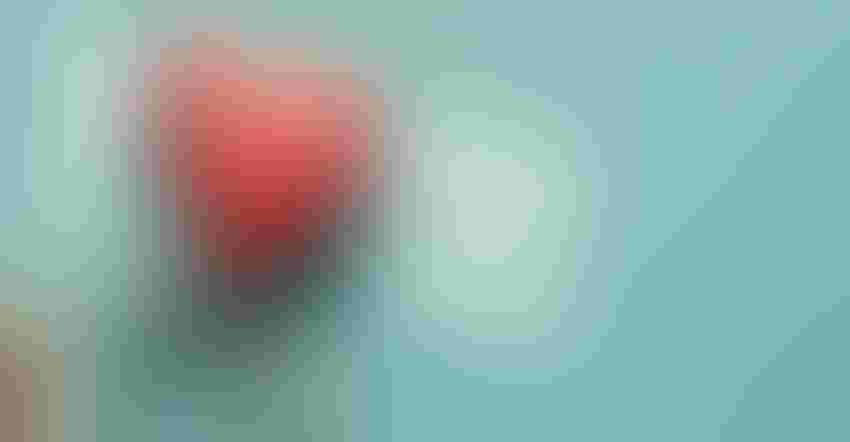 The report, conducted by SPINS, found there's been a spectacular shift over the past few years as consumers focus more on better-for-you products and prioritize their health and wellness needs. In addition to being better informed, consumers have become more conscious of the way they shop, consume and dispose of everyday items.
"The new generation of consumers is becoming more educated, more adventurous, and more open to trying different products and services," said Tracy Miedema, vice president, Business Development, Presence. "We're seeing consumers proactively seek food and beverage brands that promote health and mental wellness, choosing natural products and supplements for holistic nutrition and are looking to make a positive impact on their communities and the environment."
Presence outline five key trends that will fuel innovation in 2022 and beyond:
Carbonated soda for gut health
As consumers become increasingly aware of the foundational role of good gut health, the probiotics category continues to grow, increasing outside of supplements and into new food and beverage formats. In 2020, the global probiotics market was estimated at $54.77 billion and is continuing to grow at a compound annual growth (CAGR) rate of 7.2% from 2021 to 2028. Probiotics are usually found in various types of fermented foods such as yogurt, kombucha, pickles and kimchi. Today, one of its leading contributors to the growing probiotics trend are functional carbonated beverages. Among the most popular probiotic drinks are shelf-stable functional carbonated beverages in the energy and performance categories.
Carbonated drinks with digestive benefits—prebiotic, probiotic and postbiotic—are the next generation of functional beverages containing health-boosting ingredients that boast to be better for the digestive system and boost immunity. Shelf-stable energy drinks and other functional beverages containing probiotics were the top sales drivers with 4,357.4% growth. For beverages containing prebiotics, shelf-stable soda and carbonated beverages were up by 12.8%.
Regenerative agriculture
Health-conscious consumers will pay a premium on products that ensure their health and well-being and support social responsibility and sustainability. Many have taken an interest in environmental health and are purchasing products that support the future they want to see. Continuing to seek cleaner ingredient profiles, consumers are now watching how companies are working towards a better planet.
Since 2019, business interest in regenerative agriculture has spiked by 138%. Regenerative agriculture is a movement that promotes biodiversity, sequesters carbon and allows living systems to work in harmony. The concept draws on traditions of working with the rhythms of nature and we've seen a reintroduction of regenerative agriculture practices over the course of the pandemic. Regenerative agriculture has been booming and will play a critical role shaping the future of agriculture. Tactics that prioritize soil health to achieve optimal level of nutrients for crop production, no-till planting, the inclusion of cover crops on farmland and traditional animal husbandry will help make the food and agriculture sector become more responsible and at the same time appeal to conscious consumers. Don't be surprised if you see labels touting the benefits of food products sourced from farms that utilize this method of farming.
More sustainable packaging options
Consumers are paying close attention to the environmental impact of what they purchase and selectively choosing the brands they support by investing in those that align with their values and the issues that are important to them. Although many manufacturers have shifted to eco-friendly, upcycled packaging options, environmental waste remains to be a top concern for purpose-driven consumers.
Manufacturers, retailers, and other brands are rethinking how to provide even more sustainable material when packaging products. By choosing recycled materials that can help reduce waste and carbon footprint, we minimize the use of plastics and one-time-use packaging materials. Throughout packaging supply chains, there has been a 23% increase in recyclable pod/cup systems, 9% increase in aseptic cartons, and 2% increase in using glass. As packaging continues to factor into purchasing decisions, there will be innovation surrounding zero-waste packaging.
Mushroom everything
With continued double-digit growth in the natural retail channel, mushrooms are poised for mainstream success. Consumers are showing a new level of interest in engagement in all things mushroom. From culinary to functional, the fungi kingdom is newly being recognized for its role in the human diet. Retailers are stocking a variety of new mushroom products, and fungi are even featured in seasoning blends, ready-to-drink beverages, snacks, and coffee. Supplements that contain mushroom as a key ingredient in the form of capsule, powder, tinctures or teas are also becoming more popular.
Various types of mushrooms provide different benefits. Chaga, cordyceps, Reishi, lion's mane and turkey tail are more commonly found as supplements and in powder form, although they can also be found fresh and dried. Their ingredients have been shown to stimulate the immune system, help with healthy blood pressure management, supply powerful antioxidants, and support overall wellness. Some research also suggests they may promote focus, provide cardiovascular and skin health support, or boost cognition.
The surge in demand for functional mushrooms and supplements will continue to grow as consumers look for food and beverage innovations that promote benefits beyond basic nutrition. In 2020, the global functional mushroom market generated $7.98 billion. By 2030, the global functional mushroom market is expected to amount to $19.33 billion, seeing a CAGR of 9.3% between 2021 and 2030.
Relaxation supplements for stress and sleep
The pandemic has exacerbated the level of stress a consumer faces on a day-to-day basis and their attention to emotional wellbeing and stress support have accelerated in the ever-changing Covid era. As a result, many people are turning to vitamins and supplements to support their mental health. As such, vitamins and supplements saw 43% year over year growth on Amazon.
Although there are many drivers of growth for vitamins and supplements, there was a significant increase in stress and sleep support. In a YoY growth report, results show a 30% growth for stress relief and sleep support products. With the rise of natural wellness products, consumers are seeking new innovations in delivery format and combinations that include ingredients such as magnesium, MCT or ashwagandha to help relaxation, sleep and relieve stress.
Subscribe and receive the latest insights on the healthy food and beverage industry.
Join 30,000+ members. Yes, it's completely free.
You May Also Like
---