3 moods driving functional F&B trends
3 moods driving functional F&B trends
Innovation opportunities emerge when companies explore functional beverage and food possibilities through mood-driven need states.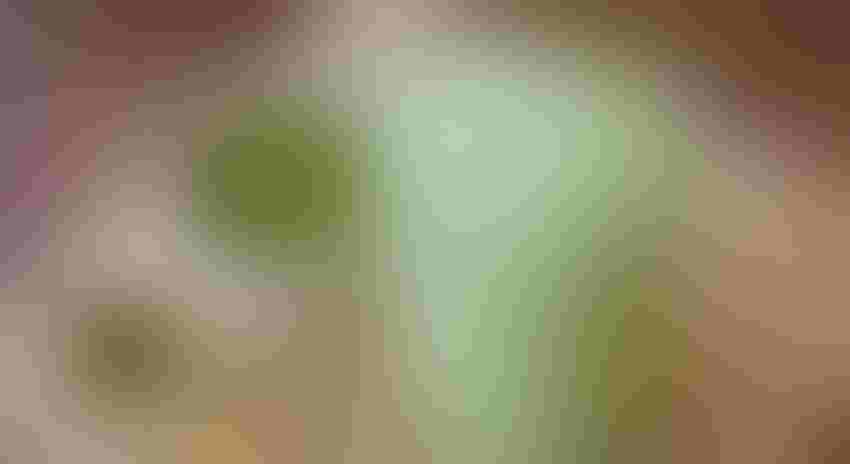 More than a preface to dinner plans or a shared snack, the question "What are you in the mood for?"  takes on new meaning as moods carve out space in functional foods and beverages.
From calming matcha to energizing, plant-based, superfood snacks, products that focus on feelings are capturing the attention of shoppers and investors. Three moods—calm, energized and renewed—are at the forefront, trending in various formats and flavors across functional foods and beverages.
Early indicators & motivators
In early 2022, MarketPlace surveyed 766 supplement consumers in the United States, capturing data about purchase drivers, behaviors, and the appeal of functional foods and beverages.
• Trending functional food formats
In this question, respondents were asked to imagine that the health benefits they sought in supplements could be consumed in an indulgent food. Assuming the benefits met their needs, they were to identify which of the following food formats they would find most appealing, selecting up to three responses.
The results were:
Chocolate 32%
Ice cream 32%
Cookie 28%
Brownie 25%
Peanut butter cup 21%
• Trending functional beverage formats
Like the first question, respondents were asked to select up to three beverages they would find most appealing if the health benefits they sought in supplements could be consumed in an indulgent drink.
The preferences were:
Ready-to-drink (RTD) smoothie 33%
Coffee drink 27%
Ready-to-mix (RTM) shake 25%
Tea drink 25%
Soda 20%
Sports drink 19%
According to Jim Hibsch, senior brand strategist, MarketPlace, "We look to supplement consumers as early adopters of emerging functional nutrition trends. In many cases, ingredients and need states experiencing growth in the supplement space are early indicators of trends that will fuel functional foods and beverages."
Based on the data, benefits that align with moods—energy (energized), hair/skin/nail (renewal) and reduce anxiety/stress (calming)—connected with certain supplement consumers and point to opportunities in functional foods and beverages.
• Functional benefits
An additional survey question asked the participants which of the following health benefits they had used supplements for in the past year. They were instructed to select all that applied.
They chose:
General wellness 55%
Energy 43%
Immunity 40%
Hair/skin/nail health 27%
Reduce anxiety/stress 26%
Calming sips and snacks
With a 25% increase in prevalence of anxiety and depression during the first year of the Covid-19 pandemic, according to the World Health Organization (WHO), it's perhaps unsurprising that approximately one-fourth (26%) of supplement consumers in MarketPlace's research reported taking supplements to reduce anxiety or stress.
This calm-seeking subgroup also found RTD smoothies (39%), coffee drinks (29%), RTM shakes (28%) and tea drinks (25%) to be the most appealing among functional beverage formats. In comparison, only 14% said they'd find a functional sparkling water appealing.
While many functional beverage brands currently serve up sparkling water and RTM stick packs, the addition of creamy smoothies or shakes may help broaden their appeal—and audience—to include other calm-seeking sippers.
Of indulgent functional foods, ice cream (37%), chocolate (30%) and brownies (28%) were most preferred by the subgroup. Combining the appeal of both ice cream and chocolate, chocolate-coated ice cream bites made with adaptogens like ginseng (J Ginseng Res. 2017;41[4]:589-594) and turmeric (Indian J Pharm Sci. 2010;72[2]:149-154)—the source of curcumin (Curcuma longa)—may appeal to consumers seeking moments of both decadence and calm.
Energized indulgence
Energy supplements are often accompanied by bright, zestful flavors in efficient delivery formats like beverage shots and gel packs. But perhaps indulgent formats offer an alternative path to an energized mindset.
Among the 43% of supplement consumers who had used energy supplements in the past year, 38% said they'd find an RTD smoothie appealing. They also favored chocolate (34%) as a functional food format.
In better-for-you beverages, green tea (43%) was the most highly favored flavor among the energy seeking subgroup, followed by the classics, vanilla (38%) and chocolate (35%). Among fruit flavors, energy seekers most preferred raspberry (32%).
What might this mean for energizing innovation? Perhaps RTD vanilla and turmeric breakfast smoothies or adaptogenic chocolate bites will satisfy the desire for energized indulgence.
Ready to renew
To feel renewed, one might seek better sleep, fitness activity or mindful meditation. For some, renewal is reflected in external qualities like hair, skin and nail health—a benefit sought by 27% of the surveyed supplement consumers.
In general, this subgroup reported consuming biotin (46%) in notably greater numbers than the general supplement consumer, over-indexing by 19 percentage points.
Given that those seeking hair, skin and nail health benefits preferred RTD smoothies (41%), ice cream (35%) and chocolate (31%)—while also expressing the greatest preference for green tea flavors (49%)—the future of hair, skin and nail support may just come in the form of on-the-go matcha smoothies or matcha mochi ice cream.
Innovation opportunities emerge when companies explore functional food and beverage possibilities through mood-driven need states. By considering the perspective of supplement consumers whose behaviors and dollars are already backing the functional benefits they prize, brands can identify, innovate and market functional beverage and food products that stand to win with consumers.
Nicole Hill is the executive director of strategy at MarketPlace, a strategy and brand firm that serves food and beverage, pet and animal, and health and wellness businesses. From innovation insights that drive product development to brand strategies that capture market share, she delivers valuable insight to the firm's partners and the nutrition industry at large.
Subscribe and receive the latest insights on the healthy food and beverage industry.
Join 30,000+ members. Yes, it's completely free.
You May Also Like
---