Brazil becomes hub for health and wellness food exports
Brazil becomes hub for health and wellness food exports
Whether it's through açaí berries, honey, cashews or yerba mate tea, Brazil has made its mark as a global ingredient exporter to the U.S. and beyond.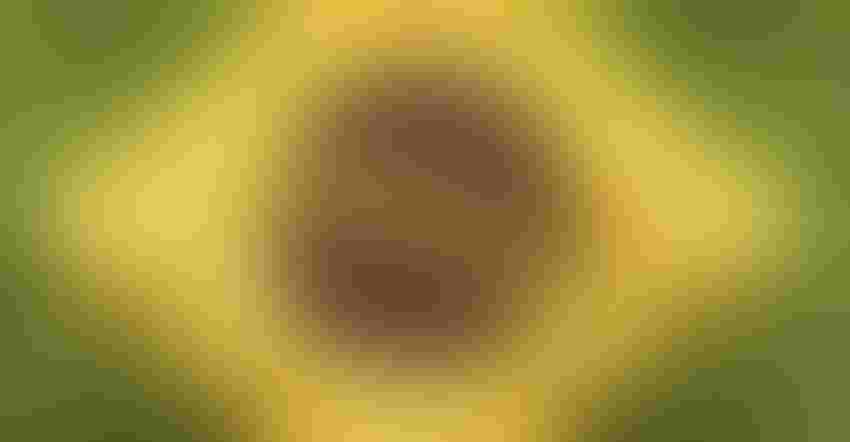 If the past year revealed anything, it's that the demand for health and wellness products is here to stay. Indeed, in a world characterized by increased access to information and a heightened focus on balanced living, consumers today are in search of the latest healthy food trends—and they're more than willing to try a variety of new and exciting wholesome ingredients.
Health and wellness products have experienced a meteoric rise in popularity. In fact, according to The Hartman Group, as many as 90% of Americans stated they are actively seeking out food with functional health benefits. Now, as attention turns toward the estimated US$811 billion health and wellness industry (according to Statista), many of the world's top food and beverage exporters are working to increase their presence in this rapidly evolving market. One country in particular is working to steadily increase its position: Brazil.
Brazil is already recognized globally as an agribusiness hub for its meat, coffee and fruit exports, among other products. However, over the past 20 years, Brazil has expanded its "sphere of influence" into some of the world's most popular health-food trends—from açaí to protein alternatives and more. In many ways, the key to Brazil's success has been its natural ingredients, attractive lifestyle and export expertise. By examining the latest global eating habits, considering how the country's native foods can play a role, and then subsequently taking fast action to distribute these products, Brazil has quickly become a go-to resource for a variety of the world's most sought-after health-food products. The country has positioned itself for further expansion both now and in the future.
The following insights demonstrate how Brazil is continuing to rise to the challenge of global health and wellness demand—combining local ingredients with nuanced health-food trends in order to capitalize on the age of healthy living.
Revitalizing the breakfast market
As many in the food and beverage industry can attest, the breakfast market is extraordinarily difficult to break into. Consumers today tend to be predictable and look to apply routines into their everyday lives wherever possible. Breakfast foods are no exception. However, despite being faced with an increasingly competitive market centered around legacy products like cereal, eggs and toast, one Brazilian ingredient has recently surged in demand around the world: açaí.
Over the past few years, açaí demand has increased significantly, and its popularity is only anticipated to grow in the future. In fact, a report from Market Data Forecast noted the açaí berry market is expected to more than double from US$720 million in 2019 to US$2,090 million in 2025. As the world's leading producer of açaí, Brazil is at the forefront of this global demand, producing more than 1.25 million tons of açaí per year.
In addition to being high in antioxidants and vitamins A and C, as well as being organically grown, açaí has gained international notoriety over the years for its beautiful purple color—making it a photogenic option for food bloggers and social media influencers from Hawaii to São Paulo. At the time of publication of this article, #acaibowl was nearing a staggering 1.7 million posts on Instagram and an estimated 27,000 Facebook posts. Açaí's incredible popularity on social media is, in large part, a testament to Brazil's success as a forward-thinking leader in health and wellness. By scanning the market, thinking creatively about how to promote its native ingredients, and leveraging social media insights along the way, Brazil was able to increase exports of açaí—taking the product from a somewhat unknown product to a staple breakfast item in a relatively short period of time.
Supplying the protein alternative craze
Protein alternatives are an incredibly sought-after option, particularly with the rise of veganism and vegetarianism. For example, in the U.S. alone, the number of vegans increased by more than 3,000% from 2004 to 2019, per Ipsos Retail Performance data analysis.
Protein alternatives can take a variety of different forms, from pills to powder; however, one of the most natural and sustainable types of protein is cashews. Packed with fiber, vitamins and minerals, cashews can contain as much as 15% protein in every serving. Cashews have become an incredibly attractive health-food product over the past few years, with Brazil serving as one of the leading global distributors.
Brazil's pre-established infrastructure in the global nut market has been particularly notable. With cashew demand on the rise in recent years, Brazil found itself in an advantageous position to distribute protein—in its many forms—around the world. The country is elevating local communities in the process. Today, many of Brazil's biggest cashew traders work alongside local farmers to produce ethically and sustainably sourced ingredients that are highly desired by a new generation of conscious consumers. It's an investment that's already paying off. In fact, in 2020, Brazil exported approximately 4,400 tons of cashews to the U.S. alone, representing 28% of Brazil's total exports of the product that year, according to proprietary data from the Brazilian Ministry of Economy.
Building a reputation for immune-boosting products
While many health and wellness products have seen increased demand over the past year, perhaps no product category received as much attention as vitamins and other immune-system boosters. Particularly as consumers around the world change routines related to nutrition and immunity, many are beginning to turn to natural ingredients in lieu of OTC remedies. Increasingly, these niche products are being sourced from Brazil.
From honey and propolis, which are traditionally known for their anti-inflammatory properties, to yerba mate tea, which is high in vitamins A, C and E, native Brazilian exports are becoming increasingly popular for their natural compounds and potential pathways to healing. As word spreads about these products, so too does the demand. In 2020 alone, Brazil successfully exported approximately US$72 million in honey and US$2 million worth of yerba mate tea to the U.S.
Brazil's focus on natural, unique, traditional products has been key to bolstering its position as a global healthy food distributor. It's not always about finding and capitalizing on the next "avant-garde" food craze. Instead, it's about proactively leveraging the healthiest and most natural ingredients to meet rising food trends around the world. Whether it's through açaí berries, honey, cashews or yerba mate tea, Brazil has been successful. Equipped with a mastery of local ingredients, a focus on sustainably sourced products, and a keen eye toward wholesome food and wellness trends, Brazil is poised to become a superpower in superfoods and healthy products.
Augusto Pestana is the business director of Apex-Brasil. He holds a law degree from the University of São Paulo. A career diplomat since 1995, Pestana concluded the courses of formation, improvement and high studies (professional doctorate) at the Rio Branco Institute, with a thesis on international cooperation in energy, science and technology.
Subscribe and receive the latest insights on the healthy food and beverage industry.
Join 30,000+ members. Yes, it's completely free.
You May Also Like
---