Children's food brands cater to developing palates
Children's food brands cater to developing palates
Foods for babies and toddlers should strive to be healthier and broader in focus, such as including functional ingredients and early introduction to eggs and peanuts.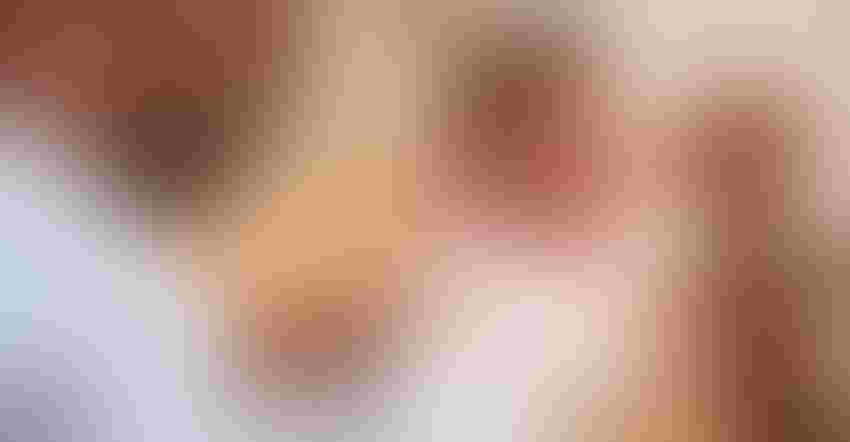 Most parents understand if they want to raise healthy kids with good eating habits, they need to feed them a balanced diet from the beginning. Although many resources exist for parents, the Dietary Guidelines for Americans (DGAs) traditionally hasn't been one of them. Until now.
In 2020, for the first time, the Dietary Guidelines will include guidance for baby and toddler nutrition, with recommendations like introducing peanuts and eggs in the first year of life, and avoiding added sugar during the first two years. It couldn't come soon enough, as recent research published in the Journal of the American Medical Association (JAMA) showed that although the eating habits of American children are slowly improving, more than half still fall short of getting a quality diet (2020;323[12]:1161-1174).
Experts from leading children's food brands spoke with Food & Beverage Insider about how the market is helping parents introduce their kids to delicious and healthy foods from day one.
Food & Beverage Insider: What are some of the biggest trends impacting children's nutrition today, and what's driving those trends?
Regina Lee Fechter, vice president of innovation and business development, Happy Family Organics: A big trend in baby food is a shift from thinking "food is fun before age 1" to "every bite counts" during this incredible time of growth and development. The USDA Dietary Guidelines for 2020-2025 will include baby and toddler nutrition for the first time, and we expect to see stronger guidance around limiting added sugar and sodium intake, encouraging more vegetable consumption, and introducing peanut and egg between 6 and 12 months.
Another emerging trend we've been focused on is immune and digestive support. Our product development research shows 48% of moms are seeking out added functional ingredients in their food, and 40% are giving their toddler a pre- or probiotic as a separate supplement. We recently launched Happy Tot Super Bellies, a line of organic fruit and veggie puree pouches that include functional ingredients like prebiotic fiber and beta-glucan.
Leslie Waller, vice president of marketing, Plum Organics, Campbell Soup Co.: The foods that babies and toddlers are exposed to really lay the foundation for their relationship with food as adults. It might sound dramatic, but babies really do develop a taste palate. Parents, pediatricians and nutritionists recommend giving babies a wide variety of vegetables and fruits, flavors and textures to help expand the foods they like. This is critically important. Childhood obesity rates are at an all-time high and this can trigger many other health conditions down the road. Obesity is a complicated issue, but developing children with a taste for healthier foods is a strong start toward reducing it.
To read this article in its entirety, check out the Children and toddler nutrition: Winning strategies to feed the future – digital magazine.
Melissa Kvidahl Reilly is a freelance writer and editor with 10 years of experience covering news and trends in the natural, organic and supplement markets. She lives and works in New Jersey.
Subscribe and receive the latest insights on the healthy food and beverage industry.
Join 30,000+ members. Yes, it's completely free.
You May Also Like
---