Comfort, immunity, mental health key trends for 2021
Comfort, immunity, mental health key trends for 2021
Consumers are looking for different types of food and beverage offerings as they bridge the gap to post-pandemic new normal.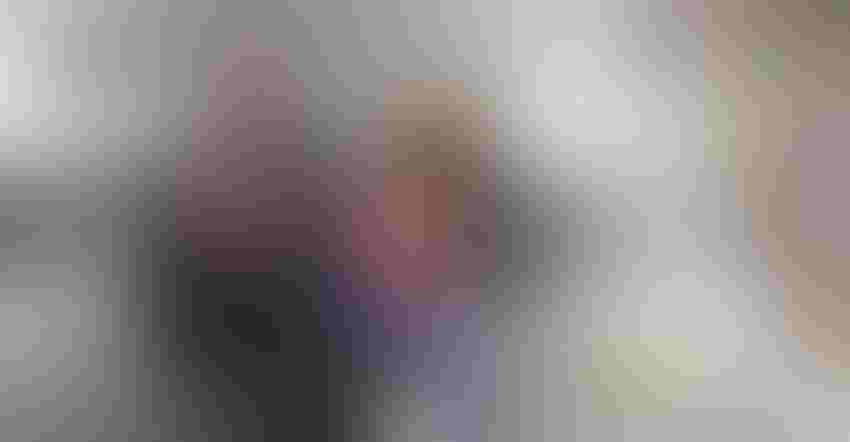 The effects of the COVID-19 pandemic will continue to be part of life in 2021, weaving their way into nearly every trend impacting consumer spending and new product development. Consumers are seeking out comfort and uplift, while also hunkering down for whatever parameters the coming months bring. A light is at the end of the tunnel, however, and Saage Insights anticipates a surge of consumer confidence by summer and autumn of 2021, as lockdown mode abates.
Drawn from in-house knowledge and findings from qualitative interviews conducted in May 2020, the firm predicts the following trends will influence the food and beverage segment this year.
Immunity and protection
The pandemic is driving a heightened desire for security against pathogens, changing many people's perspective on acceptable levels of purification, especially in public spaces. With awareness fixated on health and safety, consumers are looking for products that promise the highest level of cleanliness, protection and immune support.
The desire for immunity is increasing interest in the supplement market and influencing food and beverage trends, as consumers look for key wellness ingredients. Saage's interviewees highlighted elderberry as an important element of immunity routines. Antioxidants, vitamins and electrolytes were also important to these consumers, through supplements, teas, juices and functional drinks.
2020 accelerated the evolution of contactless commerce and created an obsession with all things germ-free. It is likely that establishments such as restaurants, bars, grocery stores and convenience stores will begin to advertise their safety precautions such as high energy visible (HEV) lights that kill harmful bacteria or high-efficiency particulate air (HEPA)-rated filters.
The hospitality industry quickly pivoted to contactless service last year through QR-coded menus and ordering. Now that more consumers have learned how to scan QR codes, brands have an opportunity to use QR beyond contactless service—for instance, to drive engagement or offer deals.
Mental health focus
The shared experience of going through a global pandemic is changing attitudes toward mental health and driving a new openness to talk about personal struggles and seeking help. Social media is becoming a platform for mental health conversations, including candid posts on Instagram and the warts-and-all confessional nature of many TikToks. Some consumers are seeking relief from anxiety and stress through apps such as Headspace or Calm.
Consumers are looking for antidotes to the stress and anxiety of this moment through products as well, from somatic designs such as weighted blankets to calming beverages like teas. Within food and beverage, interest is growing in naturally lifting moods through ingredients such as cannabis, adaptogens, nootropics, probiotics, prebiotics or omegas. An entire category of drinks is emerging that promises uplift and calming, powered by these ingredients.
Most of all, consumers are seeking positivity, an attitude that companies are wise to tap into in brand engagement. For inspiration, look to the face of pure positivity, the viral TikTok sensation Nathan Apodaca (DoggFace208), who recently longboarded into fame armed with an Ocean Spray bottle and "Dreams" by Fleetwood Mac. Ocean Spray rewarded Apodaca with a new Nissan Frontier PRO-4X 4WD Crew Cab for the unexpected promotional boost, bringing the feelgood vibes up even higher for the brand among consumers.
Comfort
The current stay-at-home lifestyle is driving desire for relaxing, low-key, upbeat products and entertainment. Consumers are seeking out coziness, from binge-watching soothing shows like The Great British Bake Off to lounging in comfortable athleisure and luxe pajamas.
Comfort food continues to trend as well, as consumers learn to bake bread, indulge in pizza, ice cream, cookies and snack foods, and prepare cozy meals at home. Interviewees, especially Gen Z participants, cited TikTok and Pinterest as places for food inspiration, from scouting the latest Starbucks secret menu items to finding recipes for baking projects.
Food and beverage brands are wise to explore ways to merge comfort with the desire for better-for-you products. This could include adding functionality—such as adaptogenic mushrooms in hot chocolate—focusing on clean labels that are free from additives or reducing sugar content.
Sustainable slant
Sustainability is driving innovation within the food industry, and consumers are embracing better-for-the-world advancements such as plant-based meat, upcycled ingredients and green packaging. Demand for meat alternatives is up globally as consumers gradually shift away from meat consumption. Some interviewees explained that they were reducing meat due to sustainability concerns, citing a belief that the cattle industry is tied to climate impacting greenhouse gases.
Some food and beverage brands are reducing waste through upcycling ingredients. From vodka made with discarded coffee fruit (Good Vodka) to snacks made with the spent grains from beer production (Upcycled Grain Project), products that use ingredients that would otherwise be thrown out as waste are launching globally.
Regenerative agriculture is another area of focus for brands. Brewers from Dogfish Head to Anheuser-Busch are exploring this sustainable approach to ingredients that focuses on rebuilding soil health and biodiversity. The former launched a beer highlighting the practice in 2020, Dogfish Head Re-Gen-Ale, made with sustainably grown wheat.
Now, with fast-food chains on board with the sustainability trend, such as McDonald's new McPlant burger and Burger King's trial of returnable packaging, the new face of food is becoming widely accessible to the mainstream in 2021 and beyond.
Chef shuffle
The pandemic is shaking up the restaurant industry, causing mass closings and unemployment within the service industry. Although it's causing a lot of pain and heartbreak as neighborhood staples close, an undercurrent of entrepreneurial energy is brewing. Cottage food startups are emerging from the ashes, some of which tap the zeitgeist of the socially distanced world. Upscale picnic services such as Plein Air Picnic, located in Monterey, California, are providing an alternative to the restaurant experience. Covid has also accelerated the trend toward personal chefs and prepared meal deliveries, an area that will likely continue post-lockdowns.
This is an ideal time for brands to look into collaborating with chefs, such as Kroger's summer 2020 activation, in which Top Chef Brooke Williamson used the brand's Private Selection and Simple Truth ingredients to create a Perfect BBQ. Highly aware of the struggles of the restaurant industry, consumers are likely to embrace activations with local chefs within their own communities.
As the world begins to reopen in late 2021, a new creative boom will emerge among chefs. With the pandemic causing a proliferation of ghost kitchens, the food industry will be reshaped. Expect a new wave of artisanal products such as chef-created hot sauces, kimchis or cocktail syrups. The future is not necessarily brick and mortar. Incubators, delivery-only models, pop-ups, food trucks and nimble attitudes will prevail in 2021 and beyond as the restaurant industry digs out of the chaos of 2020.
Home cooking
With restaurants closing and consumers spending more time in their abodes, home cooking is on the rise and the habit is likely to stick once the pandemic is over. Saage Insights' interviewees mentioned that cooking with their families has been a highlight of their time in quarantine. Families are experimenting with new recipes and ingredients, investing in new cookware, and learning the benefits of shopping lists and meal planning.
Social media is fueling a fetishization of home cooking. From friends sharing their sourdough loaves on Instagram to the TikTok obsession with Le Creuset products, social media will continue to influence the home cooking trend in 2021. Instagram, TikTok and Pinterest are all ideal places for food and beverage brands to connect with consumers, providing inspiration and knowledge.
Brands are also wise to explore new products that bring ease and convenience to home cooking. Mixes, meal kits and other semi-homemade options resonate, especially as the world begins to open up again and time becomes less available.
Carla Avruch is co-founder of Saage Insights, a qualitative research and trend forecasting agency dedicated to keeping brands relevant to their consumers. Working in the consumer insights field since 2003, she has advised many food and beverage companies, including Kellogg's, Godiva, PepsiCo, InBev and Diageo.
Subscribe and receive the latest insights on the healthy food and beverage industry.
Join 30,000+ members. Yes, it's completely free.
You May Also Like
---