Gen Z: The most adventurous foodies?
Gen Z: The most adventurous foodies?
Gen Z are more likely to try new food and beverages compared to other generations, and they spend more money on food, according to new research from Morning Consult.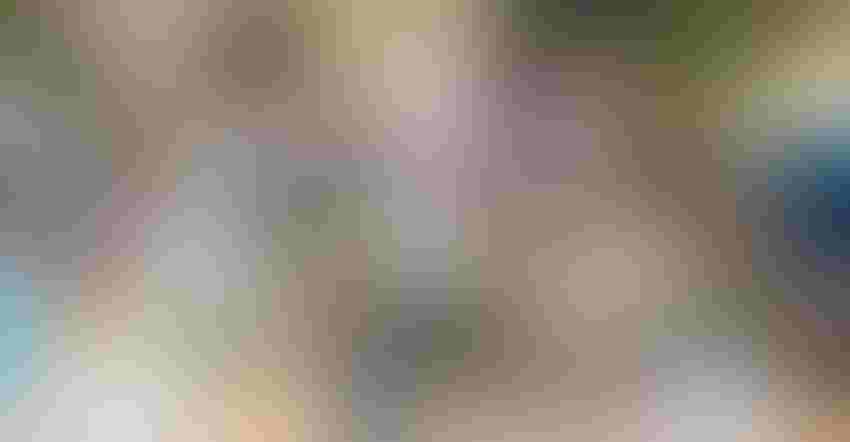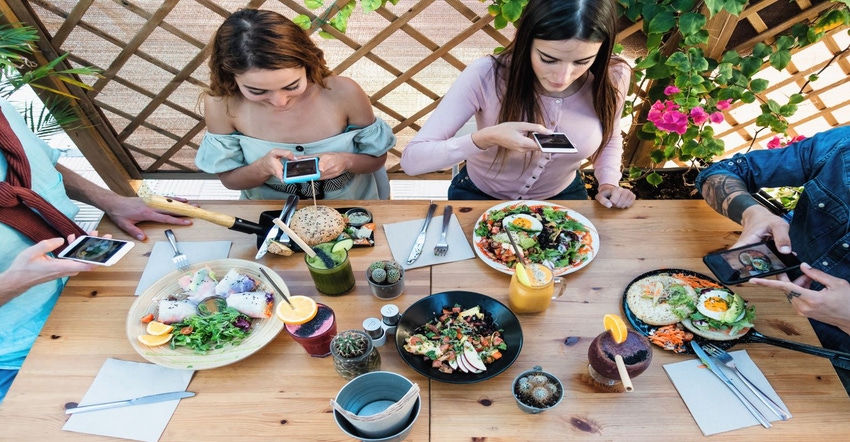 Gen Z are paving their own path in the food and beverage landscape—and it's an adventurous one.
According to new data from Morning Consult, Gen Z are 21% more likely than the general population to try a new beverage in the course of a month, and they're 11% more likely to say they tried a new packaged food. Of Gen Z, nearly half (45%) said they tried more than one new beverage in a month, and almost as many (44%) said the same about new packaged foods.
Despite this inclination of Gen Z to try new foods and beverages, the data show the group also generally prefers traditional foods.
Morning Consult asked Gen Z an open-ended question: What's your favorite food? Roughly 20% mentioned pizza. Following pizza, Gen Z cited favorites like chicken (13%), pasta (11%), burgers (7%) and sushi (6%).
"No surprise, some of the answers that bubble to the top of an open-ended question like that are the most common: pizza, burgers, chicken nuggets and wings," Emily Moquin, food and beverage analyst at Morning Consult, explained. "That, to me, doesn't necessarily preclude trying new and different things."
Burgers and pizza, for example, are staples of the American diet. But they're also canvases that can be used to experiment with new and interesting flavors, toppings or dips.
"I don't think they're necessarily mutually exclusive," she added.
Morning Consult's data also show Gen Z aren't afraid to put their dollars toward food, especially dining experiences.
When asked about their typical monthly spending, Gen Z estimated that roughly 40% goes to restaurants and packaged foods. Following restaurants and packaged foods is apparel, which takes 15% of the share of money Gen Z spend in a month, as well as activities/entertainment, personal electronics and beauty/personal care.
Why does Gen Z spend so much money eating out? For fun, of course.
"Food and drinks have always been very central to socialization," Moquin said. "Restaurants are something to do to get out of the house, something to revolve your social activities around. So, spending money at restaurants, especially when the generation is very food aware and food involved, is a fun thing to do."
Socialization, too, is driving Gen Z interest in packaged foods.
"If you're going to get together and hang out with friends, bringing snacks, bringing drinks … is something that can be a sort of topic of conversation, something to gather around, centralize around," she noted.
Importantly, Gen Z are as old as 25 years, which means a share of the generation is spending money on packaged foods as part of their grocery shopping. "But I think there's a lot of that kind of socialization happening with even the packaged foods," Moquin added.
Compared to other generations, especially older generations like Millennials, Gen Z food behaviors are more likely to be shaped by social media.
"That interconnectedness, especially through social media, is one of the ways that they become aware of food trends, new products, new restaurants and so forth," she Moquin said.
Similarly, Gen Z is also a more diverse generation, which means they're exposed to more ideas about food, more cuisines and potentially more flavors.
Rachel Adams joined Informa's Health & Nutrition Network in 2013. Her career in the natural products industry started with a food and beverage focus before transitioning into her role as managing editor of Natural Products INSIDER, where she covered the dietary supplement industry. Adams left Informa Markets in 2019.
Subscribe and receive the latest insights on the healthy food and beverage industry.
Join 30,000+ members. Yes, it's completely free.
You May Also Like
---