How inflation is impacting the produce section
How inflation is impacting the produce section
Produce sales remain elevated compared to 2019, but higher prices are shifting how consumers stock up on fruits and vegetables, according to a new report from the Food Industry Association.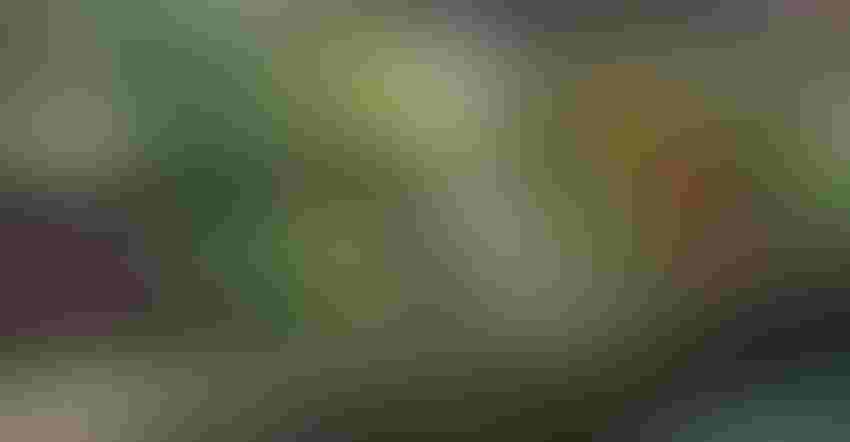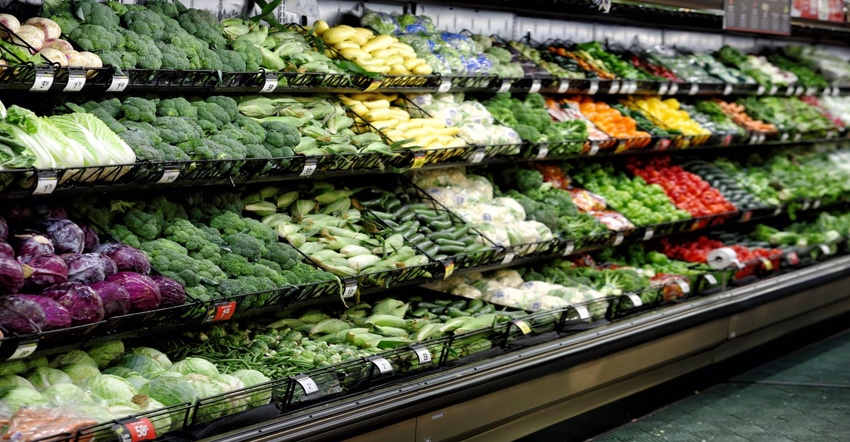 The produce department saw sales growth of 4.8% to reach $74.5 billion in 2022, according to The Food Industry Association's (FMI) Power of Produce 2023 report. The volume of produce sold, however, dropped compared to 2021—an increasingly common side effect of high inflationary prices at the grocery store.
The report found pounds of produce sold in 2022 decreased 4.2% compared to 2021, but overall sales of produce remained elevated compared to pre-pandemic levels. Produce sales in 2022 exceeded 2019 produce sales by 19%.
Fresh fruit led sales growth, achieving a 6.8% increase in 2022 compared to the year prior and reaching $37 billion in sales. Fresh vegetables saw modest sales growth of 2.8% to reach $36.4 billion in sales in 2022.
Sales growth in both categories, however, was inflationary, the report noted.
In 2022, fresh fruit prices increased 9.5%, while vegetable prices increased 7.9%. Compared to 2019, prices of fruits and vegetables increased 21.9% and 16.6%, respectively. In 2022, fruit unit sales decreased 2.5% and vegetable unit sales decreased 5.2%.
The findings underline a trend seen across the retail landscape, and especially at grocery stores: Consumers are paying more and getting less.
It's no surprise consumers have taken note of increased produce prices. The report showed most shoppers (89%) said they're somewhat or very concerned about fresh produce prices.
To combat high prices, consumers are switching up how they shop for produce, per the report. The vast majority of consumers (84%) said they've implemented money saving measures in order to save on their grocery bill, like shopping sales, buying less, and shifting between types and stores.
Notably, the report also indicated such trends as a drop in organic produce sales and increased consumer interest in canned and frozen produce options.
The organic produce category, which has welcomed steady growth since 2018, saw a 2.5% decrease in volume in 2022, attributed at least in part to shoppers' efforts to save money. Per the report, one-quarter of shoppers said they're trimming grocery costs by purchasing less expensive fresh produce options.
Interestingly, consumers reported some reasons they're willing to pay more for produce, despite higher prices.
Convenience is one such reason.
More consumers are turning to pre-cut and washed produce and packaged salads, which typically cost more per pound, but offer greater convenience. In fact, salad kits raked in the third-highest sales values of all vegetables in 2022, trailing tomatoes and potatoes.
Even as prices climb, produce remains an important part of consumers' lifestyles, as well as how they manage their health.
More than half (58%) of Americans said they eat fresh produce at least four to five days a week, and one-third eat fresh produce daily.
The majority of shoppers said they always or usually include fresh vegetables as part of their dinner meal, and more than half (56%) eat fresh fruit with breakfast. Fresh fruit is also a popular snack—38% said they eat fruit as an evening snack and 44% said they eat it as their morning or afternoon snack.
Rachel Adams joined Informa's Health & Nutrition Network in 2013. Her career in the natural products industry started with a food and beverage focus before transitioning into her role as managing editor of Natural Products INSIDER, where she covered the dietary supplement industry. Adams left Informa Markets in 2019.
Subscribe and receive the latest insights on the healthy food and beverage industry.
Join 30,000+ members. Yes, it's completely free.
You May Also Like
---