Market for plant-based ham products predicted to double by 2033
Market for plant-based ham products predicted to double by 2033
According to new research from Future Market Insights, the alt-ham market will experience significant growth between 2023 and 2033. "Plant-based ham slices offer a soft and tender texture and have a colossal surface area that allows them to warm up quickly," the report highlighted.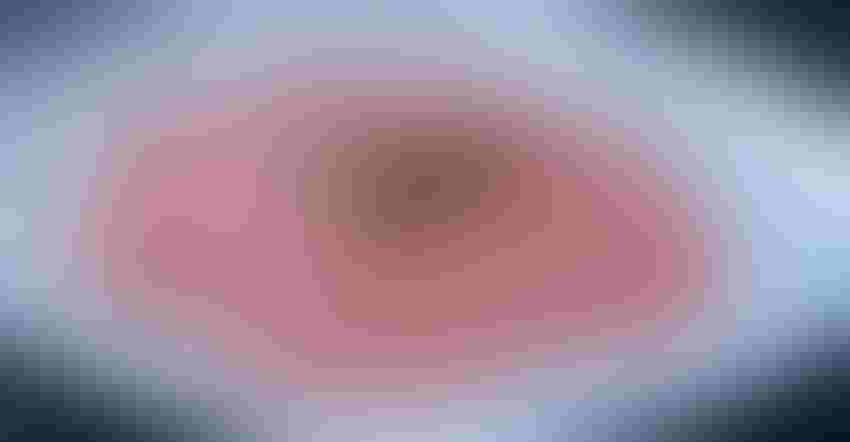 The plant-based meat aisle is making way for a new rising star: plant-based ham.
A new report by market research firm Future Market Insights (FMI) predicts the plant-based ham alternatives market will more than double by 2033 to reach a value of $1.9 billion, compared to $557.9 million in 2023, with a compound annual growth rate (CAGR) of 12.9%.
Interest in plant-based lifestyles has grown steeply in recent years, driving interest in meat substitutes. Take, for example, new data from Euromonitor International that found 17% of U.S. consumers are trying to limit meat intake and 12% are trying to follow a plant-based diet.
Beef and chicken alternatives have claimed the largest shares of plant-based meat product launches. Per Mintel, more than a third of new alt-meat products are red meat substitutes, with chicken analogues trailing behind.
Like other plant-based meat options, the uptick in ham substitutes sales is largely the result of a shift by consumers to make food choices with less environmental impact and greater ethical responsibility, the report noted.
North America is expected to drive growth of the plant-based ham market, capturing 38% of the market's progress between 2023 and 2033. Increasing demands for natural and organic food products will propel growth in the region, FMI said.
Asia Pacific is expected to experience the most growth, due to widespread adoption of Western diets in the region, including veganism. The category is expected to see a CAGR of 14.1% in the region.
Innovation, too, has largely impacted the category. More than half (55%) of the plant-based ham market in 2021 was claimed by the slices and strips segment. Made from soy and pea proteins, vegetable oils and other ingredients, slices and strips mimic the texture and flavor of animal-derived deli-style ham slices or bacon.
"Plant-based ham slices offer a soft and tender texture and have a colossal surface area that allows them to warm up quickly," the report highlighted. "They also release their distinct flavors when used in various food preparations. As a result, they are widely consumed and readily available through multiple distribution channels."
Brands that have made inroads in the plant-based ham market include Tofurky, The Very Good Butchers, Lightlife, Yves Veggie Cuisine and Quorn—all of which produce plant-based deli slices.
Ham-style roasts are another popular offering from plant-based brands such as Field Roast and Sweet Earth Foods.
"These companies are investing in product innovation and marketing strategies and expanding their distribution networks to capture an extensive share of the plant-based ham market," the report noted. "As the demand for plant-based meat products continues to grow, the competition in the plant-based ham market is likely to intensify, leading to further innovation and the development of new products."
Rachel Adams joined Informa's Health & Nutrition Network in 2013. Her career in the natural products industry started with a food and beverage focus before transitioning into her role as managing editor of Natural Products INSIDER, where she covered the dietary supplement industry. Adams left Informa Markets in 2019.
Subscribe and receive the latest insights on the healthy food and beverage industry.
Join 30,000+ members. Yes, it's completely free.
You May Also Like
---