New study links poor gut health to severe COVID-19
New study links poor gut health to severe COVID-19
A recent study shows a link between poor gut health and severe COVID-19 symptoms.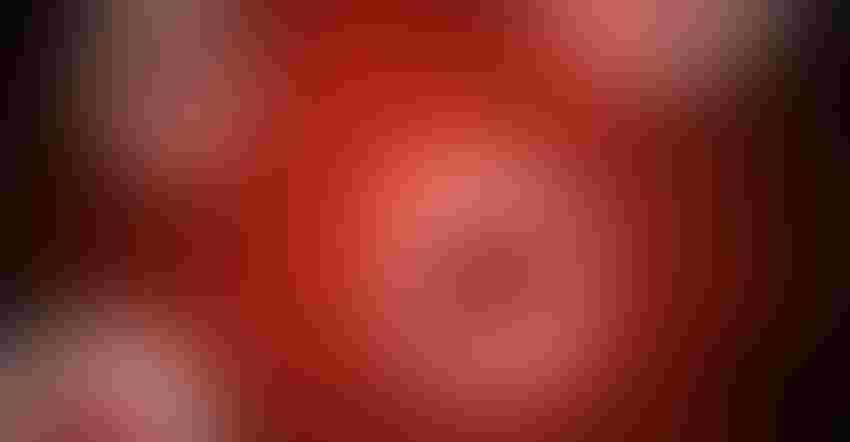 None other than the Father of Medicine himself, Hippocrates, once proclaimed "all disease begins in the gut." In the millennia since, more and more research into gut health and the microbiota has proven Hippocrates right. Now, a recent study published by the American Society for Microbiology shows there may be a link between gut health and the severity of a potential COVID-19. also known as SARS-CoV-2, infection.
The study's author, Heenam Stanley Kim, Ph.D, Korea University Laboratory for Human-Microbial Interactions, concluded, "There seems to be a clear connection between the altered gut microbiome and severe COVID-19."
Kim based his review on a simple hypothesis: "Although [the] global variation [in COVID-19 severity] is largely affected by socio-medical situations in each country, there is also high individual-level variation attributable to elderliness and certain underlying medical conditions, including high blood pressure, diabetes, and obesity," Kim wrote. "As both elderliness and the aforementioned chronic conditions are often associated with an altered gut microbiota, resulting in disrupted gut barrier integrity, and gut symptoms have consistently been associated with more severe illness in COVID-19 patients, it is possible that dysfunction of the gut as a whole influences COVID-19 severity."
Kim found that patients infected with COVID-19 may or may not show gastrointestinal (GI) symptoms even when the virus is present in the GI tract. He cited a study in Singapore in which 50% of COVID-19 patients had detectable amounts of the virus in their feces, but only half of those patients exhibited GI symptoms. Based on this and other data, Kim noted, "Because SARS-CoV-2 can be prevalent in the GI tract regardless of the presence of symptoms, gut health at the time of infection may be critical for symptom development."
Kim further explained why poor gut health may lead to more severe COVID-19 symptoms. "Altered gut microbiotas, which may be associated with elderliness and certain underlying medical conditions that predispose COVID-19 patients to severe symptoms, often lead to disrupted gut barrier integrity," he wrote. This disrupted barrier, also known as "leaky gut," allows the virus to attach itself to other organs throughout the body, including the liver, heart, kidneys, bladder and brain.  
Kim described the "strong pattern" of severe COVID-19 cases in patients who are elderly or suffering from underlying medical conditions, many of which are associated with an altered gut microbiota. "Such dysbiosis of the gut microbiota," Kim wrote, "may be associated with disrupted gut barrier integrity, which may allow SARS-CoV-2 to gain access to the otherwise well-protected enterocytes and to circulate and infect internal organs." He notes that, if this is indeed the case, testing for leaky gut and fecal and plasma viral loads will be "of high value" in more accurate prognoses.
Finally, Kim notes how those concerned about COVID-19 can improve their own gut health, including "the development of next-generation probiotics focusing on butyrate-producing gut microbes." He also notes a diet rich in dietary fiber is ideal, saying it "may be the most easy and effective method that can be considered to be implemented immediately to prevent severe COVID-19 or just for general health improvement."
Subscribe and receive the latest insights on the healthy food and beverage industry.
Join 30,000+ members. Yes, it's completely free.
You May Also Like
---