Report: 57% of consumers on board to try AI-created burger
Report: 57% of consumers on board to try AI-created burger
Datassential tapped artificial intelligence (AI)-driven tools to create a series of food product concepts, including a specialty burger that more than half of consumers said they want to try.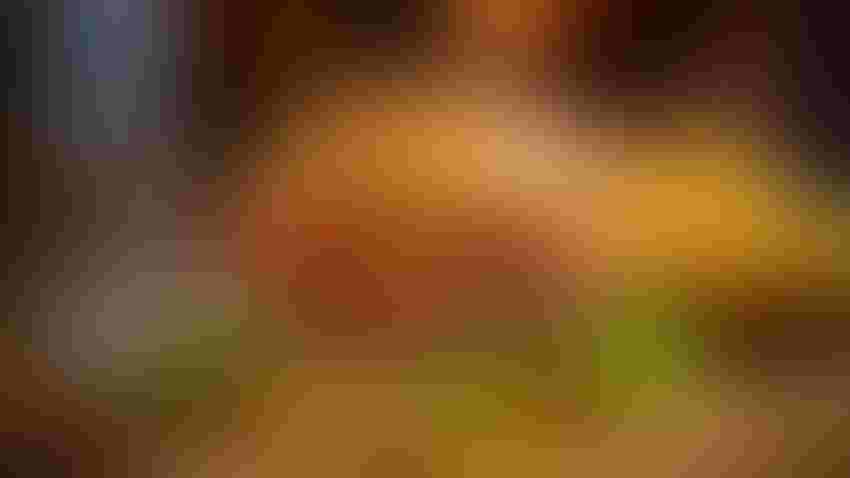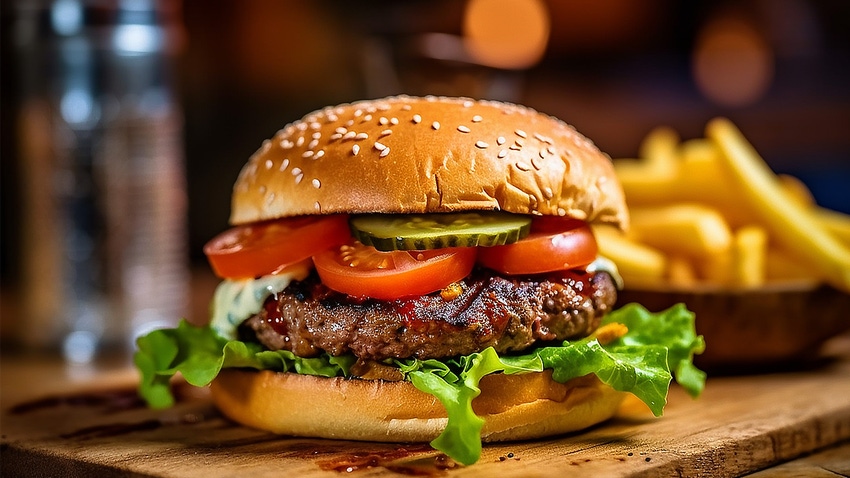 At a Glance
Datassential utilized ChatGPT to develop several food and beverage concepts for use in restaurants, retail and colleges.

The AI-generated dishes were most popular among younger consumers, including Millennials and Gen Z.

The technology can observe current F&B trends and help develop creative items that appeal to the majority of consumers.
According to Datassential's 2023 Midyear Trend Report, 57% of consumers want to try a burger concept that was made using AI.
The burger, called the Caprese Avocado Burger, features a "beef patty topped with sliced avocado, fresh mozzarella cheese, tomato slices and basil leaves … finished with a balsamic glaze and served on a toasted ciabatta bun."
That description was generated by ChatGPT, an AI-powered platform that Datassential used to create the burger concept. The company also utilized the platform to craft a handful of other unique food menu and product concepts, including a breakfast menu item, frozen meal entree to be sold at retail, nonalcoholic beverage menu item and dessert for a college campus cafeteria menu.
For each concept, Datassential asked the platform to generate five ideas. The data experts also fed ChatGPT critical context like who the AI platform was acting as, where the products would be sold and who the products should appeal to.
Citing an example, Mike Kostyo, associate director and trendologist at Datassential, said in a webinar about the report, "We put it in the position of a chef … at a college cafeteria, and we said, 'You need to come up with a dessert that's going to score really well with Gen Z.'"
In the case of the burger, Datassential told ChatGPT, "You're a restaurant operator that has a really high-scoring avocado burger on the menu. Give us some variations that you think will score highly," Kostyo added.
In addition to the Caprese Avocado Burger, ChatGPT came up with a Mediterranean burger concept that featured a falafel patty, as well as a spicy sriracha avocado burger concept, among others.
After landing on the caprese option, Datassential "fed" the description into Midjourney, an AI-fueled image generator, to create an image of the burger using ChatGPT's description, Kostyo explained.
Datassential used both the AI-created description and the AI-created image of the Caprese Avocado Burger to test the concept with consumers.
"It scored very well," Kostyo said.
Among Millennials, interest was higher; the majority (62%) said they wanted to try the burger concept. Similarly, more than half of consumers in the West (63%) and self-reported foodies (69%) showed higher interest in the burger.
Another concept, Caramelized Banana Cinnamon Roll French Toast, scored well among consumers, with 55% reporting they wanted to try the restaurant menu item concept. The concept was most appealing to Gen Z (64%) and foodies (61%).
Datassential also tasked ChatGPT with creating a retail item: A new frozen meal entree that would be sold at supermarkets. The final concept was Smoky Chipotle Beef & Roasted Corn Enchiladas. The report showed 56% of consumers said they wanted to try the frozen meal, but it was most popular with men (61%), consumers in the West (65%) and foodies (65%).
In the webinar, Jack Li, CEO of Datassential, called the technology "remarkable." "You use solid data to understand what the trends are, or maybe what the gaps might be in a particular restaurant chain's menu … and then you use the power of AI to create something creative based on that," he said.
Kostyo, too, acknowledged the potential of AI in product development. "You can … see how you might use AI to develop concepts in the future," he said.
Subscribe and receive the latest insights on the healthy food and beverage industry.
Join 30,000+ members. Yes, it's completely free.
You May Also Like
---