Report: Grocery inflation drives shoppers to private label, discount grocers
Report: Grocery inflation drives shoppers to private label, discount grocers
Consumers are combating grocery inflation by switching to discount grocers, buying more private label, and shopping less overall, per a new report.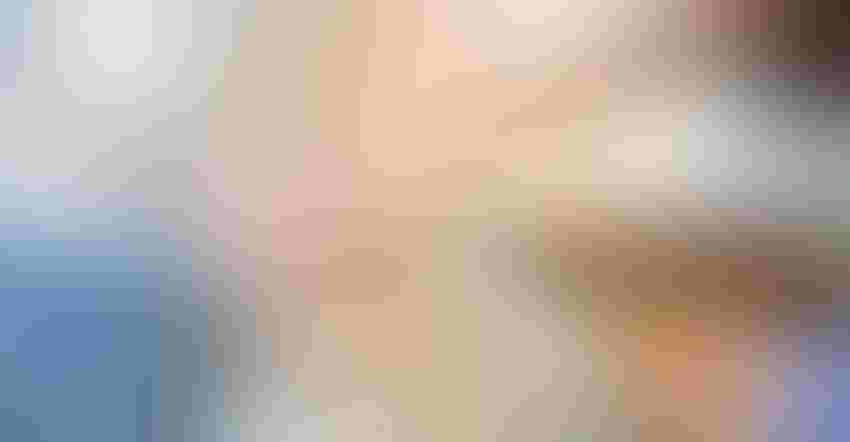 Grocery inflation continues to make waves in consumer shopping behaviors, impacting where and when they shop, as well as what they buy, according to a new report from Coresight Research.
Inflation surpassed 40-year highs in 2022, driven by supply chain disruptions and rapid rises in manufacturing costs. The grocery store was among the categories hit hardest by spiking prices, seeing inflation rates as high as 15% some months.
In an effort to navigate rising food costs, consumers have switched up their shopping habits—a trend that started in 2022 and, per the new report, is holding steady in 2023.
The report found consumers are hitting the grocery store less often, but they're spending more during each visit.
Between November 2022 and January 2023, weekly trips to the grocery store declined by as much as 5% compared to the year prior, while the amount spent per trip increased by as much as 12%.
The decline in weekly trips, the report noted, could be the product of "tough comparatives," including the contrast between 2021, when pent-up demand as the pandemic waned drove consumers to make more trips to the grocery, compared to 2022.
Importantly, not all grocery retailers experienced a decline in weekly shopper trips. Some grocery discounters, including Aldi and Grocery Outlet, increased their foot traffic in recent months, even outperforming the broader grocery market in terms of store traffic.
This trend isn't new. A report by Numerator in 2022 found shoppers were switching to club stores to combat spiking grocery prices. Traffic at club stores rose 9% compared to the year prior and sales grew 15%, per the Numerator report.
Beyond where and how often consumers shop is what they buy, which has also changed in response to continued price hikes.
Specifically, the report found consumers are buying more private label products versus name brands. In fact, private label reached its highest penetration of total U.S. food and beverage sales in 2022 at 17.4%. That number has already increased in 2023 to reach 18.2% of total food and beverage sales as of April.
Underling interest in private label is growth of private label brands reported by large retailers. Retail giant Walmart reported private label penetration increased by 160 basis points in Q4 of 2022. Kroger, too, said its private label sales increased more than 10% year over year in the fiscal quarter ending November 2022.
CPG food products have been hit particularly hard by inflation, driven by wage hikes, supply chain disruptions and the avian flu outbreak. Food CPG products are seeing a higher weekly increase in price per unit than nonfood items, according to the report.
It's no surprise, then, that as big brands take measures to offset rising costs, consumers are moving to more cost-effective options.
Shelf-stable coffee creamer, fresh eggs, refrigerated pizza, sugar and other frozen foods experienced the fastest growing private label demand, the report also noted.
Rachel Adams joined Informa's Health & Nutrition Network in 2013. Her career in the natural products industry started with a food and beverage focus before transitioning into her role as managing editor of Natural Products INSIDER, where she covered the dietary supplement industry. Adams left Informa Markets in 2019.
Subscribe and receive the latest insights on the healthy food and beverage industry.
Join 30,000+ members. Yes, it's completely free.
You May Also Like
---