Taste, quality among top Gen X eating trends in 2021
Taste, quality among top Gen X eating trends in 2021
Local or seasonal foods, high-quality or artisan foods and ingredients, and authentic global flavors are some food and beverage priorities for Gen X, per new data from The Hartman Group.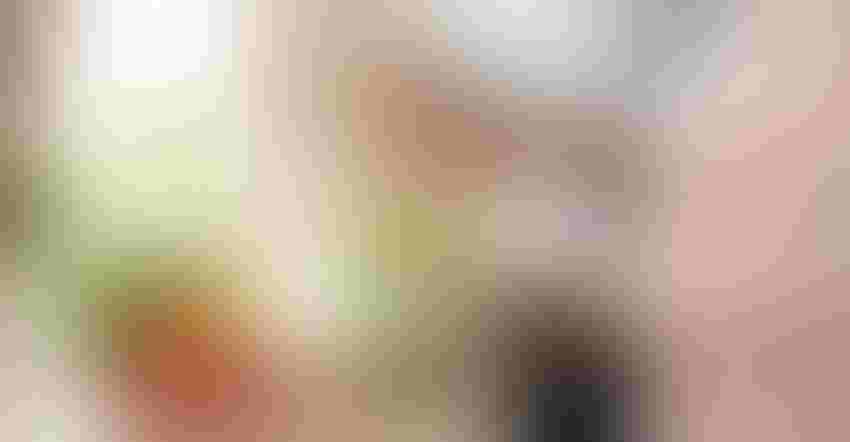 Gen X, a generation sandwiched between the influential Millennials and the expansive Baby Boomers, is often overlooked by marketers. But, as findings from The Hartman Group's 2021 Compass Eating Occasions Database show, Gen X is a powerful segment with unique behaviors and attitudes around food—and they shouldn't be ignored.
"Because Gen Xers fall in the middle of Millennials and Boomers, their attitudes, beliefs and even demographics also tend to fall somewhere in the middle, often appearing as a midpoint between the more drastic differences between Millennials and Boomers," Renee Wheeler, director of Compass Eating Occasions Database at The Hartman Group, said in a recent episode of The Insatiable Appetite, a podcast by The Hartman Group. "However, Gen X should not be defined as the middle child or the 'whatever' generation. In fact, Gen X has far more influence on the marketplace than we may think."
Amplifying their impact is their size; ranging from ages 42 to 57, Gen X is set to overpower Boomers in population size by 2028, according to PEW Research.
When it comes to food, Gen X prioritizes taste more than other generations. Per the database, a significantly higher number of Gen Xers wants their food to taste better than the status quo compared to Boomers and Gen Z. They're also more likely to focus on health and wellness when eating, and are more motivated by brand loyalty compared to Millennials, as well as convenience, price and local sourcing compared to Boomers.
In fact, more than one-third of Gen X eating occasions involve needs such as local or seasonal foods, high-quality or artisan foods and ingredients, authentic global flavors, and engaging with people who care about food like farmers or chefs.
Like many adults, Gen X eating patterns continue to be impacted by the pandemic. For example, about one-quarter of Gen X eating occasions were sourced from a restaurant in 2021, including take-out and delivery options, marking a significant increase compared to pre-pandemic.
"When we've spoken to consumers about this, we've found that very soon after the initial lockdown, consumers pretty quickly started to experience cooking fatigue and were seeking convenient and delicious meal solutions from restaurants, and they were also looking to help support employees in the restaurant industry," Laurie Demeritt, CEO of The Hartman Group, said on the podcast.
How frequently Gen X eats at home also remains elevated compared to pre-pandemic levels, with 77% of Gen X eating occasions taking place at home in 2021.
Gen X, the majority of which (60%) likes or loves to cook, took advantage of more time at home during the pandemic to advance their cooking skills. "During the beginning of the pandemic, many Gen Xers were using time at home to experiment more with cooking," Wheeler said. "So even among these consumers who are at a time in their life when they've established more of a cooking routine or cooking skill in general, seven out of 10 said they either acquired or improved at least one cooking skill during the pandemic."
Rachel Adams joined Informa's Health & Nutrition Network in 2013. Her career in the natural products industry started with a food and beverage focus before transitioning into her role as managing editor of Natural Products INSIDER, where she covered the dietary supplement industry. Adams left Informa Markets in 2019.
Subscribe and receive the latest insights on the healthy food and beverage industry.
Join 30,000+ members. Yes, it's completely free.
You May Also Like
---