Vegetables, mature flavor profiles prioritized in some kids' food brands
Vegetables, mature flavor profiles prioritized in some kids' food brands
Parents are looking for assorted high-quality foods that fit within their lifestyle and ensure their kids are eating a well-rounded diet.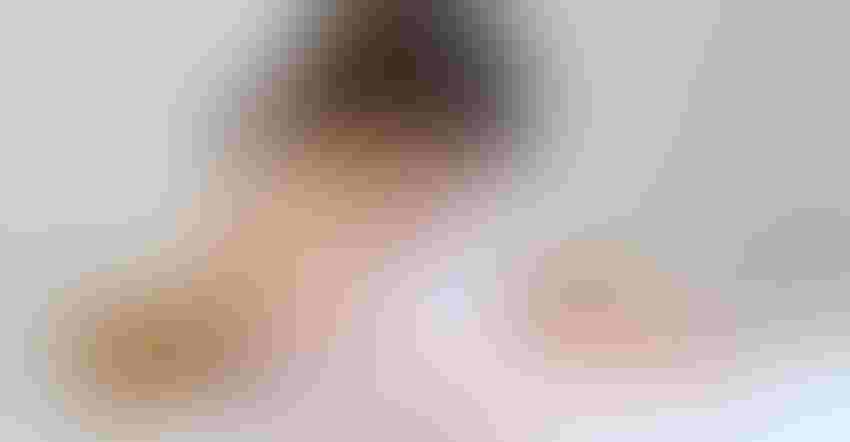 Chartwells K12—the company behind custom dining programs for 4,500 schools across the country—knows a little bit about what kids and parents want.
At the end of 2021, the company's culinary experts and registered dietitians released the top 10 food trends for 2022 based on their own research, as well as feedback from millions of kids in thousands of schools across the United States.
In addition to breakfast all day, handheld wraps and bento boxes, high nutrition is undeniably trending. Chartwells K12 noted vegetables and plant-based foods are taking center stage as kids place a high priority on personal health and the health of the planet. Plus, parents are prioritizing healthy and nutritious meals that establish a mind-body connection to help kids "eat to compete" in sports and an active lifestyle. When it comes to flavor trends, global flavors are top, with curry, Middle Eastern and spicy profiles leading the way.
Here, experts from three CPG brands—Bambino's Baby Food, lil'gourmets and Nestlé Gerber—explain how these trends for the youngest generation are manifesting on the shelf.
Food & Beverage Insider: What is the state of the market for foods and beverages for kids?
Sarah Smith-Simpson, principal scientist, Nestlé Gerber: Parents are looking for a variety of options that introduce baby to high-quality foods, all that fit within their lifestyle and ensure baby is eating a well-rounded diet. This includes exploring and embracing a range of feeding methods like baby-led feeding and introducing kids to globally inspired foods and flavors. The team at Gerber is constantly trying to find new ingredients that can meet our strict quality standards and requirements and fulfill the nutritional needs parents are searching for that fit into a variety of busy lifestyles.
A great example of Gerber striving to innovate to meet families' evolving needs is our first-of-its-kind Soothe 'n' Chew teething sticks. As parents turn to more natural alternatives for their little ones, we saw an opportunity to bring together our expertise in food and nutrition, infant development and natural product development to create something totally new for little ones. Designed by feeding experts, Soothe 'n' Chew provides long-lasting comfort by naturally massaging little ones' gums with real food as they chew—no plastic or medicine.
Shibani Baluja, founder and CEO, lil'gourmets: Parents are needing convenience more than ever. We have been dealing with the uncertainty of shutdowns in our schools and day cares and needing to be ready to home-school at a moment's notice—all while continuing with all our other responsibilities.
The pandemic has fueled growth in brands that provide convenient, fresh and nutrient-dense options for kids, either in-store or shipped direct to your home. While parents need convenient options, we have been reminded that not all calories are created equally. So, topics like immunity and food as medicine are top of mind, and we are looking for the right balance of nutrient density and good taste to ensure our kids will eat it too.
FBI: What are some of the top nutritional needs parents want met when shopping for kids' foods?
Zoi Maroudas, president and founder, Bambino's Baby Food: Our top claims would be immunity, allergy prevention, non-GMO and antibiotic free. Bambino's is corn- and soy-free for this reason. Parents are looking for that family farm fresh label, offering top-quality freshness and no pesticides or herbicides.
We focus on protein, grains and vegetables from whole foods, rather than fortification with individual nutrients. We offer the freshest ingredients, whether it's organic vegetables, salmon, halibut or filet mignon, all hormone free. We're based in Alaska, where there's an abundance of seafood, and that's so important for parents looking for brain development support, thanks to its natural omega content. All these balanced ingredients are formulated for nutrition, allergy prevention and desensitization, and overall immune health.
The full version of this Q&A appears in the "Children's nutrition: Appealing to kids and parents" digital magazine. Click the link to access it, along with related content.
Melissa Kvidahl Reilly is a freelance writer and editor with 10 years of experience covering news and trends in the natural, organic and supplement markets. She lives and works in New Jersey.
Subscribe and receive the latest insights on the healthy food and beverage industry.
Join 30,000+ members. Yes, it's completely free.
You May Also Like
---