COVID-19 fueling rise of plant-based diets
COVID-19 fueling rise of plant-based diets
The COVID-19 pandemic has changed the way people think about plant-based eating and its role in protecting personal and planetary health.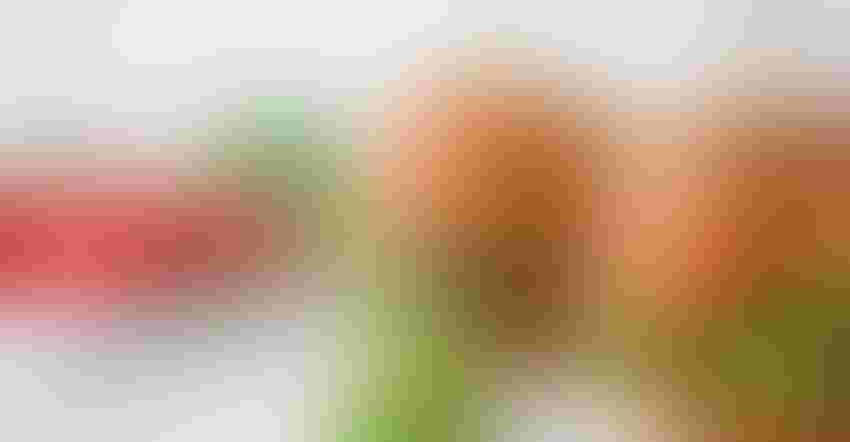 Even before the COVID-19 pandemic turned the world upside down one year ago, vegetarian, vegan and flexitarian diets were on the rise. Concerns about personal health, planetary sustainability and the ethical treatment of animals fueled this increased attention to plant-based diets, and now it appears the coronavirus pandemic has only helped accelerate this trend.
Nearly 1 in 5 (18%) people in the U.K., according to a recent survey of more than 1,000 U.K. adults commissioned by Proagrica, have eaten more vegan and/or vegetarian food since the beginning of the pandemic in March 2020. The study noted a similar percentage indicated they will remain fully vegetarian or vegan even after the effects of the pandemic have passed.
Of note, in addition to the percentage of respondents indicating a desire to avoid animal products, are the reasons why. Traditional responses, such as animal welfare (26%) and environmental impact (22%) were still common, but personal health has taken center stage. Nearly 1 in 4 (23%) of those surveyed cited personal health as the reason for switching diets, and the top reason given was a concern over the hygienic quality of meat products—no doubt impacted by heavily publicized COVID-driven issues in the meat supply chain, especially during the pandemic's early stages.
What's more, even those respondents unwilling or not yet ready to fully commit to a plant-based diet are increasingly turning to a more flexitarian approach, avoiding animal products in many, though not all, circumstances. The Proagrica survey indicated 29% of respondents will consider reducing their meat consumption or going vegetarian/vegan if the pandemic continues much longer. This includes becoming more adventurous if/when they return to eating at restaurants, with just under 40% of respondents indicating they would be likely to order a plant-based alternative to meat at a restaurant or fast-food establishment.
"Changing dietary choices suggest the trend toward plant-based foods goes way beyond 'Veganuary,'" said Graeme McCracken, managing director, Proagrica. "It does seem the pandemic is hastening this behavior though; this presents fresh opportunities and there's a real chance for plant-based to make in-roads this year."
The survey also indicated some other changes in eating and shopping patterns. An increasing number of people are now buying the majority of their groceries online, and more than 1 in 5 (21%) said they now shop more often, and spend less money during each trip, in an attempt to avoid wasting food. More than 1 in 10 (12%) now also indicated they buy frozen food—or freeze their own food—more often for the same reason.  
"How we shop has changed considerably over the past 12 months, and while some are looking to minimize contact outside of their bubble, the primary driver is to save money," McCracken said. "Many people have had to rationalize their expenditure since the pandemic began and around [one-fifth] are cutting meat for this this reason."
Subscribe and receive the latest insights on the healthy food and beverage industry.
Join 30,000+ members. Yes, it's completely free.
You May Also Like
---