How Beyond Meat's new plant-based 'steak' stacks up against market demands
How Beyond Meat's new plant-based 'steak' stacks up against market demands
A leading plant-based brand explores whether innovation is enough to overcome bad press and a sluggish market.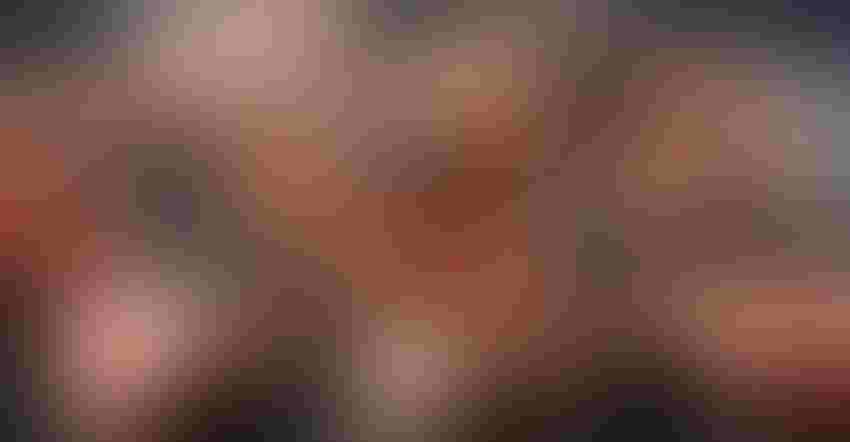 Beyond Meat in October launched its latest innovation: Beyond Steak, a plant-based alternative meant to replicate seared steak tips. The new product launched at Kroger and Walmart stores across the United States, as well as at select Albertsons and Ahold stores and other U.S. retailers.
The launch comes on the heels of news of a number of blows sustained by the company in recent months, from lawsuits that challenge the company's claims about the protein content of its products to getting booted from McDonald's menus in the U.S. after an initial test run.
Also affecting the climate surrounding the launch is slowing interest in the plant-based meat alternatives category. Lynn Dornblaser, director of innovation and insight at Mintel, said that while the category's sales remain elevated compared to 2019, overall growth has leveled. Looking forward, Mintel predicts modest growth in coming year, she said.
This combination of circumstances yields the question: Will the market support yet another plant-based meat alternative?
Data show there's reason to be optimistic.
"According to Mintel's Global Consumer Research, while most U.S. consumers say they eat animal-based dairy and protein products, they are interested in trying alternatives," Dornblaser said. "For example, about 20% of consumers say they currently do not eat any type of meat substitute but want to in the future." Between 22% and 25% already eat substitutes, depending on the type of substitute, she added.
In the current market, innovation is key—and something consumers are seeking in plant-based options. Take, for example, Skinny Butcher's plant-based chicken nuggets, which took the spot as the No. 1 plant-based item at Walmart after its launch in May. The product boasts an improved texture, a proprietary spice blend and a double-breading method employed to create a more meat-like quality.
Products like Skinny Butcher's, which go beyond burgers and other forms of ground meat, are leading innovation in the category, which has remained strong in 2022.
"Total new product introductions declined a bit from a high in 2019," Dornblaser said, "but so far in 2022, we have seen greater numbers of products, more of which are those newer, more innovative forms." She cited innovations such as plant-based versions of chicken tenders, fish pieces and ready-to-heat scrambled eggs.
Beyond Meat's Beyond Steak, which is intended to deliver the taste and texture of sliced steak, too, offers consumers variety beyond ground beef. Each serving contains 21 grams of protein, as well as low saturated fat content, 0 mg of cholesterol, and no added antibiotics or hormones.
Importantly, plant-based meat alternative products have to overcome certain challenges in order to resonate with consumers. Those challenges, per Dornblaser, are price, taste and natural values.
"Taste is what is most important to consumers when choosing food and beverage, Mintel data says, with price coming second," Dornblaser said. For about half of consumers who don't buy plant-based meat alternatives, they cite flavor or taste as the reason, Mintel's data shows. About one-quarter of consumers are motivated to buy plant-based meat alternatives that taste like "real" meat.
Products that offer a quality similar to natural meat, however, tend to face another challenge: "The plant-based meat alternatives that mimic 'real' meat often have quite extensive ingredient lists, which can be a negative for consumers," she said, citing Mintel data showing 15% of consumers say that plant-based meat alternatives are too processed and 34% that feel animal proteins provide better nutrition.
Value-positioned offerings can also resonate with consumers, who continue to face rising prices at the grocery store and, thus, may be less likely to purchase more costly plant-based meat alternatives.
Rachel Adams joined Informa's Health & Nutrition Network in 2013. Her career in the natural products industry started with a food and beverage focus before transitioning into her role as managing editor of Natural Products INSIDER, where she covered the dietary supplement industry. Adams left Informa Markets in 2019.
Subscribe and receive the latest insights on the healthy food and beverage industry.
Join 30,000+ members. Yes, it's completely free.
You May Also Like
---