New frontiers in plant-based products – digital magazine
New frontiers in plant-based products – digital magazine
The world is evolving when it comes to plant-based food and beverage products, and innovation in the category is materializing in multiple ways. Plant-based meat alternatives are becoming increasingly realistic in taste, texture and appearance. A diverse range of plant-based milks offers different nutritional profiles and flavors. And new next-generation seafood alternatives made from ingredients such as seaweed, algae and jackfruit are designed to mimic the unique taste and texture of seafood.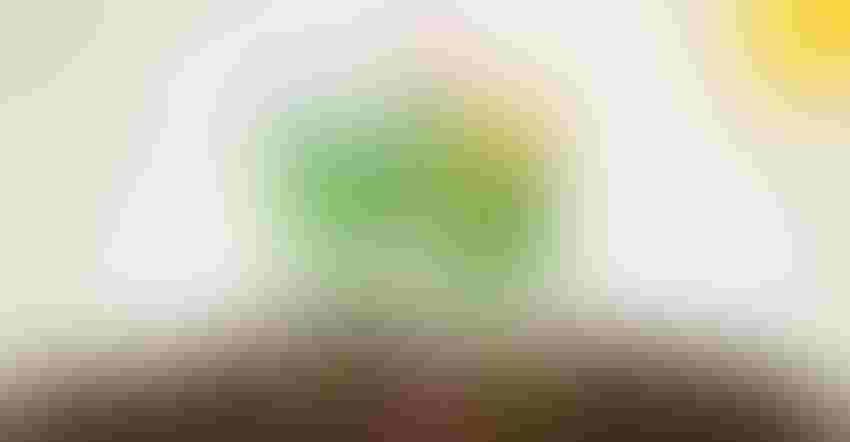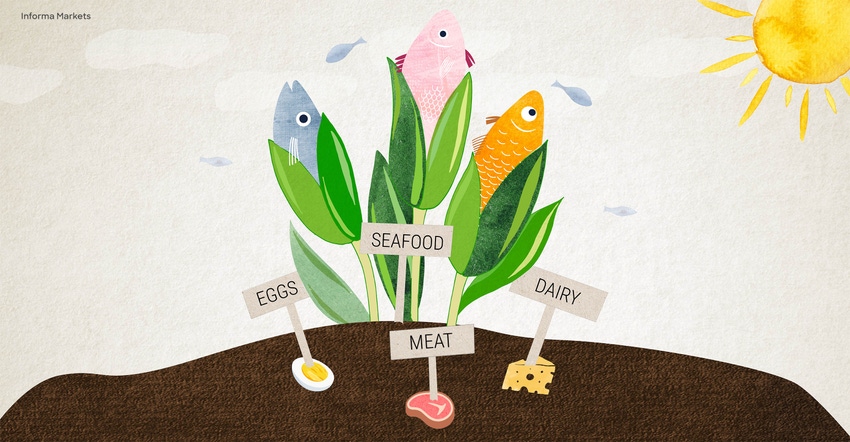 Reality is getting a little twisted when it comes to the wave of plant-based options being brought to market by today's leading food and beverage innovators. More realistic meat substitutes, driven by the development of new ingredients and technologies such as pea protein, mycoprotein and plant-based fats, are some of the most visible achievements in the category. But plant-based today means much more than just imitating the basic burger.
Alternative dairy milks are increasingly attractive to curious consumers. In addition to almond, soy and formulator-friendly oat, a variety of other plant-based milks are now in the mix, such as cashew, hemp and pea, giving consumers more options than ever.
Plant-based convenience foods also are winning with consumers, as people look for easy and convenient ways to incorporate plant-based foods into their diets. These foods include frozen meals, ready-to-eat (RTE) snacks, and plant-based versions of popular dishes such as pizza and burgers.
Read all about how current food science innovation is pushing the boundaries of the plant-based world in this free digital magazine. The articles include:
Viewpoint: A remarkable one-year journey into the plant-based universe
Jumping headlong into the animal-alternative space means keeping up with all the innovators, who are delivering astonishing analogues of eggs, meat, seafood and dairy that feel like the real thing. Content Director Audarshia Townsend shares a few highlights that stood out from her first year on the job, including soft-serve strawberry ice cream made from upcycled macadamias, crab cakes made from faba bean protein, and vegan black truffle feta enhanced by coconut oil.
New developments in plant-based foods
Eggs with runny yolks, seafood equivalents, and the use of artificial intelligence (AI) to improve the taste, texture and variety of new plant-centric products—all of these make the list when it comes to innovation in the plant-based space. According to The Good Food Institute (GFI), plant-based food in the U.S. has grown from a $5.5 billion category in 2019 to $8 billion in 2022, which has induced companies like Kraft Heinz to invest in big plant-based projects like a patented AI platform called Guiseppe.
The secrets behind plant-based dairy products
With so many alt-dairy products on the market, manufacturers are turning to innovative technologies to stand out from the pack and formulate products that taste as close to their animal-derived counterparts as possible. Associate Editor Heather Carter explores some of the leading solutions, like Cargill's Go!Drop, which utilizes a patented technology to create a semi-solid structured emulsion stabilized with plant-based ingredients; and FaTRIX, from Israeli food tech startup Gavan Technologies Ltd., an emulsion gel designed to replicate the functionality of animal fat.
A harvest of marine-based ingredients
With vast depths rich in plant life, the sea promises to be a bountiful source for ingredients to help meet the needs of vegan, vegetarian and flexitarian consumers. The treasures go well beyond carrageenan, the multifunctional hydrocolloid extracted from seaweed already used in lots of food formulations. In fact, seaweed is showing up in tortilla chips, pasta and "bacon"; and seaweed snacks in flavors like sea salt and avocado oil, teriyaki, wasabi, chili lime and white cheddar are all evidence of the possibilities within just one slice of the category, Cindy Hazen found.
Plant-based experts say differentiation is key in a crowded market
Consumers are turning to plant-based foods in droves, and the number of new products carrying a plant-based claim is on the rise. Executives in the know from Chloe's, Ghost Town Oats and Season Products talk competition, ingredients and future opportunities in the burgeoning sector in this roundtable discussion, which touches on the related topics of quality and sustainability, leveraging heritage and trust, and investing in innovation.
Examples of plant-based takeaways for your business include:
Processing technology such as wet extrusion is propelling the plant-based seafood category forward, making it possible to re-create the distinct flaky texture of many fish products.

Plant-based eggs, although valued at just $45 million, is the fastest-growing category across the plant-based segment, up from just $10 million in sales in 2019.

Sesame milk is the most sustainable plant-based milk on the market, according to The Planting Hope Co., using 95% less water than almond milk and 75% less water to produce than oat milk.

The opportunity exists to consider ethnocultural diets and flavors and push back on the idea that plant-based equals lacking.

Subscribe and receive the latest insights on the healthy food and beverage industry.
Join 30,000+ members. Yes, it's completely free.
You May Also Like
---